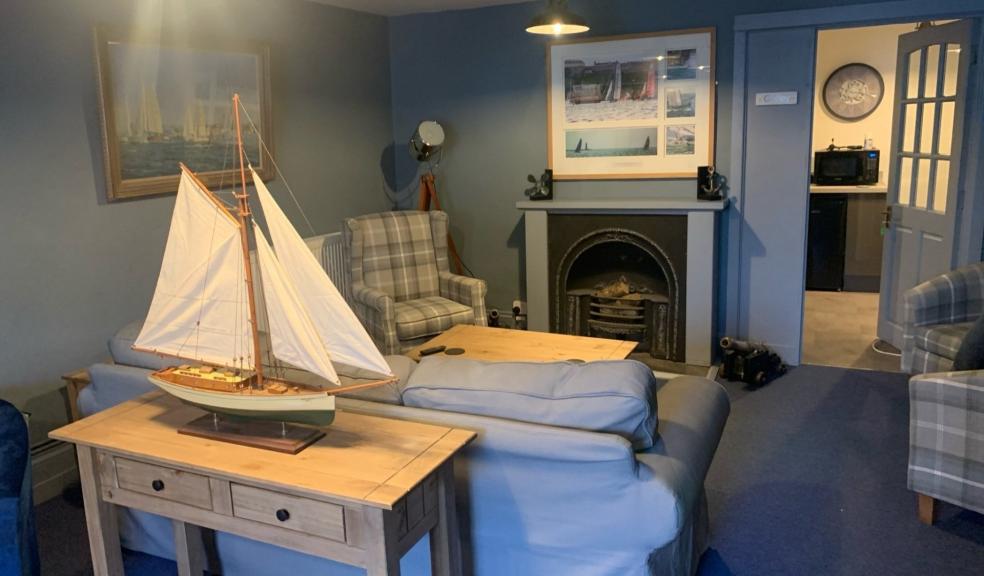 Royal Corinthian Plymouth Yacht Club reopens its doors
Like many businesses during the pandemic the Royal Plymouth Corinthian Yacht Club has undergone a major transformation and is delighted to have re-opened its doors to members old and new once again.
Previously found on Plymouth Hoe it has now relocated to a new building within the historic area of the Barbican, an energetic waterside neighbourhood laced with cobblestone lanes.
Now only a short walk from many of the cities vibrant restaurants and overlooking the boats in Sutton Harbour it can be found nestled in a quiet corner of The Parade.
The club is housed in a former dairy built in 1902, later to become part of Lenkiewicz studio before housing the Plymouth Image Bank and has been carefully refurbished blending its impressive history with a bright, modern, welcoming bar and lounge in which to relax, with inviting decor and a purpose-built community space with cooking facilities.
Founded in 1877 and proud to bear the Royal Warrant, the club has dispensed with old fashioned rules, brass - buttoned blazers and flag obsession, often associated with yacht clubs. Instead you'll find a friendly bunch of people working together to provide a warm welcome to all whether you have arrived by boat or not!
You may find the Commodore serving behind the bar or the Vice Commodore heating pies in the kitchen. The conversation flows, with talk of the weather and tides as well as friendly and engaging hospitality.
Membership is currently open to anyone that has an interest in the water and the comprehensive drinks list on offer is at attractive club prices.
Members can dine-in at the club - locally made pasties and pies are on the menu but you can also order your favourite 'take-out' to be delivered to and eaten in-house - choices include traditional fish and chips, Indian, Chinese, Asian, pizza and tacos!
For those with their own boats, sailing or motor, and anyone interested in crewing a regular calendar of day and weekend trips exploring the Devon and Cornish coastlines is offered, or even visits further afield.
"We are so pleased to have found the ideal home for our members, guests and visiting yachtsmen and women." said Julie Morton, Vice Commodore at RPCYC.
We are looking forward to welcoming new members to our ranks over what we are sure will be an exciting first summer".
For more information about the club please visit - www.rpcyc.co.uk