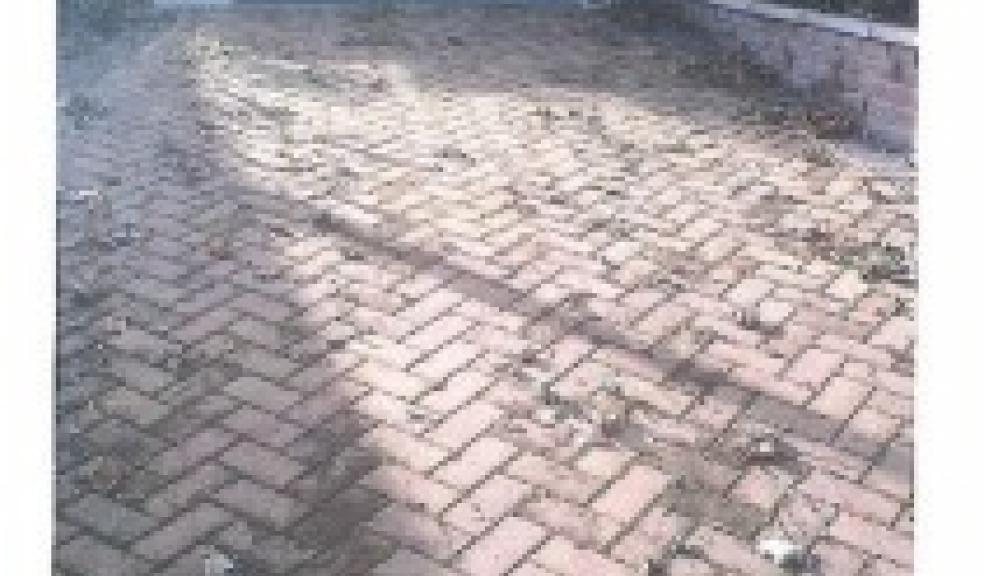 Rogue traders jailed for defrauding elderly
Two men, who pleaded guilty to fraud and consumer protection offences, have received prison sentences for conning elderly and vulnerable people for thousands of pounds.
Rogue traders, James Doran of Quedgely in Gloucester and Patrick Conners of Hatfield in Hertfordshire, pleaded guilty to a variety of offences committed in the summer of 2012 in Plymouth and Exeter.
Trading as South West Drives and Patios, the two approached an elderly Plympton resident to install a block paved driveway at his home.
Pressure was put on the man who reluctantly agreed a contract for £6,500.  The works to be done were supposed to include laying a weed control membrane and a hardcore base and 50mm of sharp sand before paving was laid.
Examination showed no membrane had been laid, and digging out and hardcore provision was not satisfactory.  Block paving was laid directly onto earth in many places and 18 months on, the drive is deteriorating and weed ridden.
Police were alerted following a call from the resident's bank manager after the man had asked for a loan of £6,000 to cover the cost of the driveway.  The manager had become suspicious and was not satisfied that company was legitimate.
Investigations also revealed that no cancellation notice was provided to the resident and other paperwork provided had false information in relation to their business.  Doran also gave false names to the resident.
Days later the pair were in Exeter, trading this time as Abbey Drives, and providing false information and no cancellation rights.   Their attempt to persuade an elderly residents to enter a similar contract failed as the resident's son and daughter-in-law stopped the work being completed.
The Police and Devon and Somerset Trading Standards were informed, and when the pair were stopped, flyers for a third business name, Town and Country Driveways, were found in their vehicle.
Mr Doran has been sentenced to 30 months in prison, while Mr Conners is sentenced for 18 months, suspended for two years.
In sentencing at Exeter Crown Court, Judge Francis Gilbert said that those who target the elderly must expect severe sentences.  He told the men:
"You used false names and addresses so you could not be traced. Honest men do not hide behind dishonest identities."
The case was brought by Devon and Somerset Trading Standards Service after a joint investigation with Plymouth City Council Trading Standards.
Councillor Roger Croad, Devon County Council's Cabinet Member with responsible for the trading standards service, said:
"We are pleased that the judge has recognised the effect that this type of rogue trader has on the community, and how the criminals target the most vulnerable.  The Devon and Somerset Trading Standards and Plymouth City Council can count this as a success for joint working."