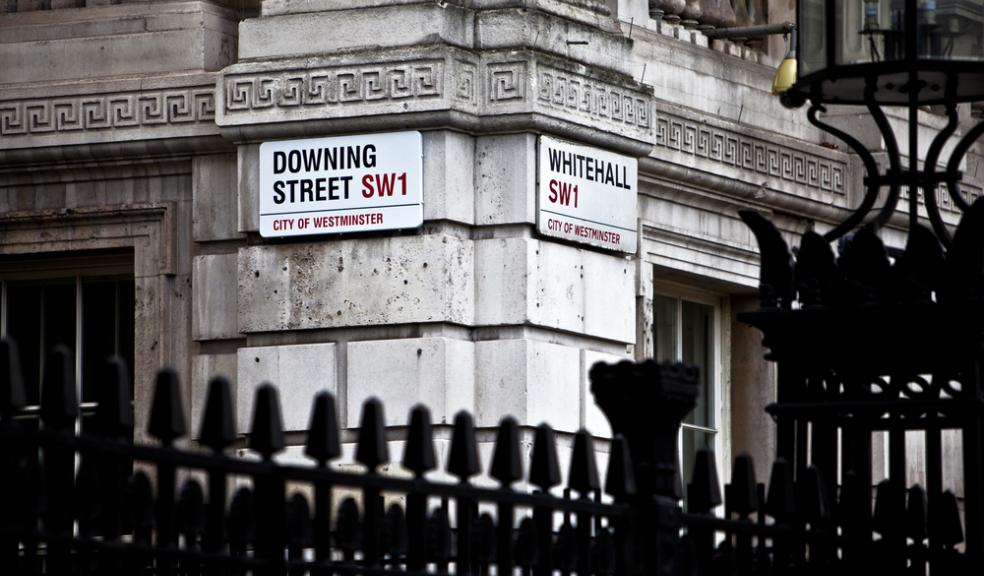 Plymouth delegation meets David Cameron
Only hours after the disappointing news that Plymouth had not been shortlisted to be the City of Culture in 2017, a high level Plymouth delegation was meeting the Prime Minister to discuss other important issues affecting the city.
Plymouth MPs Oliver Colvile and Gary Streeter MP, Council leader Tudor Evans and Chamber of Commerce Chief Executive David Parlby met David Cameron in 10 Downing Street to discuss plans to extend high speed broadband connectivity and a range of other key issues for Plymouth.
Oliver Colvile MP, who arranged the meeting with Mr Cameron, said: "This was a very useful opportunity to raise connectivity issues including broadband and transport and the 400th Mayflower anniversary gathering event with the Prime Minister. This was a very good example of how we can put Party politics to one side to campaign for our City."
Councillor Evans said: "We got knocked down in the morning with the City of Culture announcement but got straight back up again and within a few hours were lobbying the Prime Minister about things we need him to get involved in.
"We had a good meeting and discussed the need for greater Government support for high speed broadband networks to support economic growth, the need for better rail connectivity and resilience and our work with partners on a City Deal for Plymouth.
"He was interested to hear our plans and suggested that we meet Greg Clark, the Minister for Cities, to discuss our City Deal further.
"I took the opportunity to raise our plans for a major event to mark the 400th anniversary in 2020 of the sailing of the Mayflower from Plymouth, which I wrote to him about a few months ago. He was very interested in what we were planning to do to mark the important event in both US and UK history.
"We are looking for him to acknowledge Plymouth's Mayflower 2020 event as the official UK festival and to use the opportunity of the G8 being held in Britain that year for the US President and our prime minister to visit Plymouth and commemorate the event on the Mayflower Steps.
"I also told Mr Cameron that following his visit to Plymouth on Armed Forces Day last year, preparations for this year's event were going well. I updated him about our discussions with the MoD about releasing land to support economic growth in the city, which we talked about when he was last down.
"It was a positive meeting and we will be aiming to keep all these important issues for Plymouth high on the Government's agenda."
David Parlby said: "This was a very good example of Plymouth's local MPs, public and private sectors working together to put the case for Plymouth on a number of fronts. The Prime Minister reacted well to what we said and we will now follow up on his helpful suggestions."