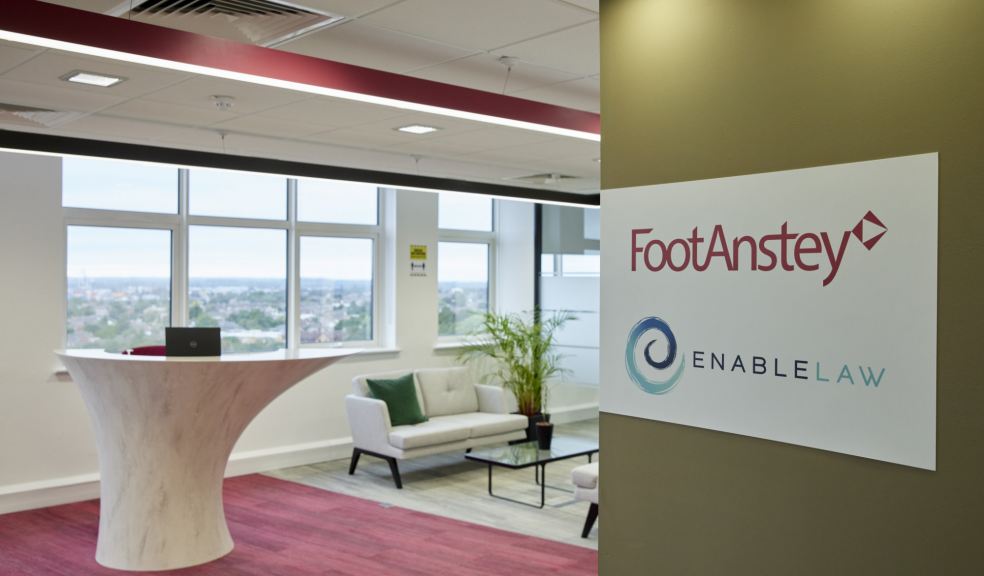 Foot Anstey bolsters its banking and finance team with numerous hires
Growing national law firm Foot Anstey LLP has welcomed Partner, Emma Earp to its banking and finance team. This also demonstrates the investment the firm is making in strengthening its banking finance offering as it follows the recent additions of Managing Associate, Emma Wood, Solicitor, Michael Bolous and Paralegal, Matteo Hassan to the team.  
Emma, who will be based in Foot Anstey's Southampton office, brings over a decade of experience working with corporate borrowers and lenders on regional, national and international transactions.  
With her extensive experience and deep understanding of financial transactions, corporate lending, loan agreements and her familiarity with bank standard form documents and Loan Market Association documentation, Emma is poised to play a pivotal role in driving the firm's future growth and success.
The banking and finance team at Foot Anstey is led-by Partner Katie-Jane Rees who was recently named as a Next Gen Partner in Legal500's 2023/24 rankings.
Katie-Jane Rees, commented: "We are thrilled to welcome Emma Earp to the Partnership and our banking and finance team at this exciting time in the firm's strategic growth. Emma's legal acumen and dedication to delivering top-tier client service aligns seamlessly with our firm's values and aspirations. The banking and finance team has gone from strength-to-strength in the past few years, and we have been highly ranked as a team in Legal500 2023/24 demonstrating our dedication and success for clients."
Emma commented: ""I am truly excited to join Foot Anstey.  What attracts me most to the firm are its forward-thinking approach and the high quality of work and individuals it attracts.  I look forward to collaborating with the talented professionals at the firm; and growing and strengthening the firm's banking and finance practice by providing the best possible client service."
Emma is the fifth partner in 2023 to join Foot Anstey. The law firm welcomed intellectual property partner Roy Crozier and his team in April, followed by real estate expert Philip Brown in May. In July, the law firm announced the appointment of a further two partners: real estate disputes lawyer Kate New, and Paolo Sbuttoni, who specialises in technology, data privacy and commercial law.
To find out more about Foot Anstey and its services please visit: https://www.footanstey.com/