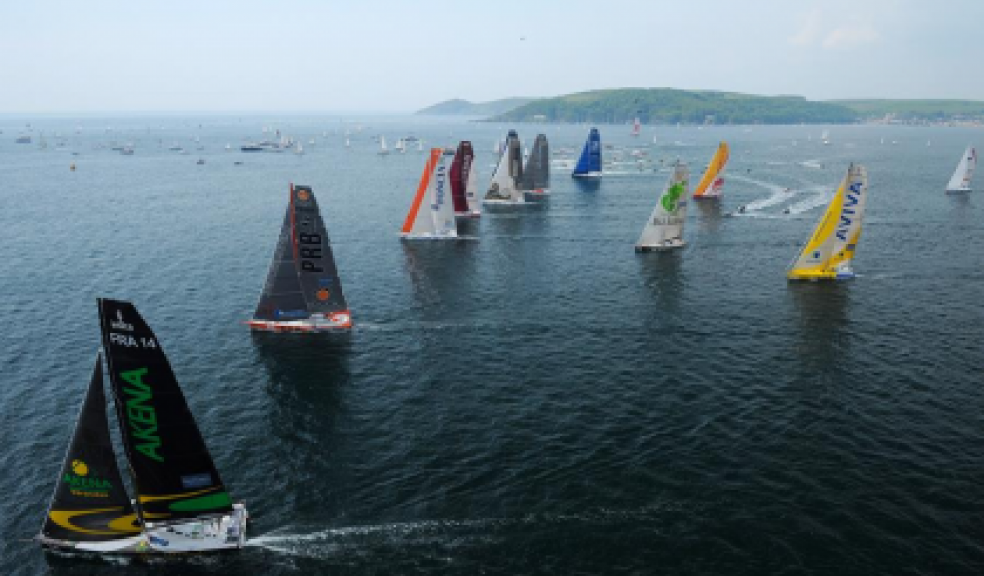 Plymouth prepares to host historic yacht race
The world's oldest solo transatlantic race makes its return to Britain's Ocean City this year. From 24 April to 2  May 2016 Plymouth's waterfront will come alive with events and entertainment for all ages.
Preparations are in full swing in Plymouth as the city gets ready to host one of the  most famous and gruelling transatlantic races, The Transat. Setting sail from Plymouth competitors will finish around 3,000 nautical miles later in New York.
The Transat is set to put a worldwide spotlight on Plymouth when approximately 35 boats arrive into Plymouth on 24 April and stay until the start of the race on 2 May.
From 24 April, Plymouth will have an exciting line-up of events including a brand new Ocean City Rhythm, Blues and Jazz Festival as well as air and fireworks displays. There will also be a wide range of activities for people to get involved in such as visiting the boats and speaking with the skippers before they set sail.  The Race Village will be open from 29 April until 2 May.
Deputy Leader of Plymouth City Council, Peter Smith, said: Plymouth's long history with The Transat continues with an amazing array of world-class yachts and entertainment.  It is likely to attract thousands of extra visitors to the city.  Plymouth City Council is delighted to support this prestigious race with partners across the city."
The Transat is the oldest and first solo Transatlantic race, the first edition starting from Plymouth in 1960. This year the race goes back to its origins, with skippers following the original course to New York. Blondie Hasler, one of The Transat's first competitors in 1960, spelt out a simple vision for this now historic race - "one man, one boat, one ocean."
The 14th edition of this historic quadrennial solo transatlantic race began its life in 1960 and has transformed into one of the most important events on the professional racing calendar. The race not only attracts many of the world's leading solo sailors, but will also showcase the latest and most innovative ocean racing machines on the planet.