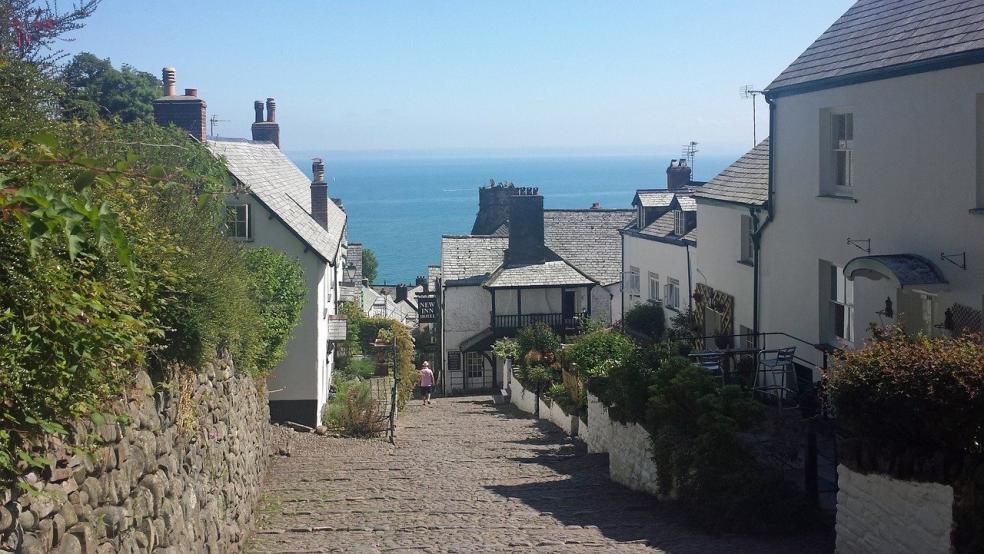 Devon ranks as the third-best county for a UK 2021 road trip
The pandemic has forced us reconsider the 'Staycation'. With tourist hot-spots booking up fast, online motor marketplace Dyler has compiled a handy guide to help you choose the perfect holiday for your summer getaway.
The UK's top staycation spots
The research considered a variety of factors, from the safest roads to the most dog-friendly restaurants. Across all these factors, who came out best overall?
The popularity of Cornwall and Devon isn't misjudged, as both counties score highly across the board. Devon came in third place overall and performed outstandingly for nature and accommodation factors. However, Devon scores poorly for 'quietness', so avoid this destination if beating the crowds is a priority.
Perhaps due to its longer, winding coastline, tourists can find more tranquility in Cornwall. Again, this county outdoes itself on hospitality and things to do, making it the UK's second best staycation destination.
But the overall winner is the North-Western region of Cumbria, England. Cumbria is not only home to the Lake District, a UNESCO World Heritage Site, but it also encompasses parts of the Yorkshire Dales and North Pennines. It matches the Cornish Riviera's accommodation, natural beauty and activities, but is better for drivers and boasts the safest roads in England.
The research also suggested places to avoid. North Lanarkshire's offers only one hiking route and two campsites on offer, landing the Scottish region in third to last position. With limited hotels to choose between, the Welsh county Flintshire's hospitality was found wanting, faring only better than Northamptonshire, England (which scored particularly poorly for drivers).
Where to go for a road trip
Scotland accounts for eight of the top ten regions for driving and meets practical necessities (like safe roads and petrol stations) whilst also providing dramatic views. Shetland tops the list, followed by the less well known Clackmannanshire.
Merthyr Tydfil in Wales is officially the third best road trip destination. The region has a high density of car parks, making it easier to take pit-stops to enjoy some of the many attractions or walks the county offers.
Urban areas scored poorly for drivers, due predominantly to the amount of road accidents. Merseyside comes worst for overall drive-ability, with below average access to petrol stations and dangerous roads. The West Midlands comes second-worst, and is narrowly followed by Greater Manchester which has had a shocking 3212 recorded road-side fatalities since 2012.
Where to go for a break in Nature
Two Scottish regions are tied in first position for best nature breaks, the Highlands and Stirlingshire. The Highlands hosts more than 89 different routes to ramble round and at least 86 camp-sites to choose between. Stirlingshire offers a less saturated option to escape the crowds and get in touch with nature, scoring high on 'quietness' but low on 'trendiest'. Cumbria, our overall winner, comes in third.
The regions scoring lowest for this factor are Buckinghamshire, Surrey and Northamptonshire. All score poorly for access to green space, walking routes and road safety.
Where to go for the best culture and hospitality
To work out the UK's 'cultural destinations', we considered the things to do in the area (museums, national trust destinations etc.), alongside the number of hotels, the number of pet-friendly restaurants and how 'trendy' the area is.
Cornwall has inspired many artists and writers, and has at least 3744 hotels to choose from, the most of any region after London. Those travelling with dogs should consider Devon which offers 182 dog-friendly places to stay. In third position is Cumbria, with a complex history as fascinating as its landscape, it has more than 238 attractions to keep visitors busy.
At the bottom of this list is Inverclyde, Scotland. According to the research, the county offers no pet-friendly accommodation, and scores low to average on all other factors. Other underwhelming destinations are Flintshire, Wales (which ranks in the bottom three overall) and Blaenau Gwent, also in Wales.
The trendiest, and most peaceful, UK spots
To work out how 'trendy' destinations are, Dyler evaluated the google search metrics for each region. The cosmopolitan cities of London, Glasgow and Cardiff take the hot-spots, although — perhaps surprisingly — Edinburgh has fallen out of fashion, coming last. In fact, 18 of the 20 least-trendy regions can be found in Scotland, with Stirlingshire and Perth and Kinross in the bottom three.
In contrast, for tourists after a more tranquil break, the research also took into account the 'quietness' of each area. The Orkney Islands, Shetland and Clackmannanshire (all remote Scottish locations) are the least densely populated spots in the UK, whereas London, the West Midlands and Greater Manchester are the most cramped.