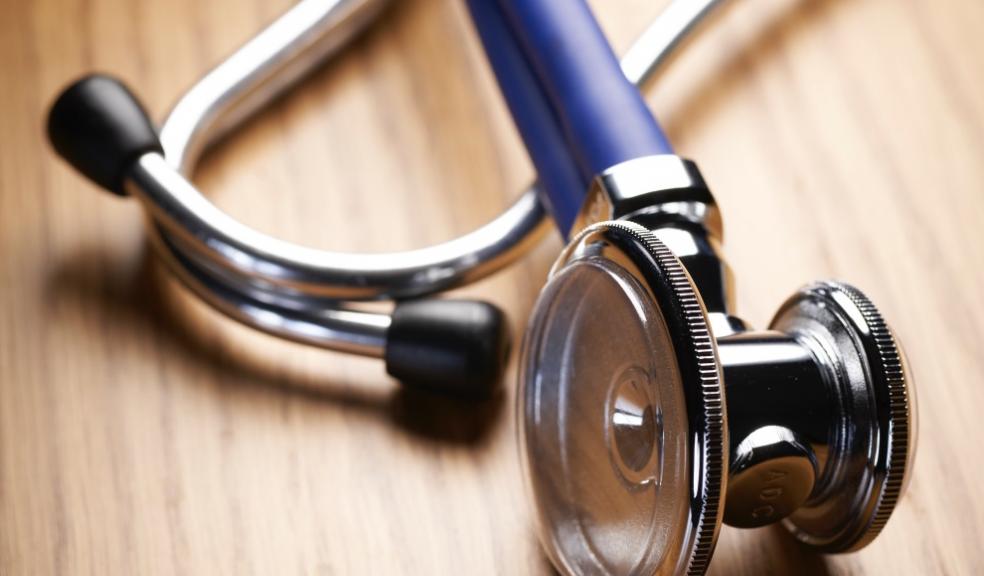 Doctors in Devon remind their patients "We are here for you"
Devon's GPs practices have been working tirelessly over the last year, managing the pandemic response and delivery of the NHS COVOD-19 vaccination programme.  But they want to remind people that GP practices are open and patients should get in touch when they need to.
Over the last 12 months in Devon, Plymouth and Torbay there have been:
More than 4 million face to face appointments in general practice over the last year
More than 2 million telephone consultations 
More than 500,000 online consultations
While the number reduced last year, almost 60% of the appointments with GP practices are now face to face in the county.
A recent sample of people in Devon* were asked about their experiences of contacting their GP over the last year, during the pandemic.  The overwhelming majority reported a positive experience with their GP.  They reported that when they had tried to contact their GP, they had received a very quick response to their initial phone or online consultation, and that when they needed to, they were seen face to face by their GP in just a matter of days.
Satisfaction with the online consultation experience in Devon has ranged from between 75%-84% 
General practice has quickly and successfully rolled out the COVID-19 vaccination campaign on top of increasing demand.   Over 700,000 doses of the vaccine have been given by general practice locally, in just five months since the launch of the programme.
Dr Paul Johnson, Chair of NHS Devon Clinical Commissioning Group, said: "Our local GP practice teams continue to work incredibly hard to support the health and care needs of our local communities. 
"Throughout the COVID-19 pandemic, and the ongoing vaccination programme, they continued to provide care for people in the county. They have provided face to face, telephone and online support to patients who have needed it.
"As a result of the pandemic, many local people's physical and mental health needs have increased. 
"We know that many people delayed contacting their GP about their healthcare needs during this time because they didn't want to put pressure on vital services, or they were concerned about access healthcare during the pandemic.  But now GP practices in Devon are busier than ever, with an increase of 14% more contacts prior to the pandemic, so please help us by choosing the right services for your needs."
While practices have had to move to greater use of telephone and online appointments, they have continued to offer face to face appointments to those that need them.  
This work has been carried out in addition to the day-to-day care GP practices have continued to provide their patients and local communities. As a result, you may have noticed a delay in being able to contact your practice or get an appointment when you want; this is in part due to the volume of patients trying to get through every day and the number of people needing our care. 
Practices are doing all they can to ensure people can contact them, including installing additional phone lines and offering online contact via their websites. 
Almost 60% of appointments in Devon's GP practices are face to face, higher than the national average. While face-to-face appointments continue to be offered to those based on clinical need, many issues can be resolved during a phone consultation.
NHS Devon Clinical Commissioning Group has published an open letter to people in Devon, urging them to use the right service for their needs and to be bear with the very busy NHS services in the region.
Jane Milligan, chief executive of NHS Devon Clinical Commissioning Group said: "General practice has been leading the way on vaccine delivery and what they have achieve for their patients is staggering.  We are extremely lucky to have such dedicated practices in Devon.
"I understand how anxious people must feel when they simply want to talk to someone about a healthcare concern or worry and how frustrating it must be to not to be able to get through on the phone or have to wait for an appointment. 
"The NHS in Devon is doing all it can to reduce waiting times both in general practice and in the hospitals, but we need your support to help us do this."
Before contacting your GP, you can look up your symptoms online using the NHS App, the NHS choices website or 111 online.  Alternatively, you can seek help from your local pharmacist who are trained experts and have a range of over the counter medicines for a range of minor ailments.
Dr Johnson added: "You can also continue to support us by seeking help when you need it from the most appropriate service. There are a range of options to get help in addition to your GP surgery."
Pharmacy As lockdown eases, don't forget your local pharmacist can provide health advice and help with minor illnesses like colds, rashes, sunburn, hay fever and diarrhoea. You don't need an appointment and they can even provide you with the right medicines at the same time.
Mental Health If you, or someone you know, is struggling with their mental wellbeing, our 24/7 mental health lines are available:

Devon and Torbay – 0808 196 8708
111 First - The NHS 111 service is available 24/7 to provide advice, treatment and care. Just ring 111 or visit https://111.nhs.uk/ and the service will provide advice and refer you to another service if you need it. If you need to be seen in person they can book you a time slot.
Minor injury units - Emergency Departments are for life-threatening emergencies. There is a network of minor injury units in Devon who can provide the treatment you need – often they'll see you quicker, and closer to home.