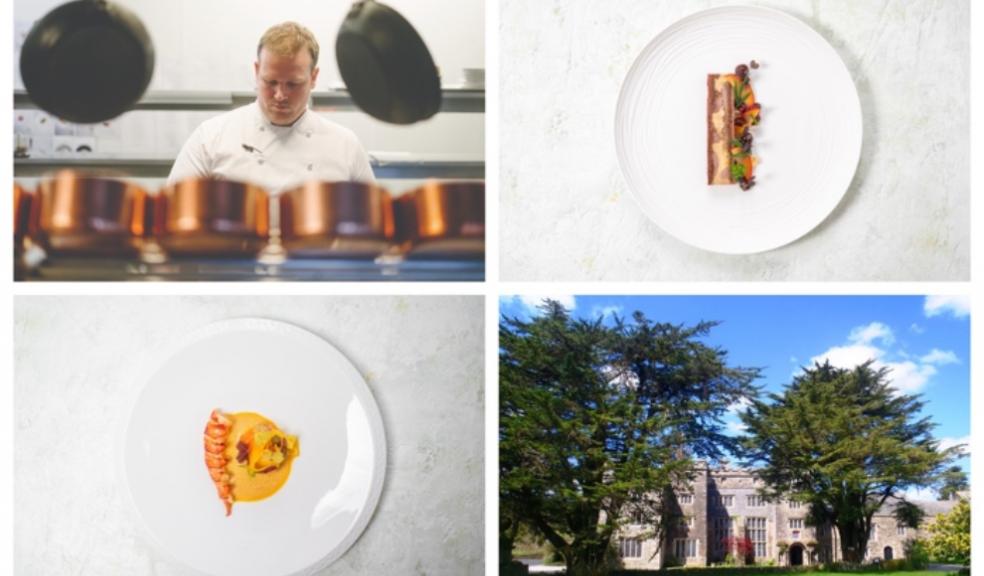 Àclèaf Restaurant in South Devon's Bodrington Hall reopens
Àclèaf, which opened in January this year, is now reopen. A few things are new, although the ethos of the restaurant remains the same: menus driven by the plethora of fine produce grown and harvested in Devon, matched with simple, yet delicate cooking by Head Chef Scott Paton.
Àclèaf Restaurant reopens with a four-course tasting menu
A delightful demi-tasting menu consists of four dishes of Scott's creation. Priced at £80, for both vegan and regular menus, dishes include the likes of Curried Devonshire crab with mango; Scallop taco with coriander; Duck terrine with peach and sweets based on Apricot, honey, verbena and Chocolate, passionfruit and banana. Àclèaf has its own app with which guests can look over the menus and make their orders contact-free.
Service remains as unparalleled as ever, with all appropriate security measures in place to make guests feel as comfortable as possible. There will be reduced capacity in the restaurant, but the atmosphere will remain lively, set in the charming surroundings of the manor's historic gallery overlooking the Great Hall.
Head Chef Scott Paton comments: "Àclèaf presents a uniquely immersive dining experience, one that looks to invigorate the fine dining scene and allows guests to explore menus which have been curated with the ingredients rather than techniques front of mind. I am thrilled to be back at the restaurant with my team, all of whom have worked tirelessly to bring dining at Àclèaf back to life. I can't wait for the next few months, to see guests enjoying themselves in our restaurant again, and to get creative with our new menus".
Pre-booking is essential via: www.boringdonhall.co.uk/dining-drinks/acleaf-restaurant/