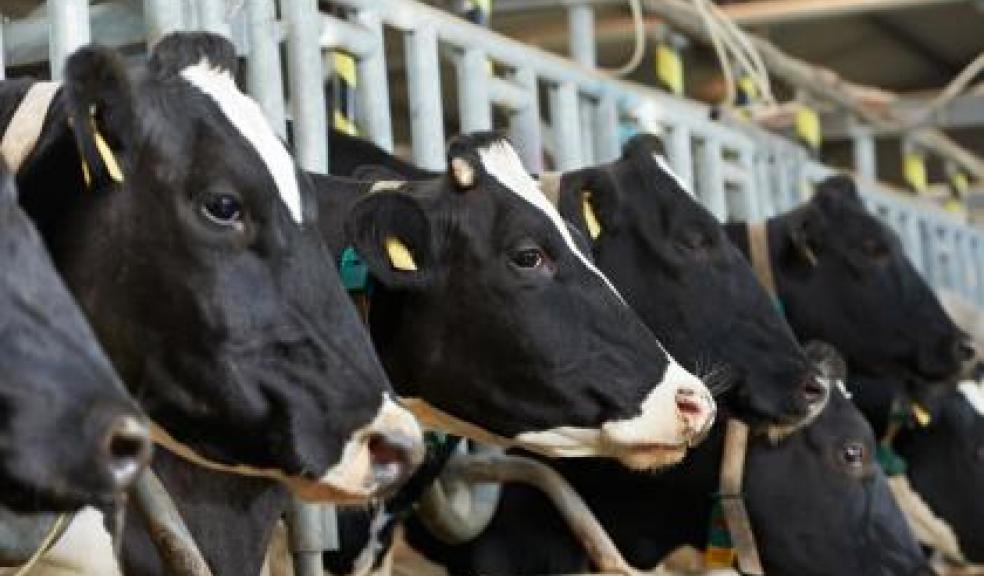 Dairy farmers still struggling with prices
Farmers' leaders in the South West are predicting more tough times ahead for the region's dairy industry.
The recent announcement of further cuts means farm gate milk prices are likely to remain below the cost of production for some time to come, putting many farming families under increased pressure.
In the South West this is exacerbated by having to deal with the financial and emotional effects of bovine TB. According to figures published by industry body AHDB Dairy, 124 farmers from the region have left dairying over the last year, a stark illustration of the problems they are facing at the moment.
But speaking ahead of the Dairy Show, which is being held at the Bath & West Showground at Shepton Mallet on Wednesday (October 7), South West dairy farmer and NFU board chairman Rob Harrison said the union would do all it could to help its members weather the storm and overcome the price volatility which has caused so many problems over the last 18 months.
"The positives are few and far between in the dairy sector at the moment as we've seen milk prices plummet.  It is still an extremely tough time for dairy farmers as we move into the autumn; AHDB figures show that average UK milk prices have fallen by 25 percent in the last year.
"We have met with all the UK's major retailers in the last few months and those meetings have brought some encouraging results, with Aldi, Lidl and Asda promising a minimum farm gate price of 28 pence a litre for their own brand milk. We have also seen some moves on cheese, which is so important for farmers in the South West," said Mr Harrison.  
"But we have to put this in context: British dairy farmers, on average, were £10,000 worse off in July this year compared to the same time 12 months ago and every extra month the losses mount up. We need to see retailers and other end users pay a fair price on all dairy products to ensure a sustainable industry.
"We will continue to urge government, processors and retailers to work with farmers for more fair and transparent contracts, stronger producer groups and the development of a futures market.  In addition, dairy products must be more clearly labelled as British to empower consumers to help us."
In his speech to the dairy industry dinner on Tuesday night, NFU President Meurig Raymond is expected to say that when it comes to managing market volatility UK dairy farmers are at a significant disadvantage to their competitors.
"The dairy sector is going to see a far more volatility in the years to come. Weather and political shocks will impact on production and consumption levels. Let's give our farmers the right tools to ride the highs and lows of the market.
"We want to see the right investment framework at farm level, including changes to existing tax rules to encourage investment in farm infrastructure. We must have a cohesive and realistic strategy to eradicate bovine TB, free from political interference and with a long term funding mechanism."
• During the show the NFU stand will be in its usual position alongside the main show ring. Visitors will include NFU President Meurig Raymond (9 to 10.30am) and chief dairy adviser Sian Davies (11.30am to 1pm). In the afternoon there is the opportunity to join regional director Melanie Squires for refreshments (2.30 to 3.30pm). Rob Harrison and NFU chief dairy adviser Sian Davies will be giving a short update on the NFU's work for the dairy sector in the lecture theatre, starting at 1.30pm and again at 2pm.