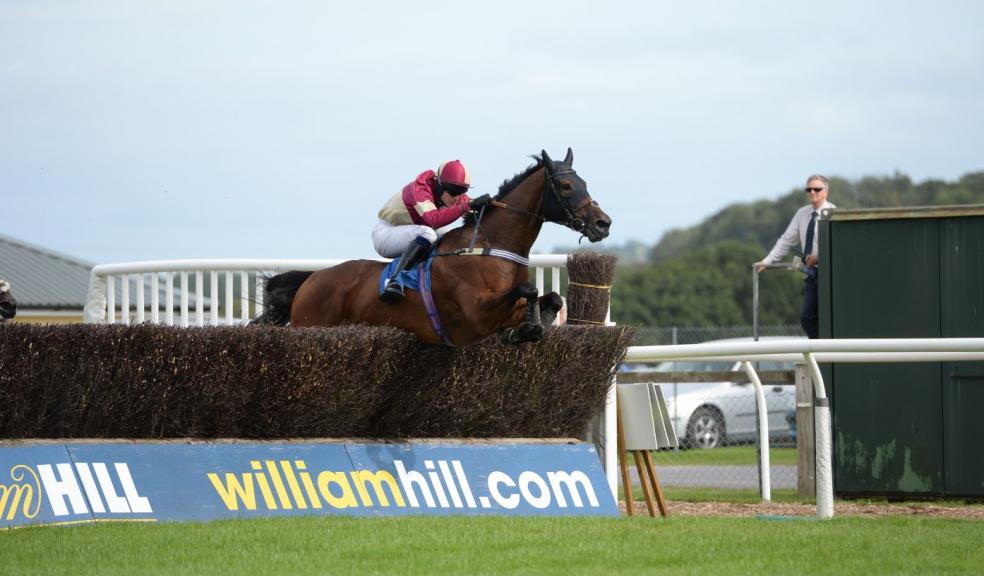 Money saving offers at Newton Abbot races
In a bid to continue its commitment of making a day at the races affordable for all, Newton Abbot Racecourse will welcome back its popular 2-4-1 ticket promotion with a difference this season.
In past years, the racecourse has offered a 2-4-1 promotion on all Monday fixtures. However, with a change in this year's racing programme, with a fall to just three Monday fixtures and an increase to six evening meetings, the racecourse will instead introduce a 2-4-1 ticket promotion for all evening fixtures.
Racegoers will be able to enjoy two Paddock Enclosure tickets for the price of one at all evening meetings this year – just £18 instead of the usual £36. Once again, the ticket promotion is only available when booked in advance and will close one week prior to each fixture.
Patrick Masterson, Managing Director at Newton Abbot Racecourse, spoke about the promotion: "Our 2-4-1 Monday offer has long been a firm favourite with racegoers. This season, with the reduction in Monday fixtures, we wanted to ensure that we could continue to encourage as many people as possible to experience a day at the races and decided to switch the offer to our evening fixtures.
"With evening fixtures accounting for a third of this year's race meetings, the new offer will ensure that we continue to offer a great value experience at the races. Combined with our free entry offer for children aged 16 and under and students with a valid photographic student ID / NUS card, a day at the races could cost a family of four just £18. We hope that people take advantage of the ever-lighter evenings and join us for an evening of horseracing this season."
In addition to the ticket offers for evening fixtures, students and children, the racecourse also offers entry to all disabled racegoers and one carer for just £12 each with a free transfer to the Paddock Enclosure.
April will see two of the six evening fixtures take place on Monday 20th April and Thursday 30th April. Those looking to enjoy the racecourse's 2-4-1 promotion must book their tickets by 5pm, one week before the fixture to take advantage of this offer.
Tickets for the first 2-4-1 promotion are available now at www.newtonabbotracing.com or by calling 01626 353235.