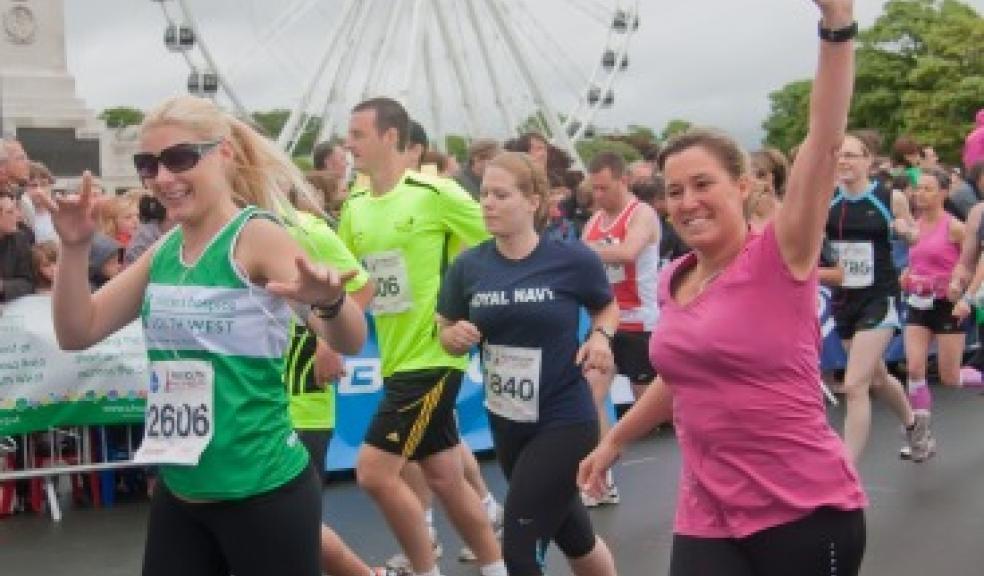 Plymouth's Olympic heroes to start half marathon
With just two weeks left to sign up for a place in Plymouth's Half Marathon 2013, organisers GO2 announce that Plymouth Olympians, Heather Fell, Antony James, Tonia Couch and Sarah Barrow will sound the klaxon to start the race.
"We're so excited that the city's Olympians will be joining us on the 28th April," said Amy Budd, marketing manager, Plymouth's Half Marathon. "It's really going to be a day to be proud to be from Plymouth."
"These incredible athletes continue to inspire the next generation to get out there and get into sport. We know that having them on the starting line will inspire our runners to smash their goals too." Sarah Barrow, Olympic Diver said "I'm looking forward to seeing all the runners cross the start line. Good luck to everyone who's in training - you can do it!"
Runners only have two weeks left to sign up for the Half Marathon, which starts at 9am on the Promenade on 28 April. Entries close on 31 March. This year's race has an improved course, which organisers hope will lead to quicker running times.
To register, visit www.plymouthhalfmarathon.co.uk.
Plymouth-born Heather Fell is a Beijing Olympics silver medallist, World Champion and one of Britain's top modern pentathletes. Diving duo Tonia Couch and Sarah Barrow competed at the 2012 Olympics and recently defended their 10m national synchro crown. Antony James is a Team GB Fly swimmer, a London 2012 Olympian, World and European Finalist and double medallist at the 2010 Commonwealth Games.