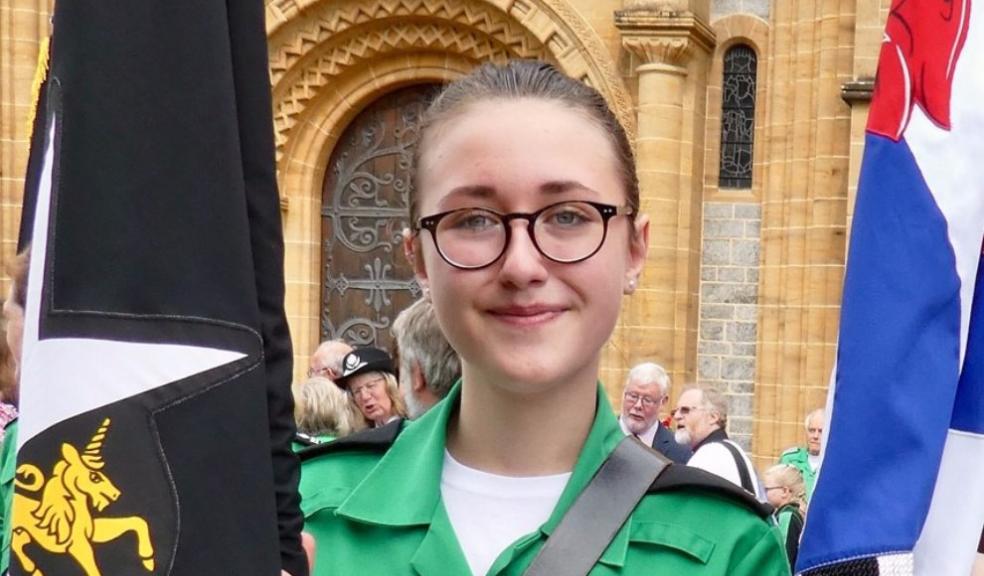 South Devon teen named St John's Cadet of the Year
A teenager from Kingsteignton has been named St John Ambulance's Cadet of the Year for Devon.

Millie Booth (17) has volunteered with the health and first aid charity's Torquay Unit for three and a half years, and hopes to become a paramedic.

The Exeter College student said: "I joined St John Cadets as I wanted to be a part of a club and I have wanted to work in a caring profession for as long as I can remember.

"It gives me the opportunity to feel like I belong and be around people with similar interests and continue to aspire to my dream career.

"One of the main reasons I enjoy volunteering is because of my leadership and peer education skills; I have taught a number of people vital first aid skills, including at primary and secondary schools, on St John courses and in my unit."

Millie has also been called upon to give first aid, including helping a fellow school pupil with a deep cut to the leg, and a friend who suffered a diabetic emergency.

She will now travel to Northamptonshire, to compete for the national Cadet of the Year title, next weekend (Friday February 21 to Sunday February 23).

The winner takes on an important role representing St John Ambulance's young people, including attending ceremonial occasions and Royal functions.

"At nationals, I'm looking forward to meeting other cadets who are just as passionate about the organisation and making a difference as I am.

"I think it's only just setting in that I am Cadet of the Year and while I've only had this role for a short period of time, I am absolutely loving it," Millie added.

"I have been given the opportunity to try and make a difference to the cadets in my district and hopefully even my region. This organisation has given me so much and I hope to give back to this community that I love."

Cadets of the Year have a key role in making sure the voices of young volunteers are heard at the highest level in St John.

The charity has exciting plans to improve, extend and invest in its offer to 7 to 25-year-olds via its Badger (7 to 10) and Cadet (11 to 17) programmes and university groups, plus new projects over the next three years.

For more information on St John Ambulance, including how to make a donation, volunteering opportunities, and details of training for the public, schools and businesses, visit www.sja.org.uk or call 08700 10 49 50.