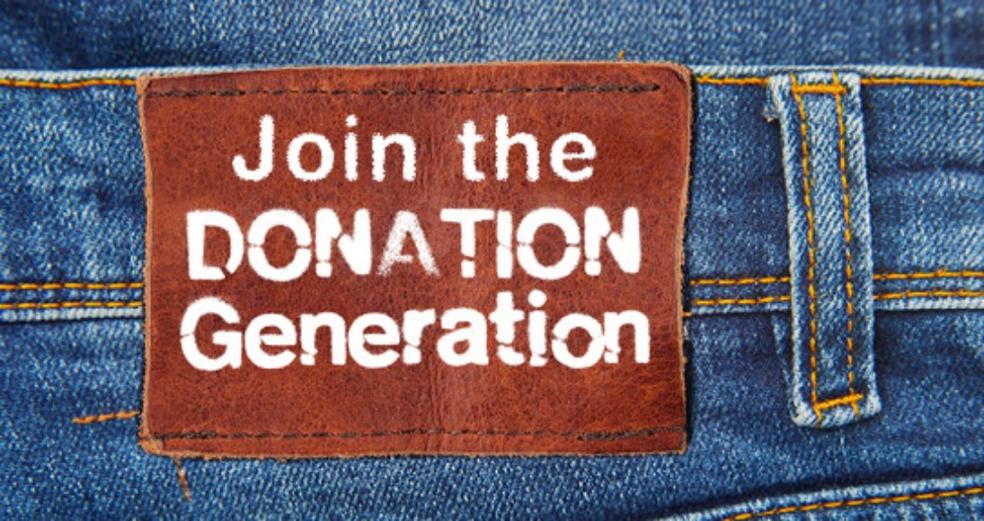 Recycle Devon wants Devon residents to join the 'Donation Generation'
Devon residents are being invited to join the Donation Generation by pledging to reuse and repair clothing as much as possible and reduce the estimated 10,000 items of clothing thrown away in the UK every five minutes.
Every pledge made will be entered in a prize draw on 2 March 2020, to win one of 10 Upcycling and Repair kits.
The kits consist of handy items to help repair and upcycle clothing easily such as fabric scissors, iron-on patches, repair tape, cottons, needles and buttons.
To enter, residents can pledge to undertake various waste saving actions, such as donating unwanted clothes to charity shops or clothes swaps, using council recycling collections (where available) or clothing banks, or taking care of clothes by repairing them and washing at 30°C.
A typical UK household now owns around £4,000 worth of clothes, but around 30% of clothing in the average wardrobe has not been worn for at least a year.
The cost of this unused clothing is estimated to be around £30 billion.
To get more value out of clothes, residents are encouraged to use existing clothing for longer, pass unwanted clothes on to family and friends, or sell via nearly new sales or online selling sites. Throwing clothes away, instead of giving them to a charity, local authority collection or clothing bank for reuse or recycling, means their potential value is lost forever.
For those who like to change their wardrobe regularly, charity shops and pre-owned clothing is a great way to switch styles at a low cost.
Two-thirds of UK consumers already buy or receive pre-owned clothes, and there is a willingness to wear more.
Chair of the Devon Authorities Strategic Waste Committee, Councillor David Harvey, said:
"With the average lifespan of clothing being just over three years, wearing something for an extra nine months can reduce its carbon footprint by 20-30%. There are simple steps we can take to keep clothing in circulation for longer, such as taking care when washing, making repairs or passing on to others if no longer in use. Purchasing good quality items instead of fast fashion garments helps to keep clothing in wearable condition and allows it to last longer."
For more information, visit the Recycle Devon website.