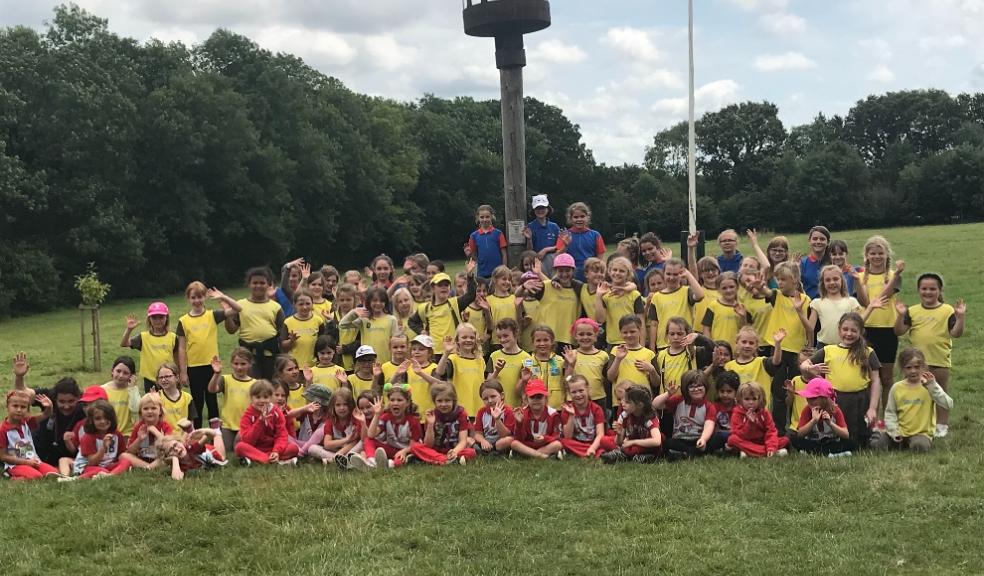 Recycle Devon launches new Girlguiding badge
Devon's Guides, Rangers, Brownies and Rainbows now have the chance to be recognised for helping to protect the environment with the launch of the new Recycle Devon badge.
The new badge aims to encourage groups across Devon to Reduce, Reuse and Recycle. It follows the successful launch of the same badge for Beavers, Cubs and Scouts in 2019.
There are 3768 girls and young women between the ages of five and 18 who are members of Girlguiding groups in Devon.
Guides, Rangers, Brownies and Rainbows will work through a variety of activities and challenges to achieve the badge, helping them learn about reducing, reusing and recycling at home and in their local communities.
Activities include organising litter picks in their local area, finding out where their local repair café or second-hand shop is and finding out about the county's energy recovery facilities.
Many other activities can be done at home, while groups are not able to meet due to coronavirus restrictions.
Jean Corbyn, the Devon Girlguiding County Commissioner, said: "An important part of Girlguiding is about looking after the planet; this new Recycle Devon badge helps girls do just that.
"This new badge will not only inspire them get recognition for their efforts but will give them the knowledge and tools needed to reduce the human impact on our planet.
"Armed with this knowledge they will be better able to help adults and their peers to make better decisions about what to do with items that would otherwise get thrown away."
Councillor Andrea Davis, Devon County Council's Cabinet Member for Infrastructure Development and Waste said:   "As we all come to terms with the impact we have had on the planet through the climate emergency and biodiversity loss, this badge becomes even more relevant in helping girls in Devon learn about how to protect the environment for future generations. Through the activities linked with obtaining this badge they will learn amongst other things how small lifestyle changes can have a big impact. To paraphrase Greta Thunberg, 'no-one is too small to make a difference.'"