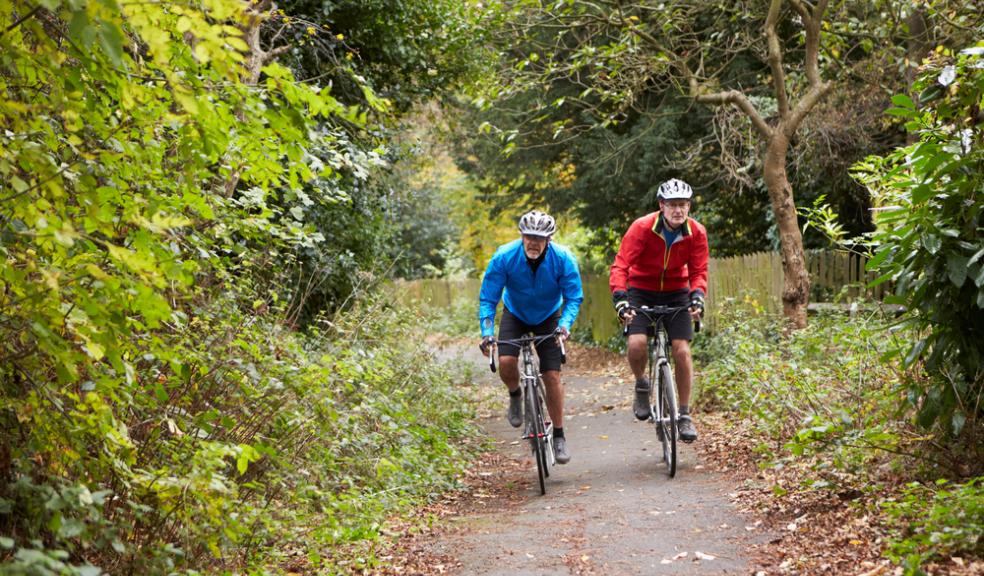 New funding secured for cycling in Devon
New funding has been secured for cycling in Devon, as the County Council announces that cycle trips in parts of the county have risen by over 20% in the past year.
Devon County Council has received a further £675,000 from the Department for Transport to fund more schemes as part of the Granite and Gears project, which aims to develop a network of multi-use trails to open up access to Dartmoor.
The funding will be used to support five cycling schemes which Devon County Council is developing and joint-funding, with an additional £300,000, in partnership with Dartmoor National Park, National Trust, and Plymouth City Council.
The news coincides with the announcement of continued growth of cycling in Devon, recorded by trip counters on some of Devon Country Council's landmark routes across the county. Last year, more than 313,000 cycle trips were made on the Exeter Canal path running from the Quay - a 22% increase on 2013.
Just over 100,000 cycle trips were made on the section of the Tarka Trail at Fremington Quay near Barnstaple last year, 20% more when compared with the previous year. The route from Newton Abbot to Kingsteignton, via Town Quay Bridge and the racecourse, has seen a 19% increase between 2013 and 2014, with just over 56,000 cycle trips recorded last year.
Almost 32,000 cycle trips were recorded at Gem Bridge, near Tavistock in 2014. That's a 7% increase of trips on this part of Drake's Trail over the past year.
Councillor Stuart Hughes, Devon County Council Cabinet Member with responsibility for cycling, said: "These figures demonstrate that cycling in Devon is continuing to grow, with more and more people using the trails on some of the county's most scenic routes.
"Because we are a cycling county, we're fortunate to have a growing network of trails, which is helping more people to be active, either in their leisure time or on their journey to work or school. It's also encouraging that our cycling projects are continuing to attract more external funding, such as Granite and Gears and Dawlish. It's further evidence that Government recognises the work that we are putting in to improve sustainable transport links, and getting schemes 'shovel-ready' reaps its rewards."
The schemes, which will receive the latest round of funding for the Granite and Gears project, include:
Princetown - Route extensions from Princetown and improvements on old railway trails will open up access to new areas of the Moor and ensure that families can enjoy a ride in confidence.
Fingle Woods - Working with the National Trust, family-friendly routes will be created, following the River Teign and linking to the Wray Valley Trail.
Plym Valley Trail - In partnership with Plymouth City Council, improvements will be made to National Cycle Network 27 to create new sections of off-road path allowing people to avoid a challenging stretch of the route.
Okehampton - Enhancing an existing scheme to include further path improvements to link to local developments and create a more attractive route.
Stover Country Park - To improve access to the park and wider network, a muddy track will be upgraded to a surfaced trail, suitable for cycling.
All of these schemes aim to increase cycling levels and support the local economy. A number of successful schemes have already been completed as part of the Granite and Gears project, such as the development of Clearbrook Ramp, on Drake's Trail, and the completion of the Granite Way between Okehampton and Lydford.
This latest funding announcement follows last week's £1.3 million award to Devon County Council from the Government's Coastal Communities Fund to extend the Exe Estuary Trail into the heart of Dawlish, along with other improvements in the Dawlish Warren area. This was due to a successful bid led by the County Council and Sustrans with Teignbridge District Council and Dawlish Town Council.
The Dawlish scheme will improve crossing facilities into the main shopping and leisure area around the Strand and Lawn. New cycle parking facilities will be created at the railway station and at other key locations in the town and Dawlish Warren. New heritage walking trails will also be provided, with interpretation boards along the route.