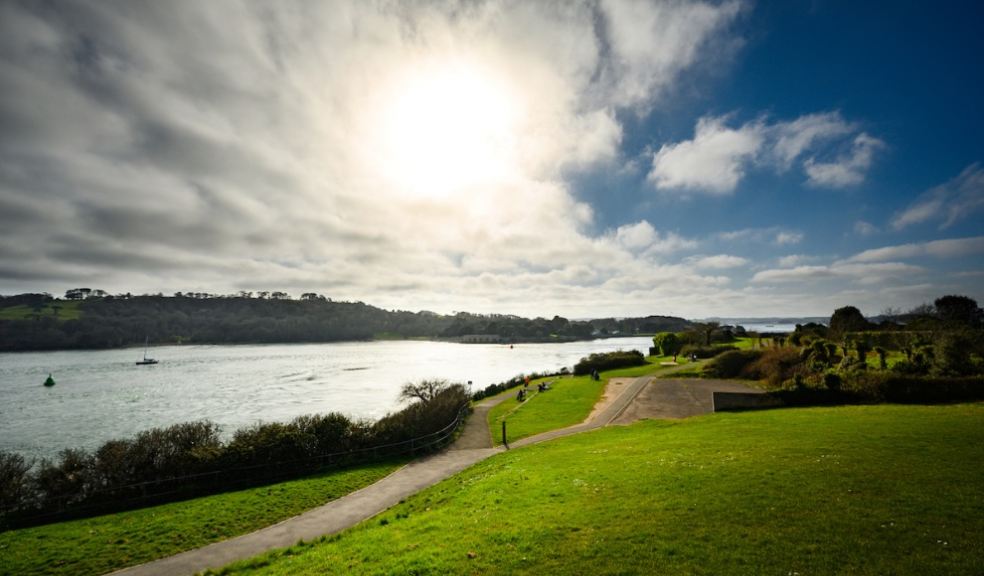 National Trust reveals blossoming ambitions for cities, including Plymouth, as 'Project Blossom' starts to take root around UK
The ambition of 'Project Blossom' is to create inspirational green spaces in and near urban areas to connect more people to nature and to create more spaces for hope and reflection. The local National Trust team have been working with Plymouth City Council on ideal places for the project to take place in the city.  The Plymouth site will be located on the coast at Devil's Point, overlooking Plymouth Sound, the country's first National Marine Park, and adjacent to Barn Pool bay, where Charles Darwin set sail from in 1831.   
The site is on the south-west coastal footpath and has local significance as it is the place where families come to wave off members going to sea on naval operations.  The trees will be planted in a semicircle design and will be used to highlight the blossoming meadows below the waves in the seagrass beds just offshore.    
Native wildflowers will be planted around the site, along with hardy blackthorn to withstand the harsh coastal weather and more ornamental trees providing colour and floral-framing for the stunning Plymouth Sound views. The aim of the design is to create a beautiful, landscaped space on what is currently an area of exposed coastline, connecting people with nature on the land and within the National Marine Park.  
Councillor Patrick Nicholson, Deputy Leader of Plymouth City Council, said: "We are delighted to be a part of the blossom project which will create a people space for hope and reflection as we move forward from the pandemic.  
"Our location on the waterfront at Devil's Point is already incredible, with community space to enjoy beautiful views and a host of other activities. That's why it's so great that with the addition of the blossom circle, we'll have a further pull for the area; and the chance to celebrate the beauty of spring and nature year after year.  
Toby Fox, Assistant Director for Devon at the National Trust says "Our vision is nature, beauty and history for everyone.  Our simple ambition is to bring all these elements together in the creation of a green, nature-rich haven which is an inspiring space that the people of Plymouth can use for a variety of different purposes. Working with Plymouth City Council on this project means that there will be more green spaces for people to enjoy.   
He continued: "Everyone needs nature and hope, now more than ever. We know how important nature has been to people during the coronavirus crisis, and how much people have missed getting together.  These spaces will enable communities to do just that.  
  "This project is only an element of the National Trust's ambitions to plant more trees and to address Britain's need for green space and nature where people live; but it has an important part to play.  By creating these blossom circles, we can create spaces for people of all ages to enjoy and appreciate - while also creating havens for urban nature."  
The National Trust has also confirmed 46 new blossom projects which will be planted on the land in its care across the country over the next few months.   
Funded by players of the People's Postcode Lottery, CJ Wildlife and the National Trust, projects include: creating new orchards at Stourhead in Wiltshire and Antony in Cornwall; the creation of a new edible forest of fruit and nut trees circled with blossoming hedgerows at Clumber Park in Nottinghamshire; a new avenue of flowering cherry trees at Anglesey Abbey in Cambridgeshire; new cherry trees to encourage people to explore different areas of the estate at Winston Churchill's home, Chartwell in Kent; 750 blossoming trees in the South Lakes to become the next generation of blossom trees in the area; replacing lost trees in the orchard at Crom in Northern Ireland and planting new blossom trees across the Gower and Brecon Beacons in Wales.  
All plantings will help towards the Trust's ambitions to plant and establish 20 million trees by 2030 to help in the fight against climate change and to create more homes for nature.  They will also help in its aim to help tackle unequal access to green space across Britain[1] and build on the importance given to green spaces and nature during lockdown when thousands found time spent in nature beneficial not just for their physical health but mental wellbeing too[2].   
Funding for the projects in Newcastle, Nottingham and Plymouth has come in part from the People's Postcode Lottery, CJ Wildlife and the National Trust.  Laura Chow, Head of Charities said: "We're delighted funding raised by our players is supporting Blossom Together, an important initiative bringing people and communities together through nature spaces in Newcastle, Nottingham and Plymouth." 
For more information on the blossom projects visit www.nationaltrust.org.uk/blossom-together, or to make a donation to the charity's tree planting ambitions visit www.nationaltrust.org.uk/plant-a-tree