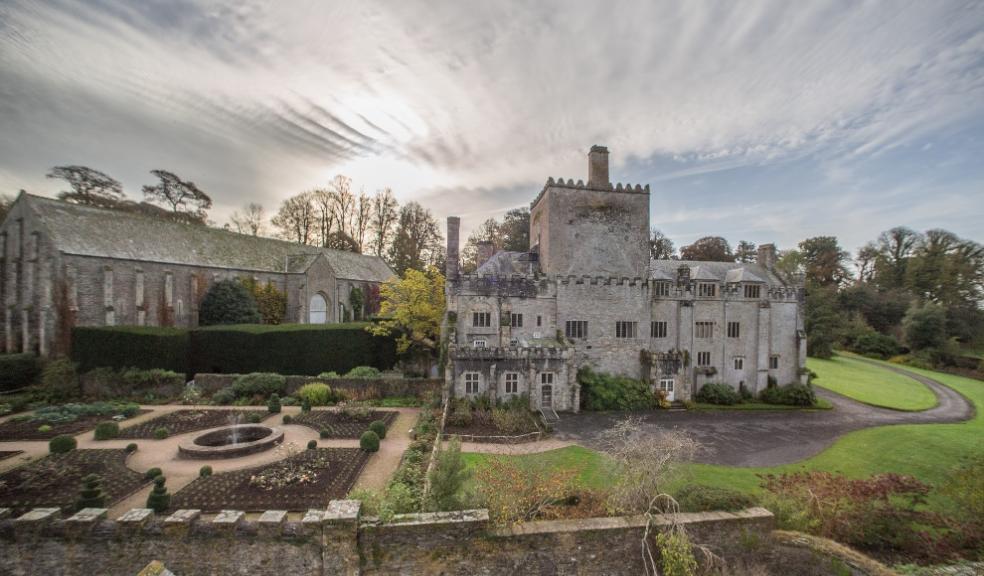 National Trust reopens Buckland Abbey, near Plymouth
This week, the National Trust in the South West saw the doors of Buckland Abbey reopen to visitors for the first time in six months - with several new safety measures in place. 
The reopening of the Abbey follows a successful phased opening of Buckland's garden, estate, restaurant and shop since June where one-way systems and limited visitor numbers are tested safety measures that continue inside the Abbey to ensure social distancing can always be followed.
Enhanced cleaning, hand sanitising stations and new signage to guide visitors are in place and regular visitors may also notice the removal of interactive displays, information sheets and comment cards as a safety measure to reduce touchpoints. 
The Abbey is open on afternoons from 12.30pm to 4pm with last admission 3.30pm. The garden, estate walks, and restaurant are open daily from 10am and the shop open Wednesday – Sunday. 
Tickets grant entry to the Abbey, garden, estate walks, restaurant and shop, however entry to the Abbey cannot be guaranteed as visitor numbers are limited to ensure social distancing. In line with government guidance, visitors must wear a face covering inside the Abbey, Great Barn, restaurant and shop and are reminded to bring one with them.
Helen Trebble, Visitor Experience Manager for Buckland Abbey, said, "Safety is paramount. We've considered the whole visitor route to make sure that it is safe as can be – so that our visitors are looked after, as well as our volunteers and staff. Our volunteer team have been integral to the Abbey reopening safely and we can't thank them enough for their hard work behind the scenes to undertake additional safety training so we can welcome visitors back to the Abbey again".
Originally founded as a Cistercian abbey, Buckland Abbey dates back over 750 years. From 1581, Sir Francis Drake owned Buckland Abbey for 15 years until his death. It was Buckland Abbey's connection with Drake that inspired it to be saved for the nation in 1951. In addition to his famous occupation as an explorer and privateer, Francis Drake (1540-96) was a slave trader who sailed with his cousin John Hawkins (1532-95). Together they captured and enslaved West African people and sold them to Spanish-owned plantations in the Americas.
Helen said, "In the past two years, we have begun to explore Drake's colonial past and the impact this had on Elizabethan England. Recently, we've been working with the Colonial Countryside project, where historians and primary school pupils have worked together to explore local colonial connections. We recognise that a history of slavery and colonialism is woven into the fabric of this historic building and want share Buckland Abbey's thought-provoking history in a way that clearly acknowledges Drake's life beyond the heroic myth created in the Victorian period".
"It's important we remember all parts of history, so we can learn from the past and not repeat its mistakes. This is a subject that the Trust has a duty to handle with the utmost respect and sensitivity, and our aim is to invite more people to get involved and be proactive in working with partners to commission research to help us understand its relevance to today's world".
For further information, opening times and to book your visit to Buckland Abbey, please go to nationaltrust.org.uk/bucklandabbey