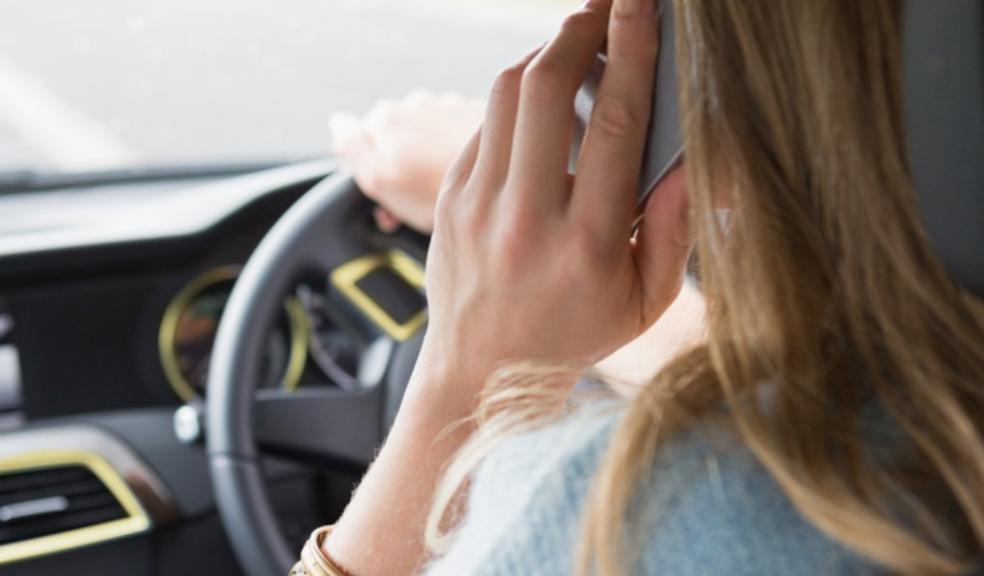 #MyRedThumb Day reminds motorists to avoid distractions while driving
Traffic volumes may be relatively low due to the current lockdown, but with concerns over speeding traffic, safety on Devon's roads remains as important as ever.
The annual #MyRedThumb Day is being marked today (Tuesday 12 May) to remind everyone about the importance of driving safely and avoiding distractions behind the wheel.
The Government is encouraging some people to go back to work, which could see traffic levels increase, so it is vital that drivers take extra care, make sure they concentrate fully on the task of driving and do not allow themselves to become distracted at the wheel.
#MyRedThumb Day is a multi-agency road safety initiative with support from Devon and Somerset Fire & Rescue, Highways England, Devon and Cornwall Police, Devon Air Ambulance, South Western Ambulance Service NHS Foundation Trust, Devon County Council and Somerset County Council Road Safety Teams.
Since its launch in Devon in 2014 the campaign has grown to become a national social media event. Everyone is being invited to show their support for #MyRedThumb Day by sharing the message on social media.
All of the partners involved in #MyRedThumb are asking drivers to put their phone away before starting their journey to avoid the temptation of looking at it when they should be concentrating on the road.
Councillor Stuart Hughes, Devon County Council Cabinet Member for Highway Management, said: "The coronavirus pandemic has changed all of our lives dramatically over the past few months. Many of us have embraced the many benefits technology bring in order to maintain social connectivity and to continue working, but it is essential that we do not use our mobile devices when driving.
"The roads may be quieter but the speed limits are the same and so are the potential hazards. Driving requires concentration and #MyRedThumb always serves as a useful reminder of that. Many people will not have driven regularly since lockdown and the added distraction of a mobile phone will make the task of driving safely even more difficult. Driving safely and not being distracted can help to ensure you don't add to the workload facing emergency services.
"We can continue to support our amazing emergency services by reducing the chances of being involved in a road traffic collision. Being tempted to use a mobile while driving is putting your safety and the safety of others at risk, which could potentially put unnecessary pressure on the NHS. Please drive safely to protect the NHS and save lives."
It is illegal to drive a vehicle or ride a motorcycle using hand-held phones or similar devices, and the rules are the same if you're stopped at traffic lights or when queuing in traffic. Anyone caught doing so faces a £200 fine and six penalty points on their licence – and new drivers who gained their licence within the last two years risk losing their licence.
According to research by RoSPA (The Royal Society for the Prevention of Accidents) drivers using a phone at the wheel are four times more likely to crash, injuring or killing themselves and/or other people as they are less aware of what is around them and are slower to react.
The advice to motorists before starting a journey is:
Turn off your phone, put it on silent or switch on the driving notification.
Put your phone out of reach where you will not be tempted to use it - for example in the glove box or in the boot.
And when making a journey:
If your phone rings, ignore it or ask a passenger to take the call for you.
If you need to make a call, first find a sensible place to stop and turn off your engine.
For more information visit www.myredthumb.com  or go to Twitter @MyRedThumb or to Facebook.com/myredthumb