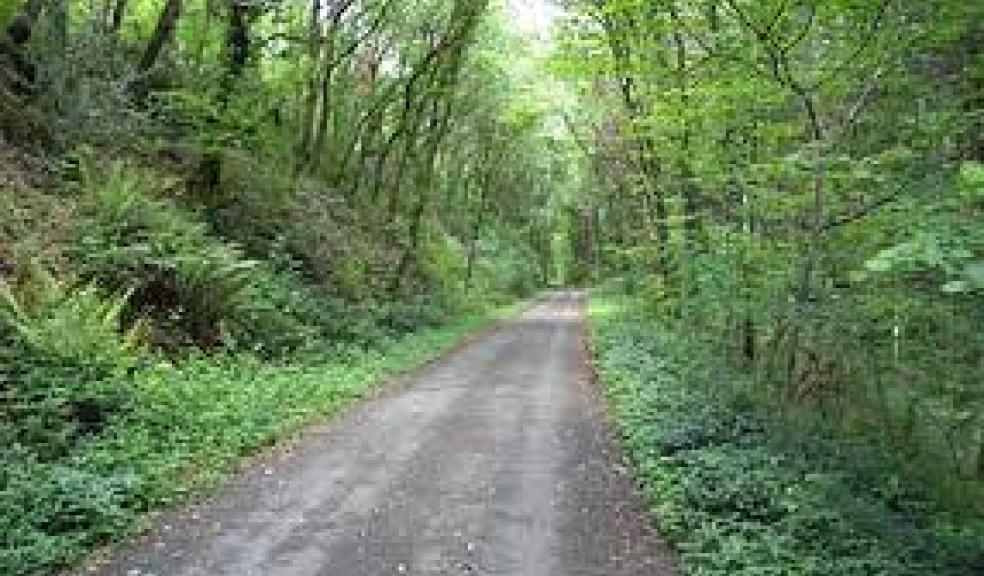 Clearing the way for walkers at Marsh Mills
An overgrown and waterlogged section of path running past the speedway track at Marsh Mills is to be sensitively cleared and drained as part of plans to improve one of Plymouth's most popular walks.
The informal path will get a makeover to stop walkers getting stuck in the mud and cyclists clobbered by overgrown brambles and bushes.
Plymouth City Council is funding the work as part of long-term plans to create the Saltram Countryside Park and to restore the Plym Valley. The work is being delivered in partnership with the National Trust and the Environment Agency.
Contractors Four Seasons Landscape will be on site from 24 February and the Council is asking the public not to use the path for a period of up to four weeks from then.
An alternative route to Saltram is available by following the Sustrans Cycle Route 27, which is already surfaced and maintained.
Councillor Brian Vincent, Cabinet member for the Environment said: "This a lovely walk but can be a bit of an obstacle course – which is hardly ideal.  This work will go a long way to making this route even more popular and helping people get outside and make the most of what the city has to offer."
The Council is leading a partnership of organisations to bid for funds from the Heritage Lottery Fund, which looks at Plymouth's past as well as looks to a greener, healthier future and aims to help celebrate the area's industrial and mineral heritage.
Ideas include restoring important heritage features, improving access into the valley from surrounding neighbourhoods such as Efford, Estover, Plympton St Maurice and Plymstock, better promotion of the valley, involvement by local people in developing and delivering the project and training and educational opportunities leading to new employment and business in the valley based on tourism and conservation.
Other partners include South Hams District Council, the Forestry Commission, Devon Wildlife Trust and Natural England.