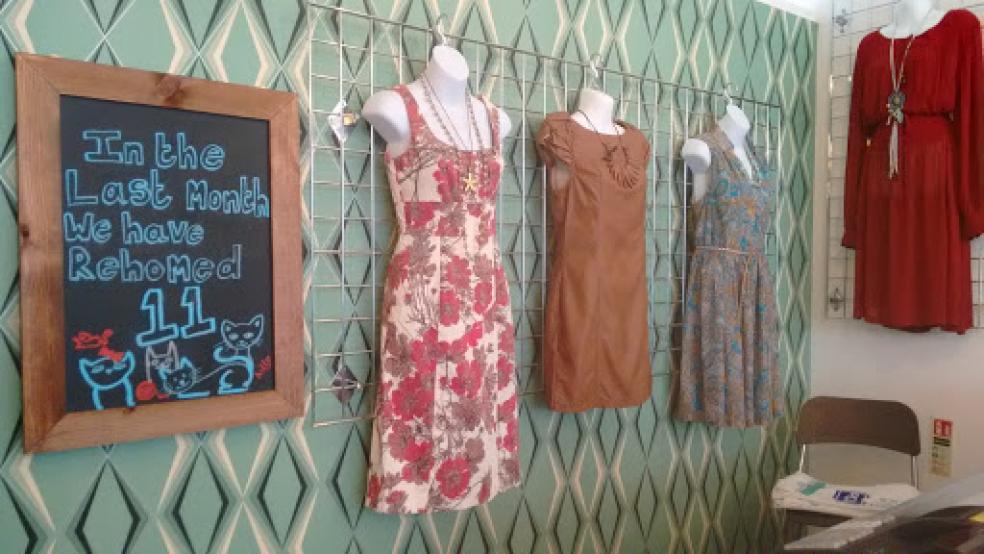 Avoid fast fashion and help good causes
The RSPCA's Charity Shop Challenge aims to encourage people to show off stylish second hand finds and save the planet whilst raising money for charity.
Fast fashion is clothing that moves quickly from catwalk to stores in order to meet new trends. The items are often cheap and disposable and ultimately end up in landfills.
The Charity Shop Challenge (January 20-26) encourages people to wear one second hand item from a charity shop every day for a week. Whether an old purchase or a new one, take a selfie with your preloved purchase in the shop or at home and post it with the hashtag #RSPCAMyStyle
Shops taking part in the South West include RSPCA South East and West Devon branch in Totnes, Brixham, Burleigh Salterton and Exeter, RSPCA Solent branch in Petersfield, Gosport, Shirley and Fareham, RSPCA South West Somerset branch in Bridgwater, Chard, Taunton and Wellington, RSPCA Isle of Wight branch, RSPCA North Somerset branch in Nailsea, RSPCA South Cotswolds branch in Stroud, Nailsworth, Cirencester, Wotton-under-Edge and Tetbury, and RSPCA Worcester and Mid-Worcestershire branch in Worcester.
Jenny Eden, RSPCA retail specialist, said: "This is about showing people it is fashionable to buy second hand. There are some amazing bargains to be had in our shops that will make you look good but also make you feel good that you are stepping away from disposable fashion which is damaging for the environment, animals and our wallets. We want people to use social media to show us their individual styles and how they make fashion affordable without damaging the planet.
"Using the hashtag to show off your fabulous finds from a scarf, a tie, a pair of boots or a whole outfit, we want to see how you use our shops to create your look."
The Charity Retail Association estimates each charity shop saves 29 tonnes of textiles from going into landfill each year, with over 300 RSPCA charity shops that's around 8,700 tonnes saved - the equivalent to over 1,200 African elephants!
Jenny added: "We wanted to do something which addresses the issue of fast fashion and also encourage people to think about where their money goes and how buying a new top could help us rescue a dog or cat, rabbit or reptile in need!
"We hope our lovely supporters and animal lovers will pop into an RSPCA charity shop and pick up some items so they can wear one second hand and sustainable item every day for a week."
There are 167 RSPCA branch shops who have signed up to take part in the challenge. The branches are separately registered charities and charity shops are a vital source of funding to help more than 48,000 cats, dogs, rabbits and equines (2018).