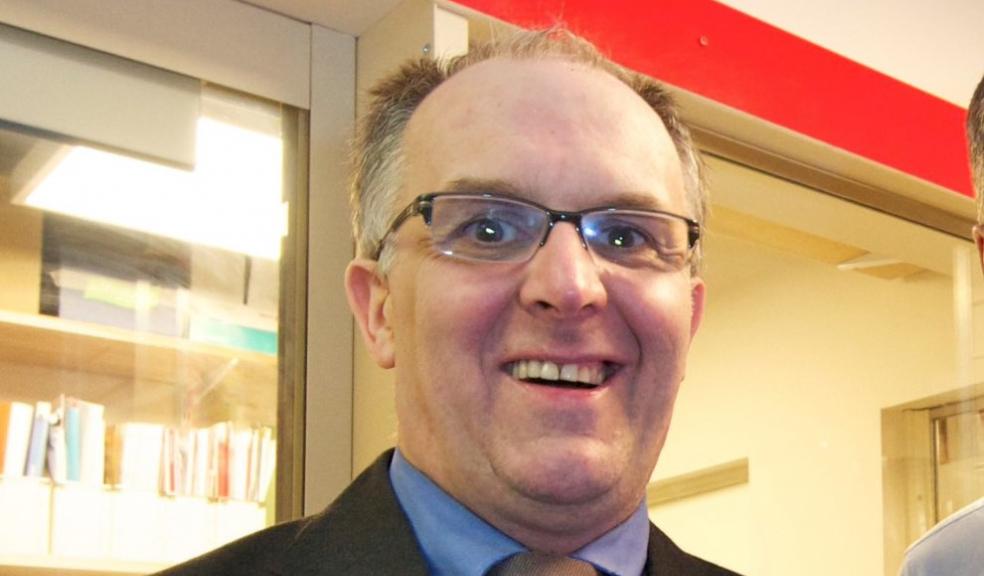 Ashburton Post Office finalist in 'We're Stronger Together' awards for service during Covid-19 pandemic
Ashburton Post Office was a finalist in the Local Hero category at the Post Office's 'We're Stronger Together' regional awards for the South West region.
The awards recognise the efforts made by postmasters across the region to keep branches open during the Covid-19 pandemic and serving their local community.
The great work by Postmasters Stuart and Jackie Rogers who run Ashburton Post Office, was highlighted last night by Post Office Chief Executive Nick Read. Postmasters who operate branches in South West region had the opportunity to share their experience of running their branch during the pandemic and hear directly about the Post Office's future growth strategy.
Post Office Area Manager Jessica Cookson, said: "Stuart and Jackie at Ashburton Post Office have been nominated for our Local Hero award because of their dedication to their branch and community. Ashburton has remained open full time throughout the coronavirus pandemic while Stuart and Jackie have also taken part in their community's coronavirus emergency committee to help those in need. On top of this Stuart has set up his own initiative where he donates money from every Special Delivery, Signed for and PF AM products sold back into the community.
"Stuart's generosity has extended beyond his own branch and community as he has helped hundreds of other Postmasters as NFSP representative for the South West and co-ordinated excellently with area managers over the last few months"
Nick Read, Chief Executive at the Post Office, said: "I have heard many inspiring stories of postmasters going the extra mile and I have welcomed the opportunity to hear first-hand how postmasters in the South West have fared during the pandemic including Ashburton. All retailers have been affected and Post Office was no exception. The next few weeks and months will be a critical period as we try and return to a sense of normality. Post Office branches have a vital role to play in supporting their customers and communities, as well as helping small businesses and independent retailers get back on their feet."
Postmasters heard more about three areas of their business that could help them recover some of the lost trade as a result of the pandemic – Mails and Parcels, banking – cash withdrawals and deposits, and the return in demand for foreign exchange.
Many people rely on easy access to cash. To spend that cash, businesses need to continue to accept it, and be able to conveniently deposit it into their business bank accounts. That 'cash cycle' will play a vital part in our economic recovery from Covid-19. Post Office branches are often the last counter in town where businesses can deposit a day's takings. Business deposits are growing between 10 - 20% week on week
For small businesses, being able to get goods out to customers is key. Post Office's 'Drop and Go' parcel service has seen a 70% increase in use month on month.
Last month, Post Office reactivated its online foreign exchange service and its branch pre-order operation. Customers planning trips abroad can order over 60 currencies online for next day home delivery or collection from all 11,500 Post Office branches. The option to collect in-branch helps increase footfall at our branches and on the UK's High Streets.