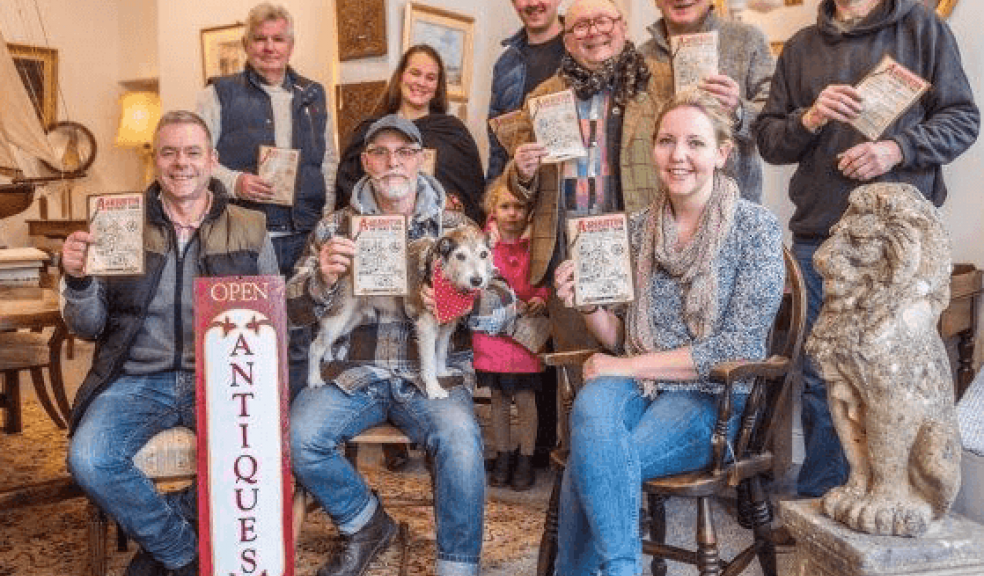 Antique Ashburton – put on the map!
This week sees the launch of Ashburton Antiques Trail, a new initiative to welcome people to the town and encourage them to explore and appreciate its hidden gems!
The historic town of Ashburton, nestled in the rolling hills of South Dartmoor, is making a name for itself as the antiques capital of the south west. With over 10 antique shops, ample parking and plenty of places to eat and drink, Ashburton is the perfect place to find a hidden gem!
The Antiques Trail has been created with help from local designer Stephen Howarth and acts as a sign posted guide to help visitors discover the wealth of different antique shops on offer. The trail not only showcases Ashburton's antique offer but it also helps people to explore the town and appreciate the wonderful architecture reflecting its rich history from Elizabethan, Georgian and Victorian times.
Easily accessible from the A38, Ashburton has something for all tastes and budgets. With antiques ranging from the 16th to 20th century, traditional antique shops sit alongside quirky and retro shops specialising in industrial design, French antiques or painted furniture. Not many small towns can boast such a range, from antique furniture, lighting and mirrors through to collectables, pottery, silver, jewellery and more.
Jo Rumble, Dartmoor National Park Communities Officer, said: 'The traders have found that the antiques trade has been enjoying a resurgence in popularity as more and more people are becoming conscious of the impact they have on the planet. In a 'throw-away' society antiques are proving to be a more sustainable option than flat-pack. Browsing through Ashburton's shops and emporiums really is an experience, it is an oasis of independent traders not to be missed.'  
With support from the Town Council, Ashburton Chamber of Trade and Dartmoor National Park, it is hoped that the Antiques Trail will entice many new visitors to the enjoy Ashburton's bustling high street full of vibrant independent shops and delicious eateries.
The Antiques Trail leaflets can be found in Dartmoor National Park Visitor Centres at Princetown, Postbridge and Haytor, Ashburton Information Centre, Ashburton Post Office and in the antique shops themselves.  Or to plan your visit online at  www.ashburtonantiquestrail.co.uk