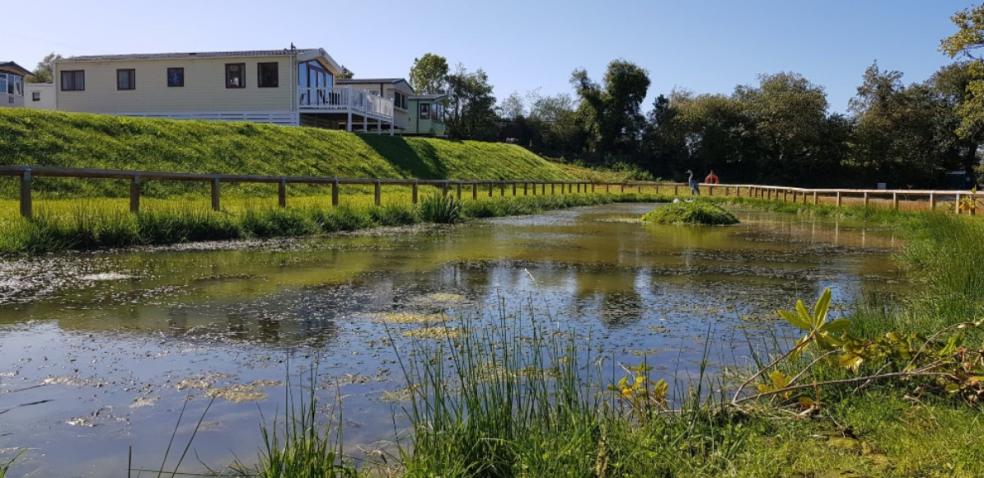 Hedley Wood ready to welcome first guests of the holiday season
Hedley Wood will welcome their first holiday guests of the season on Monday 12th April following months of closure due to Covid-19 restrictions. 
Despite the park being closed for a large part of the 2020 season the staff on site have been working tirelessly with an upgraded reception area, dog exercise field is now secure and will be getting agility equipment and balls making it more dog friendly, extra hard standing bases for tourers and motorhomes, new decking area for evening drinks and food, and many other areas of the site have been painted and freshened up ready for opening in April. 
General Manager Jason Cater said "I joined the Hedley Wood team back in July 2021 in my first role as a general manager. I have worked in the holiday park industry for 16 years in all different departments, I started as a cleaner and worked my way up to my current position. 
 "The role offers so many things I love, but a couple that stand out for me is leading a fantastic team that has lots of passion for Hedley Wood and the guests and being able to make a difference and make sure we give every guest an enjoyable, memorable holiday. 
 "I am excited about the season ahead and more than anything I am looking forward to welcoming guests and owners back to the park so they can see the improvements and the hard work the team have put in over lockdown. Also, it will be lovely to see Hedley Wood with so many happy people enjoying the outside areas here and let us not forget our four-legged furry friends coming for the holiday they all enjoy here." 
With overseas holidays looking unlikely this summer Hedley Wood are already seeing a significant demand for peak holiday dates as are the other parks owned by Bridge Leisure Parks across the UK.  
For those people looking for off peak breaks in the UK and those who may not have been to a UK holiday park before, the park are offering three themed holiday packages specifically aimed at those who want to and are able to get away outside of the busy school holiday periods. They are 'The Great Outdoors' break, the 'Recharge' break and the 'Houndtastic Holidays' package all of which come with added value items such as a daily packed lunch, pamper pack and doggy treats and luxuries depending on which package you choose.  
The packages can be booked online as an add on to any off-peak bookings on specified dates. Full details about participating parks and dates can be found on the individual park websites.