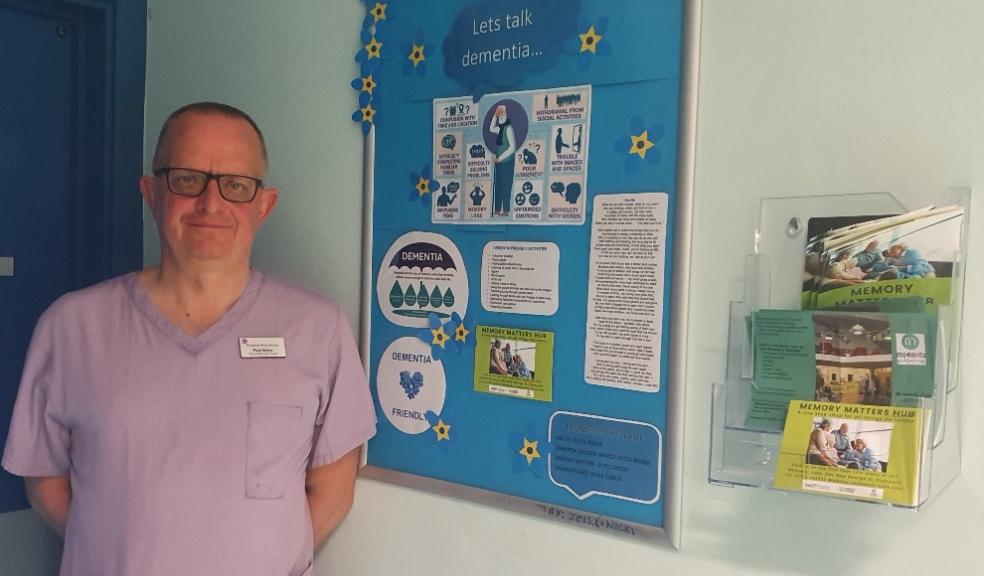 Popular hospital appoints dementia leads
Popular hospital Practice Plus Group Hospital Plymouth has appointed two dementia leads from among its team to further strengthen its offering to patients with dementia.
The two leads are Paul Soley, Physiotherapy Manager, and Nicola Cornish (job title). Their role will see them ensuring that patients with dementia are receiving care tailored to their needs, that dementia-friendly facilities within the hospital (including a specially-designed dementia room on the ward) are maintained, that innovations relating to dementia care are assessed and adopted, and that colleagues are aware of the latest thinking in caring for patients with dementia.
Margaret Mahoney, Head of Nursing and Clinical Services at Practice Plus Group Hospital, commented: "We are delighted that Nicola and Paul have taken on these new roles. We have a good reputation for caring for patients with dementia, and with two team members dedicated to the area we are confident that we will continue to provide a level of care to those with dementia which is appropriate to their needs."
Ian Sherriff BEM, Academic Partnership Lead for Dementia at the University of Plymouth, Chair of the Prime Minister's Rural Dementia Friendly Task and Finish Group and member of Prime Minister's Dementia Champion Group, added: "The team at Practice Plus Group Hospital Plymouth who are working with people living with dementia and their families are driving forward change and support to the most vulnerable and isolated individuals in their communities. I will finish with a quote which I think sums up all the hard work, energy and commitment that this team have focused on during the pandemic: 'Never doubt that a small, group of thoughtful, committed people can change the world. Indeed, it is the only thing that ever has.'"
In the latest available results for the national audit system Patient-Led Assessment of the Clinical Environment (PLACE) the hospital scored an impressive 93.9% for its dementia provision, and 97.14% for disabled provision.
The hospital is the first its kind to have received a rating of 'Outstanding' from the Care Quality Commission (CQC).
A range of major and minor surgery in orthopaedics, general surgery (hernia repair and gall bladder removal) cataracts and endoscopy are available at Practice Plus Group Hospital Plymouth, delivered in a COVID-secure clinical environment.
www.plymouthpeninsulahospital@practiceplusgroup.co.uk