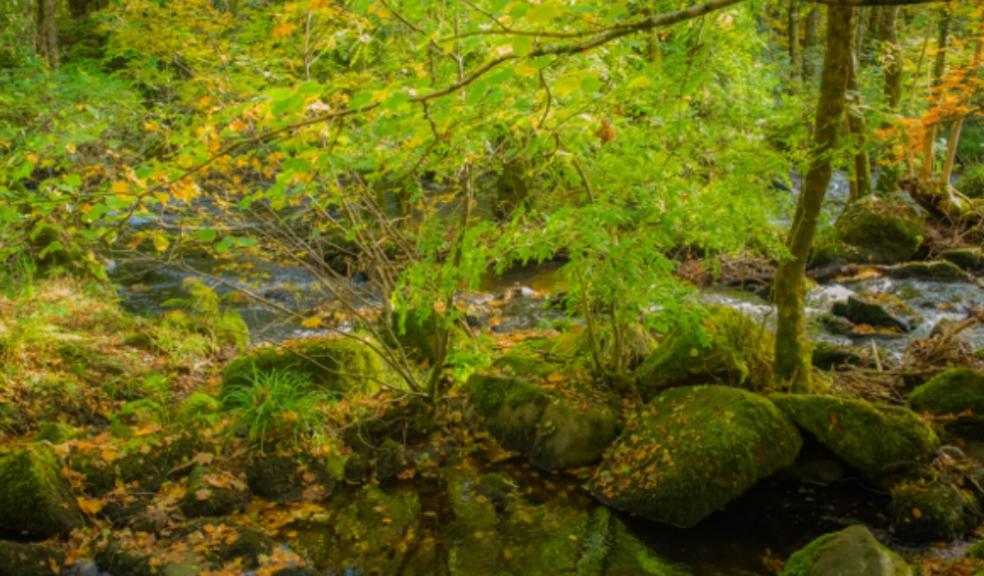 Health professionals begin "green prescribing trial" at Devon wood
Visiting woodland could be just what the doctor ordered as phase two of a unique "green social prescribing trial for young people" begins
Health professionals have been getting out to a Devon woodland in a unique trial to streamline how GPs refer mental health patients to nature for recovery.
During a standard ten-minute consultation earlier this week, a local GP was for the first time able to prescribe someone directly onto Resilient Young Minds, a nature-based wellbeing programme in Fingle Woods.
The ability to write a prescription for nature within a mainstream healthcare setting is the start of something very exciting and transformative.
This month, health professionals have been visiting Fingle to take part in a series of nature-based activities. The aim of the taster sessions has been to give them first-hand experience of the programme so they can identify who would benefit most from the sessions and explain and advocate its benefits. 
This is phase two of a pilot project led by Eleanor Lewis, the Woodland Trust's Community Engagement Officer at Fingle and Dr Lucy Loveday, a Devon GP and experienced medical educationalist, which began on Dartmoor in 2018.
Eleanor Lewis said: "The ways in which nature can benefit both our physical and mental health are increasingly well known. Fingle is a beautiful woodland and just a quick visit can make you feel so much better. At the heart of our project is a desire to make green space and nature accessible for everyone, particularly disadvantaged young people, and see how this 'feel good' factor can be experienced by those who need it the most."
Dr Lucy Loveday said: "This programme aims to support individuals and communities wellbeing, and to faciliate them to develop a healthy relationship with the natural environment, so that they feel empowered to protect it, whilst simultaneously developing an understanding and appreciation, that we are not separate from nature; we are nature.
"The combined evidence suggests that spending time outdoors isn't just a luxury or a leisure activity – it is an innate human need."
The first phase of the pilot project saw 13 people aged 16 – 25 years of age, who were identified as experiencing social isolation and mental health issues, take part in a woodland based activity one day a week for four weeks. During this time they took part in everything from fire lighting and nature-based art to guided meditation and an introduction to mindfulness and relaxation techniques.
Two thirds of the participants (who had lived in or near Exeter for an average of 11 years) had never visited Dartmoor or Fingle Woods before engaging with the programme.
One participant reflected, 18 months after participating in the pilot, that "when I stood in that peaceful place, listening to the birds, I felt everything just lift off me. I'd been down a bad path after losing my parents and it was all going downhill. But the act of walking into the forest boosts your confidence. For me it has opened up a new perspective."
The social prescribers' visit starts phase two of the project and seeks to tests the referral process, that enables GPs and social prescribers to identify those young people who will most benefit from this and refer them onto the project.
From June onwards the young people prescribed onto the programme will get to take part in five sessions all with a different theme, with wellbeing and resilience being at the core of the activities.
*If you are 18 – 35, live in North Dartmoor (in or near Moretonhamptead, Chagford, Okehampton or Black Torrington) and are feeling lonely, isolated, stressed, anxious or depressed, contact your GP or link worker to join Resilient Young Minds.
This activity has been made possible through the 'Bringing Fingle Woods Back to Life' Project funded by the National Lottery Heritage Fund, which sees the Woodland Trust and National Trust working together in partnership as we restore and manage this ancient woodland for wildlife and people.