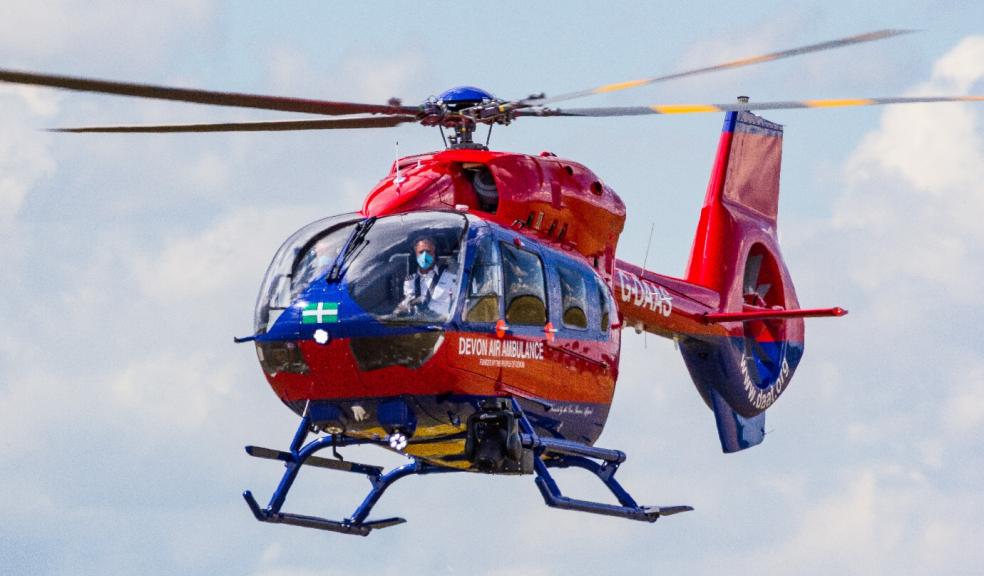 Devon Air Ambulance proud to remain independent
A parliamentary debate was held recently to discuss a petition presented to Government for air ambulances across the UK to be centrally funded. However, Devon Air Ambulance (DAA) is extremely proud of its independence and wants to remain that way.

In recent years our local air ambulance charity has worked incredibly hard to become clinically independent and now operates a fleet of 2 aircraft and 2 rapid response Critical Care Cars, carefully tailoring an emergency medical service for the people they serve in Devon and the Southwest.

The charity's independence allows its highly-skilled clinical staff to enhance the service's capabilities. The team receives additional, specialist training, which enables them to deliver an increased range of clinical interventions and procedures as well as prescribing.

Devon Air Ambulance CEO, Helena Holt explains: "We do appreciate the rationale behind calls for centralised funding of air ambulances. Whilst grants for one off expenditure on items like the critical care cars have been a tremendous help, government funding of our day to day running costs would inevitably come with many strings attached that would stifle our ability to determine how best to deliver and develop our service for our local community. We have seen the impact of austerity measures implemented across all parts of the public sector. At the same time, thanks to our independence and local support, DAA has been able to invest in both improving and expanding our service in many important ways."

Such improvements include the addition of an Airbus H145 aircraft with a bespoke interior layout and state of the art technology on board; introducing a Patient Support service, provided by three Patient Liaison Clinicians, and increasing operating hours into the early hours of the morning, which saves more lives.

Devon Air Ambulance is funded by and provided for the people of Devon, and driven by a set of specific needs, such as the unique demographics, geography and terrain of the county. Thanks to the many supporters and donors that give generously their time, money and expertise to the charity, long-term investment and strategic planning can continue, and the charity can safeguard its service into the future.