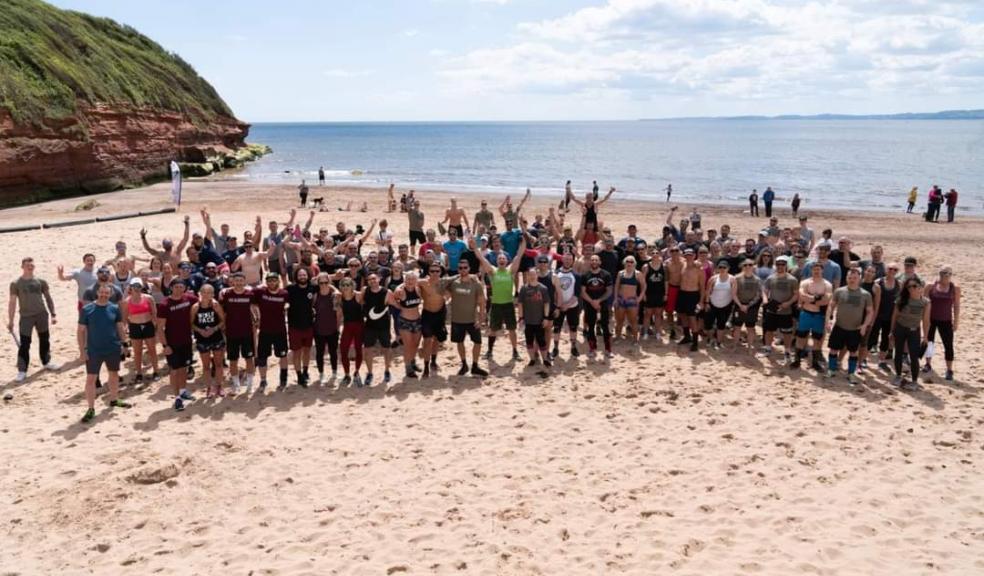 Builders merchant encouraging businesses to support Exmouth mental health organisation
The Exmouth branch of RGB Building Supplies is delighted to support local organisation RV.ONE's fundraising efforts and is calling on other local businesses to do the same.
RV.ONE is a new organisation that provides free mental health rehabilitation through functional fitness, creativity and adventure. It currently has two teams – one all-male and one all-female – who are training to take on The National Three Peaks Challenge as a fundraising effort to help RV.ONE support those in the community.
The challenge will see the teams climb the highest mountains in England, Wales and Scotland within a 24-hour period. The organisation is calling out to businesses in the area to donate £100 to help with fundraising. RGB Exmouth has donated and is urging other companies in the area to pledge if they can.
Exmouth resident and Royal Marine Tom Merriman founded RV.ONE after he began to struggle with his mental health following a distressing incident during a training exercise. Studies have shown that being active has a positive impact on mental health and the organisation enables people to meet, socialise, be active and support each other for free.
Luke Kelsall from RV.ONE commented:
"I lived with my mental health injury for 14 years before a change in lifestyle gave me the encouragement to speak out to someone. Tom was the first person I spoke to and, although we had never met before, he took the time to listen and for that I will always be truly grateful.
"There is a lot of stigma, especially for males, around not being able to speak out about their mental health and I am living proof of this. RV.ONE aims to challenge this stigma by creating much needed opportunities for mental health support and rehabilitation within the community. The passion we have to help our local community is overwhelming. 
"Thank you to RGB Building Supplies for its donation and its encouragement to other business to help; it's very much appreciated."
David Wright, Branch Manager at RGB Exmouth, added:
"It is highly likely that we all know someone who has struggled with their mental health, and it is likely that a friend or family member may need support in the future. We're delighted to help a local organisation who is doing something for local people and if other companies in the area are also able to donate, we are encouraging them to do so."
Further information about RV.One can be found on its website - https://rvone.co.uk/.  Donations to RV.ONE's Three Peak Challenge can be made by visiting its Go Fund Me page - https://gofund.me/5ced03a2.