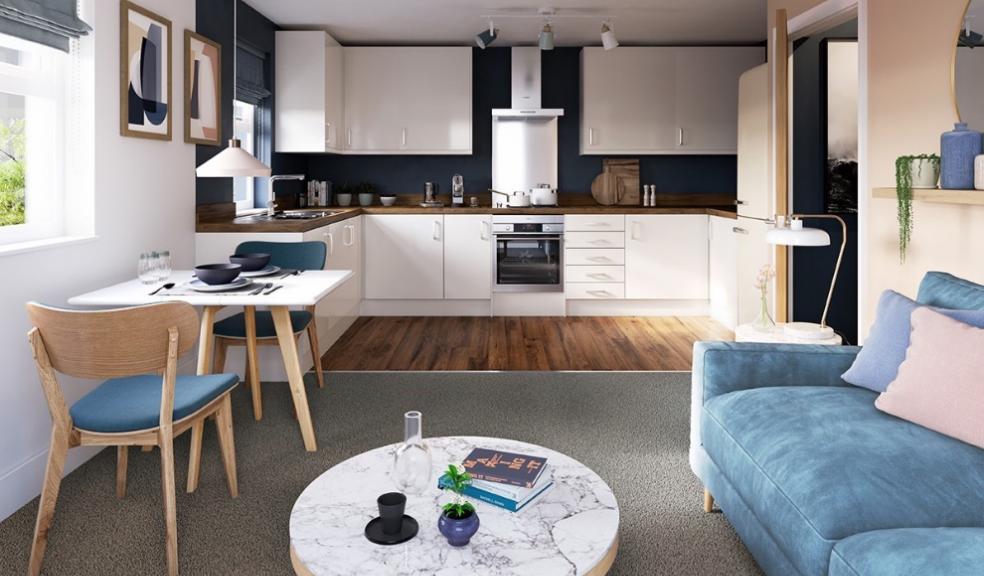 South West sees growing number of house hunters
Hayne Farm by Sovereign, a Shared Ownership development in Honiton. Priced from £56,000 for a 40%v share. Available on Share to Buy.The South West of England has seen higher numbers of hopeful first time buyers searching for a property in 2020, according to new figures from property portal Share to Buy. Despite a period of economic uncertainty, Share to Buy have recorded a 54% increase in the number of new registrants between June and October 2020, highlighting a growing demand for affordable home ownership schemes in the region.
While the property market usually experiences a seasonal dip in enquiries during the summer months, Share to Buy saw record demand from June to September 2020, with property enquiries across the country an impressive 101% higher than they were over the same period in 2019.
Offering local first time buyers a 'one stop shop' for home ownership, the Share to Buy website features listings of homes in the area, as well as a wealth of resources and local guides. Listings include homes available through Help to Buy, as well as Shared Ownership, a part-buy part-rent scheme that allows those who do not currently own a home to buy a proportion of a property, paying subsidised rent on the unowned share.
Nick Lieb, Head of Operations for Share to Buy, comments, "Alternative home ownership products, such as Shared Ownership and Help to Buy, are typically less well-known outside of the UK's major cities, so we are delighted to see levels of potential purchasers across South West England growing, especially as more first time buyers discover and want to learn about the schemes. As we all spent more time at home than ever before in 2020, there's never been a more pertinent time for people to explore the options available to them and try and take their first step on the property ladder. We hope budding buyers across the region continue to discover Share to Buy and the properties we list, and realise that home ownership may be closer than they think."
In addition to listing properties, Share to Buy offer a plethora of impartial advice and information; resources available on the website range from a mortgage calculator, which gives house hunters an indication of what their monthly costs could be, to how-to guides and jargon-busting explainer videos.