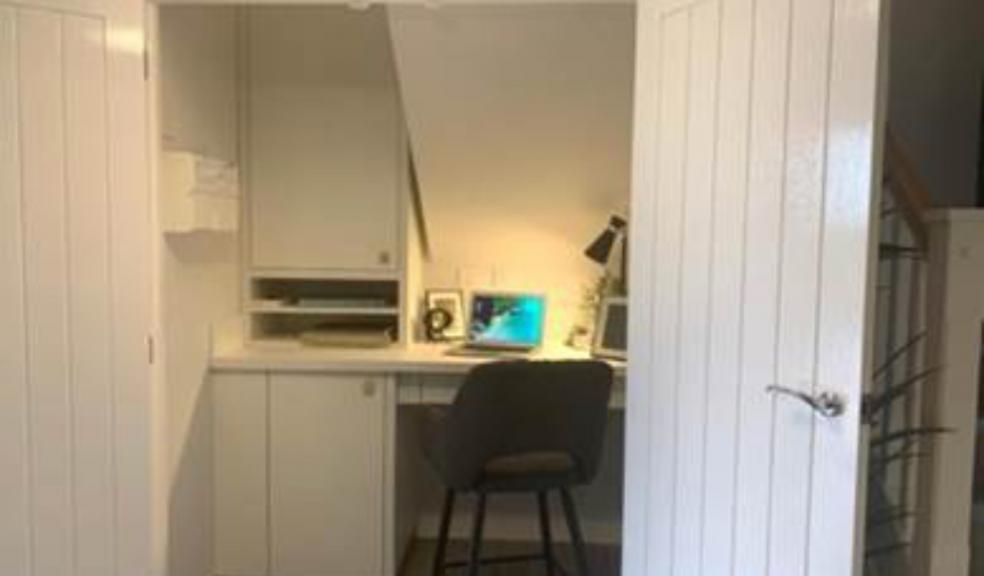 Demand for home offices fuelling house moves
Working from home is set to be a lasting legacy of the Covid-pandemic, driving a demand from house hunters for space to set up a home office.
That's according to national housebuilder, Bloor Homes, who report that enquiries from people planning to buy a home that's geared up for home working have skyrocketed in recent weeks.
Sara Parker, Sales Director at Bloor Homes South West, said: "It appears more people are buying homes with a view to not going back to the office. Data from Rightmove shows searches for three- and four-bedroom homes have gone up significantly, with buyers willing to travel further a few times a week to commute to the office, if necessary.
"Across our developments in the South West, buyers have been asking about the space available in our homes to set aside as a dedicated place for work. Many of our properties already offer a study, but in some of our homes we are adjusting the space to create a home office in what would have been the separate utility room. We wanted to respond to this change in demand from our buyers and show how space in our homes can be used in different ways to suit the needs of the homeowners.
"Working with Blocc Interiors, we transformed the utility room to create a functional and quirky home office. We have fitted a desk, filing cabinet and cupboard into the utility space, providing a smart area to work from home. And at the end of the day, the door can simply be closed, signalling the end of the working day. This adaptation was undertaken on a four-bedroom detached family home, The Hallam, at our Acorns development in Melksham. The response from visitors to this change in layout has been extremely positive. 
"We pride ourselves on listening to what our customers want and understanding how they use the space in their homes. This has changed markedly since lockdown, with home offices elevated up the wish list. Buyers are also demanding fast internet speeds to facilitate working from home."
Sara continues: "A home office helps to maintain the boundary between work and life, providing a dedicated space away from family life for work, but with a door that can be shut at 5.30pm, signalling the end of the working day."
Recent research from the Institute of Directors (IoD) shows home working in some format is here to stay, with more than 74% of firms surveyed confirming they plan to maintain the increase in home working. And with 9 in 10 workers who have worked from home during lockdown saying they would like to continue in some form, according to an academic study by Cardiff and Southampton Universities, having a home with an appropriate dedicated home office is set to be expected by home buyers.
Sara said: "This new hybrid approach of mixing office and home working is giving house hunters more flexibility to choose where they want to live. And many are looking to venture away from urban areas to more rural settings, with better outdoor space.
"We have certainly seen this across our sites in the South West, with buyers attracted to the more rural locations and homes offering larger gardens. We have a range of homes to suit everyone, from first-time buyers and young professionals to families and those looking to downsize. Buyers purchasing before 31 March 2021 can take advantage of the current stamp duty holiday."
To find out more about Bloor Homes' developments across the South West, please visit www.bloorhomes/southwest