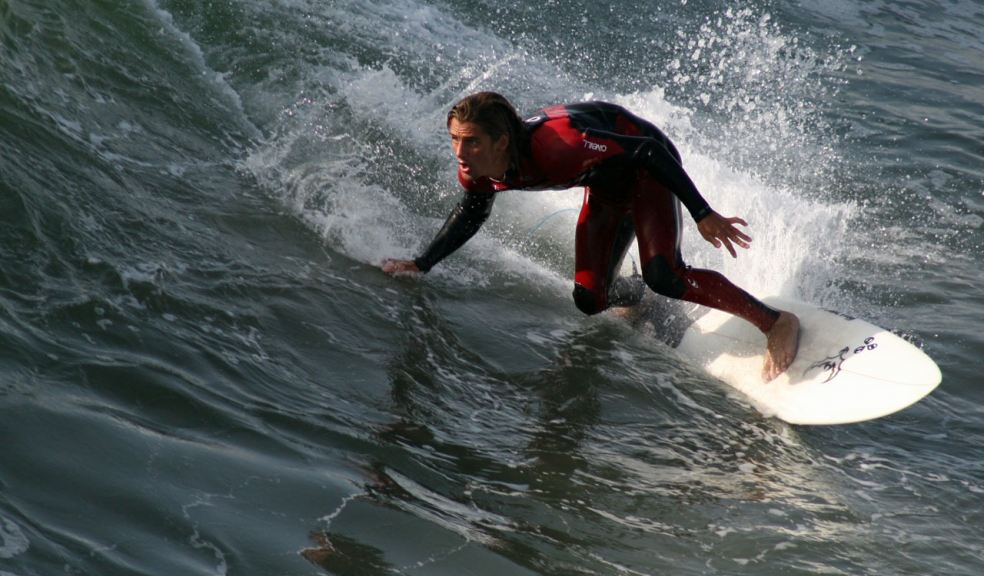 New Data Reveals Devon As One Of The Top 10 Places For a Sporty Staycation
With gym closures, working from home, and limits on outdoor time over the last year, it's no wonder people are eager to get on a sporty getaway and shun the sedentary lifestyle.
New data sourced by Sweetcombe Cottage Holidays has found the top places across the UK for a sporty staycation. Looking at everything from the amount of cycle routes, beaches to surf on, and rivers to raft on, they've created an ultimate ranking of the sportiest places to visit and Devon is one of the top ten.
Devon's vast and expansive coastlines means that it's no surprise that this outdoor haven made the list. Coming out in 7th place, this surfers paradise rightfully takes its spot as one of the top 10 places for a sporty staycation.
1. Hampshire
Located in the South-East of England, Hampshire's plentiful and diverse sport activities makes this place the top spot for a sporty staycation. Whether that involves taking a hike at the New Forest National Park, which flaunts 140 miles of tracks and footpaths, or horse ride over the rolling fields at the South Downs National Park, which ever sport you choose, Hampshire has it covered.
2. Surrey
Surrey, a leafy paradise in the South-East of England, rightfully takes second place. Providing expansive land and beautiful scenery, Surrey is a gateway for sporting adventures. Whether that's finding clarity and precision on one of the county's many golf courses or enjoying freedom as you cycle along the uplifting Surrey Hills.
3. Greater Manchester
Greater Manchester comes out at third place in the top sporty staycations' destinations and with the city of Manchester packed with running and cycling tours, its no wonder why. With its expansive moorland and woodland parks in an around Manchester's surrounding areas, activities from tennis, climbing, horse-riding are certainly not in short supply.
4. Kent
With some of the UK's favourite beaches, Kent provides lots of amazing opportunities to surf, dive and paddle board. Kent is also home to the iconic White Cliffs of Dover, offering the chance to feel energised and inspired as you hike.
5. North Yorkshire
Known as England's largest county, North Yorkshire is packed with adventure and sporting activities. With 40% of the area covered in national parks, this place is a green oasis, perfect for outdoor sports. Hike in this area, with its bountiful moorland and feel inspired and refreshed against the beautiful landscape.
6. London
Home to six premier league football clubs and hosts of the 2012 Olympics, London is the capital of sporting fun. Take a trip to the Olympic Village and swim, dive and cycle, like a world champion, or canoe down the quieter parts of the River Thames to soak up the city from the famous waters.
7. Devon
Devon is known for being both a costal and rural retreat in one, meaning its little surprise that the county made the list. With two beautifully diverse coasts, hotspots for surfers, divers, paddleboarders, and its expansive inner green land, this destination is packed with sporty fun at every inch.
8. Cumbria
Taking 8th position is the beautiful Cumbria, located in the North-West of England. Renowned for its dramatic and awe-inspiring landscape, Cumbria is a walker's paradise. Feel fearless hiking up Scafell Pike, the largest mountain in Cumbria, or find peace and balance with some stand up paddle boarding across Crummock Water.
9. West Yorkshire
West Yorkshire, home to four major national rugby clubs, earns its place as one of the top 10 places for a sporty staycation. With plenty of places to golf and climb, scenic routes to walk, run and bike, West Yorkshire promises sporting fun wherever you choose to stay.
10. Somerset 
Home to the famous Cheddar Gorge walk, Somerset twines adventure and tranquillity. With lots of beaches and adventure parks offering tree climbing, canoeing, coasteering, amongst breath taking landscapes, find exhilaration and peace here.