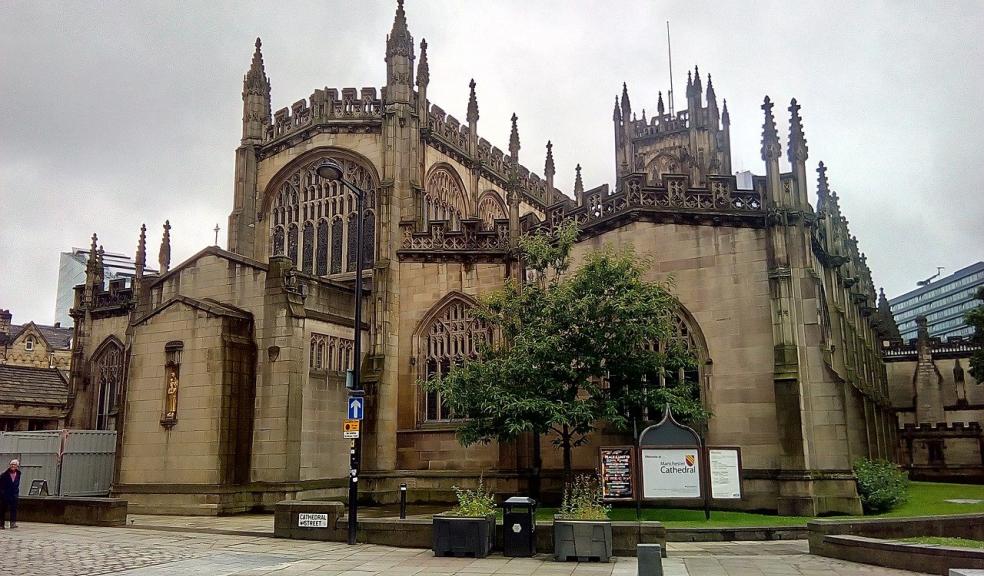 Manchester Guide 2021: Top 10 Tours and Activities
Manchester is the hub for some excellent food, party, and nightlife, and it also has gorgeous places to visit. Theatres, exhibitions, art shows, musicals, plays - you name it, Manchester has it all, with a healthy dose of history and culture thrown in for good measure. Manchester is the commercial capital of Lancashire and is celebrated for its music, arts, and excellent higher education.
If you're planning to visit Manchester shortly, you should check the status of flights, visas, and any other legal documentation you may need. International travellers may also need to use further precaution. Ideally, you should get advice from immigration solicitors based in Manchester since that will be your destination.
Let's look at the top 10 tours and activities in Manchester in 2021.
Northern Quarter
The Northern Quarter is packed with bars, shops, and galleries and is located between Piccadilly Station and the High Street.
What's so great? It has excellent architectural styles with record labels and fashion designers' retail outlets, Victorian pubs, beer gardens, and the Whitworth Art Gallery, and Manchester Art Gallery. You should also take a walk to see the fabulous street art.
Manchester International Festival
The Manchester International Festival is spread out over 18-days and plays host to the premieres of some of the world's best movies and music. This festival happens once every 2 years, and we're lucky to have it this year!
What's so great? The 2021 Manchester International Festival has a great list - Patti Smith, Argentinian artist Marta Minujin (doing the opening ceremony), Cephas Williams, and several more. This year the festival will be from 1st – 18th July 2021.
Ancoats
Ancoats is where you go to binge on fantastic food all day long. Known as the 'cool' part of Manchester, Ancoats is the foodie hotspot.
What's so great? You can do a restaurant tour and binge at some of the best Italian places for pizzas and pasta, eat your way through independent bakeries, and never-ending croissants, muffins, cruffins, and fish and chips. You should also not miss out on Mana, the first Michelin starred restaurant in Manchester since 1977.
Imperial War Museum North
The Imperial War Museum North is a haven for people fascinated with history. Since 2002, this museum has been a significant attraction for its vast collection of fighter crafts and vehicles.
What's so great? Excellent audio-visual presentations with lifelike exhibits showcase the rich history of the UK. There are static (still or stationary) displays of handheld weaponry, aircraft, artillery, and tanks.
Manchester Cathedral
The Manchester Cathedral is a masterpiece built in the 1400s. It was a church till it got cathedral status in 1847.
What's so great? The Chapel of St. John and the little Chapel are wondrous with gorgeous murals and a wooden screen from the 1440s. The octagonal chapterhouse (1465) also has murals with Jesus Christ in modern clothes.
National Football Museum
The National Football Museum is the best place in the UK to pay homage to the passion of football.
What's so great? It is a shrine to historic trophies, statistics, clothing, and memorabilia. It also has some collector's items like the first-ever rulebook. Short movies with football history, hands-on displays, and plenty of football entertainment are what you can expect.
Craft Beer Tours
Manchester is known for some of the best craft beer in the UK. You should head out to check micro-breweries that make some of the finest craft beer.
What's so great? Speciality bars like Piccadilly Tap, Port Street Beer House, and Beermoth are within walking distance from Piccadilly Gardens. Local breweries like Seven Bro7her's Bar, Marble Arch Pub, Alphabet, and Cloudwater Brew Co. have many offers.
Chetham's Library
What started out as Chetham's hospital in 1422 is now Chetham's Library – the oldest public library in the UK.
What's so great? Home to more than 100,000 books, Chetham's Library has been in use since 1653, with more than half their books printed before the 1850s. What makes it even better are the medieval texts and guided tours.
Manchester Art Gallery
Home to one of the largest art collections (after London), the Manchester Art Gallery is a veritable treasure of art and culture.
What's so great? Pieces from Rodin, Jacob Epstein, Henry Moore, Gauguin, Monet, and Manet, and Maillol grace its halls. There are also well-known art pieces from British artists like Constable, Turner, and Stubbs.
Heaton Park
Spanning 600 acres, Heaton Park is one of the largest municipal-maintained parks in the EU.
What's so great? Built in 1772, it has an 18-hole golf course, mini putt, tennis courts, and a driving range. It also has an animal farm, boating lake, and observatory.