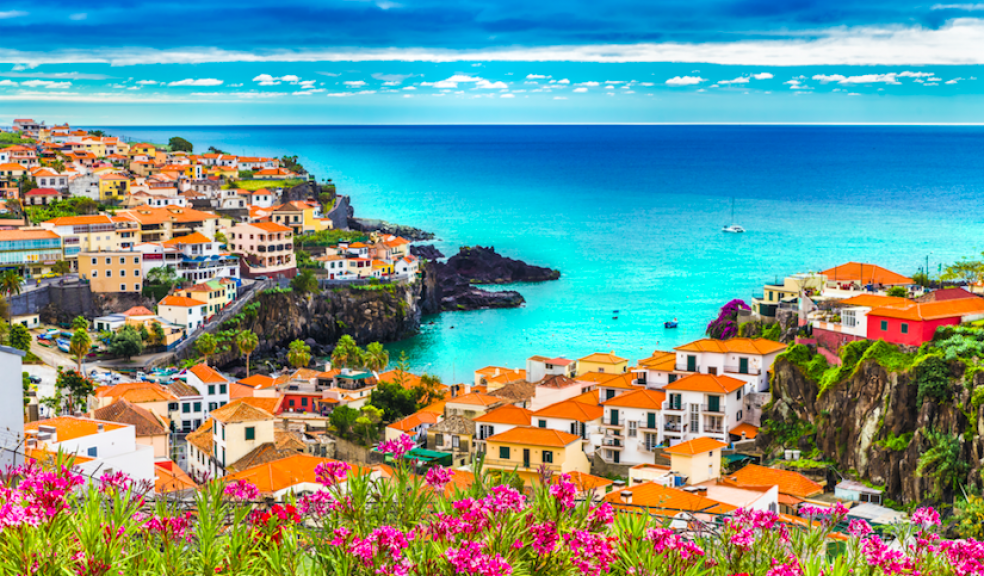 Madeira: Funchal and Islands experience break to launch from Exeter Airport
An exciting opportunity to experience the island paradise of Madeira is being offered to holidaymakers flying from Exeter Airport.
Super Break has announced the launch of a brand-new route to the region, on a break that includes Madeira: Funchal and the Islands.
The new chartered service by Super Break will offer a direct flight from Exeter Airport to Madeira, helping more people access the popular Portuguese island destination than ever before.
This is the third chartered flight service to launch from Exeter Airport by Super Break, following the success of its annual Northern Iceland programme that was first made available in late 2017, alongside Seville breaks in early 2018.
Offering the very best in flexible travel experiences, these unmissable breaks include a full-day escorted Panoramic Island Tour, covering the East and West of the Island, along with a 24-Hour Hop-On, Hop-Off Funchal City Sightseeing Bus Tour.
Starting from just £799 per person, and bookable today with a deposit of only £49, the break will depart in November 2018 – a great time to see the Atlantic island paradise, where spectacular panoramic views meet lush greenery.
All breaks include:
7 nights' accommodation in a 4* or above hotel, including breakfast
Return flight from Exeter airport with convenient flight times and 20kgs hold luggage included
Transfers to and from Funchal airport
Two included experiences - Panoramic Island Tour and Funchal City sightseeing tour.
Plus, as a special promotional offer, customers who book before the end of June will also receive:
Free Executive Lounge access at Exeter Airport and Fast Track Passes for the first 25 bookers
Free half-day escorted tour for all guests to the heart of the island, taking in the magnificent views from the mountains above Funchal before visiting Nuns Valley and Monte village, worth £25 per person
Plus, the first 20 bookers will be entered into a lucky dip to win a fantastic extra experience; including mountain expeditions, dolphin watching, traditional dinner for two, Jeep adventure tour, additional walking tours and much more!
Matt Roach, managing director at Exeter Airport, said: "This exciting break from Super Break will connect Exeter Airport with Madeira directly and allow the opportunity for customers to fully immerse themselves in the culture that this lovely Portuguese island holds.
"We're already looking forward to being a part of this break – I'm sure it will be well received by holidaymakers across the region."
Katherine Scott from Super Break added: "At Super Break we take pride in providing travel experiences out of the ordinary, and these new breaks mean that customers can go straight from Exeter Airport to the island of Madeira.
"We've also made sure there are plenty of experiences included in the price so that our customers can get the most out of their tailored trip. The traditions, cuisine and culture of this beautiful region really does mean holidaymakers can have it all."
Madeira: Funchal & Island Experience – from £799 per person
(Flight + Hotel + Panoramic Island Tour + Funchal City Sightseeing Tour + Heart of Madeira Tour + Free Executive Lounge Access)
Price based on seven nights' accommodation at the 4* Hotel Raga, including full-day escorted Madeira Panoramic Island Highlights Tour, 24-Hour Hop-On, Hop-Off Funchal City Sightseeing
Bus Tour and half-day escorted Heart of Madeira Tour, 20kg of luggage, 5kg hand luggage, airport transfers and return flights from Exeter Airport. Valid for departure on 9th November 2018 (five other regional airports also available). If booked between 1st to 30th June, receive free Executive Lounge access including comfortable seating and a choice of complimentary drinks and snacks as well as Fast Track entry for airport security.
Customers can also customize their breaks with a range of additional extras, including extra legroom flight seating, half-board and sea-view room upgrades and additional excursions such as Levada walks, dolphin-watching cruises and walking tours of Funchal.
To book, visit the Super Break website or call 0800 042 0288.
Sponsored Editorial