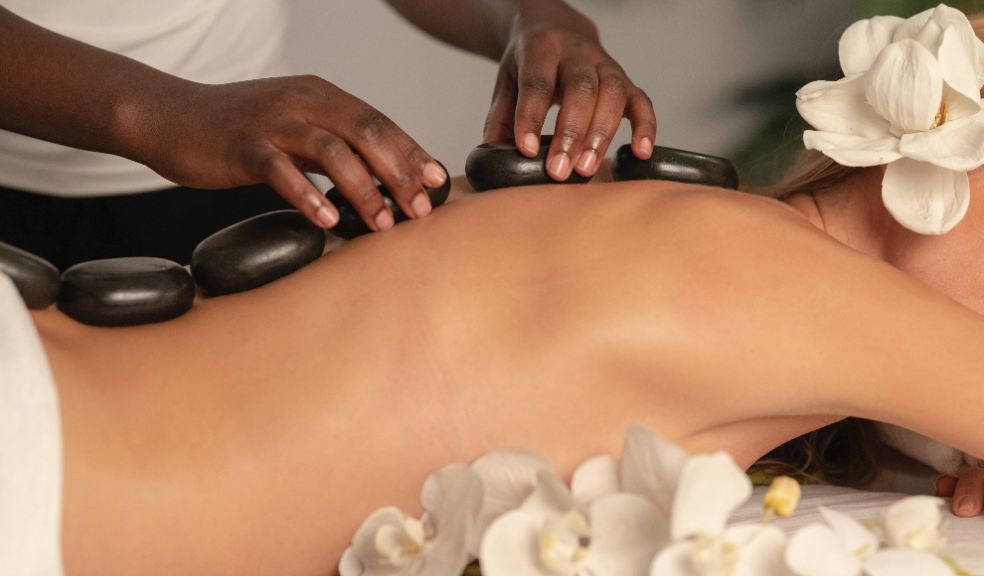 Independent spa beats big chains as most Googled in UK
A spa in Berkshire has beaten big chains like Champneys and Bannatyne as the most searched for spa retreat in the UK.
The research, conducted by price comparison website Find A Cheap Flight, found that Nirvana Spa was searched for nearly twice as many times in a month than the Bannatyne Spa chain, and nearly three-and-a-half times more than Champneys.
The Nirvana Spa in Wokingham, Berkshire, was opened in 1988, and offers everything you would expect, such as massage and facials, as well as massages for mums-to-be and wellness treatments for cancer patients. But what gives Nirvana the edge over other spas are its therapy flotation pools, filled with Dead Sea salt water.
TripAdvisor reviews include comments from customers like "Heaven on earth" and "The best", so its glowing reputation could be the reason why the spa is searched for so many times in a month.
The second most searched for spa brand in the UK belongs to Duncan Bannatyne, of 'Dragon's Den' fame.
With more than 70 health clubs up and down the country, the Bannatyne brand is best associated with gyms, however 40 of these now also include spas.
Spa guests can relax in saunas, steam rooms and spa pools, and choose from a huge range of treatments including full-body scrubs, Swedish back, neck and shoulder massages, facials, manicures and pedicures.
Carden Park Spa in Cheshire may not be as well known as the Bannatyne chain, but it was still the third most searched for spa resort – receiving just 2,700 fewer searches than Bannatyne.
As well as offering a wide variety of facials and massages, pregnancy treatments and beauty experiences like hair removal, skin therapy and lash lifting and tinting, guests can stay overnight in a luxury suite, as the award-winning spa is part of the Carden Park hotel.
The Carden Park estate is also a popular wedding venue, so it makes sense that the spa offers bridal makeup packages for wedding parties too.
Two other independent spas – Ribby Hall and Titanic – also came in the top five most popular spa retreats in the UK. Both were searched for 12,100 times in one month, however, if either of them has piqued your interest enough to plan a trip, you'll have to travel a fair way, as Ribbey Hall is in Lancashire and Titanic is in Yorkshire.
It could be well worth it though, with the four-star Ribby Hall winning Good Spa Guide's Best UK Day Spa awards in 2019 and Titanic being the UK's first eco spa.
On a trip to Ribby Hall spa hotel, you can enjoy all the usual treatments, including facials, exfoliating wraps and massages, but they offer alternative therapies like yoga, meditation, physiotherapy and personal training too.
As pioneers of sustainability within the health and wellness industry, the Titanic Spa places equal emphasis on the well-being of both its guests and the environment.
It offers luxurious treatments such as body wraps and scrubs, as well as alternative therapies like reiki, and it's got a mud chamber that can accommodate up to four people.
Flying the flag for the independents again, are the Lifehouse, Rudding Park and Woodland spas, all of which were searched for 9,900 times in an average month, according to the research.
The Lifehouse Spa and Hotel in Essex has an extensive range of therapies, from hot stone massage, hydrating facials and touch therapy, to reflexology, menopause treatments and Indian head massage.
Guests can also have access to the spa's private pool.
Luxurious hotel Rudding Park, near Leeds, boasts a rooftop spa that provides an array of hydrotherapy and thermal experiences. Its 'Escape Zone' is a peaceful space in which guests can have treatments such as detox massages, electrical facials and chakra treatments that are suitable for people living with cancer.
It's also got hair and nail studios for those wanting to glam up as part of their pamper session.
Nestled within 100 acres of beautiful Lancashire countryside, The Woodland Spa oozes peace and tranquillity.
As well as offering all the typical relaxing treatments – massage, facials, exfoliation and wraps – guests can have manicures, pedicures, lash and brow tints and waxing too.
Champneys is probably the biggest name in health and wellness, so it's hardly surprising it gets searched so many times.
The brand was established in 1925, but it didn't come to the fore until 2001, when Stephen Purdew and his mother, Dorothy, took over.
Today the iconic chain owns four health spa resorts, a hotel and six city spas across the UK – from Champneys Springs in Leicestershire to Tunbridge Wells in Kent – and its products are stocked in high street shops and department stores, such as Boots.
The resort's celebrity visitors have included Princess Diana, Dames Judi Dench and Helen Mirren, Brad Pitt and Daniel Craig, with guests being able to choose from a range of traditional and alternative treatments.
It hasn't been a walk in the park for the Purdew family, though. In the past, the health spa received criticism from the press, following a number of TV documentaries that didn't show the resort in the best light.
However, the company now spends £10m per year on maintaining brand standards – and it seems to be working. Being one of the top 10 most searched for spa brands in the UK is proof that the chain is still going strong.
Burnside Hotel and Spa was searched for the same number of times as Champneys despite being much less well-known.
Situated in the heart of the Lake District, Burnside Hotel and Spa – which is now known as The Lakes Hotel and Spa – specialises in Elemis products, as most of the spas on this list do.
But in addition to Elemis treatments, such as deep tissue and pregnancy massages, there are some more unusual things on offer too. These include Indian head massage and lava shell treatments, whereby ethically sourced tiger clamshells are worked over the palms, arms, legs, feet, shoulders and back to release tension and ease knots.
What are the 10 most popular spa retreats in the UK?
According to recent research, the top 10 most Googled spa retreats in the UK are:
| | | |
| --- | --- | --- |
| Rank | Keyword | Monthly searches |
| 1 | Nirvana Spa | 27,100 |
| 2 | Bannatyne Spa | 14,800 |
| 3 | Carden Park Spa | 12,100 |
| 4 | Ribby Hall Spa | 12,100 |
| 5 | Titanic Spa | 12,100 |
| 6 | Lifehouse Spa | 9,900 |
| 7 | Rudding Park Spa | 9,900 |
| 8 | Woodland Spa | 9,900 |
| 9 | Burnside Hotel and Spa | 8,100 |
| 10 | Champney's Spa | 8,100 |
Where to go on your next spa break
If you're in the mood for a relaxing pamper day, the closest spa to Devon on this list is Bannatyne's Charlton House in Somerset. But it's still more than an hour's drive away.
Instead of rushing to get there and back in one day, it might be better to make a weekend of it and go further afield to one of the spa hotels, so you can stay overnight. After all, the whole point of a spa retreat is to take things easy. Not only will you be really making the most of this special treat, but you'll also have the opportunity to explore the local areas and sights.
However, if you would prefer to relax and unwind closer to home, there's Salcombe Harbour Hotel and Spa in South Devon. Here you can choose from a range of massages, facials, body wraps and scrubs, as well as enjoying the spa's hydrotherapy pool, sauna and steam room.
A less searched for spa like this one, could, in fact, prove to be more tranquil, as it's likely to be less busy, making it the ideal place to escape and hide away from the rest of the world – which is exactly what you might want from a spa break.
Book your visit to one of the top three most popular spa retreats in the UK: