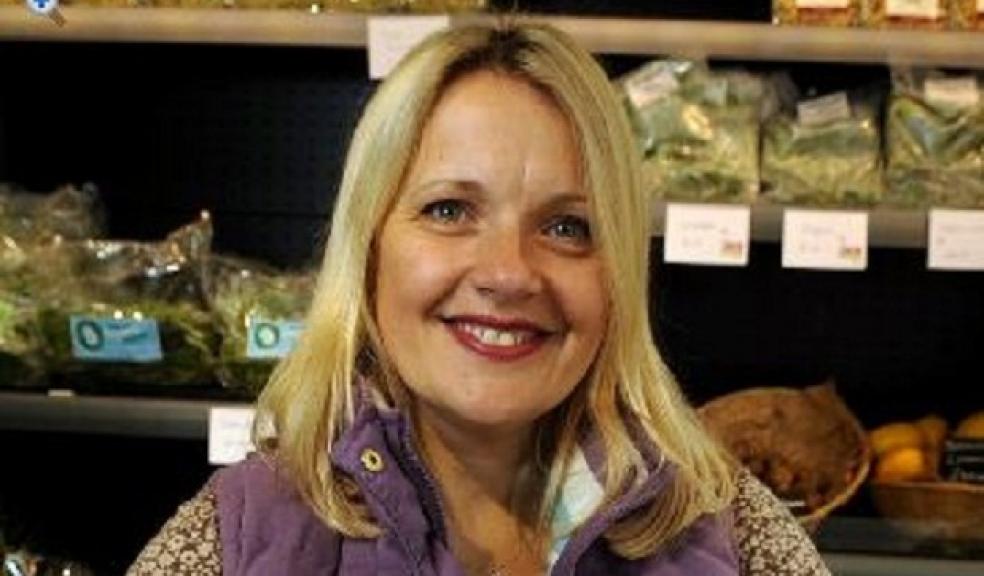 New health screening company detects early stages of breast cancer
Local woman, Catherine Fraser has become the first client of new Exeter business Thermalogica to be diagnosed with breast cancer following abnormalities revealed on her Thermal Imaging scans. Thermalogica launched earlier this year, and provides a ground-breaking health screening service to clients at various venues across the South West. Exeter-based business partners Terri Bainbridge and Lisa Portman offer revolutionary Digital Infrared Thermal Imaging (DITI) which detects heat to measure the physiological activity in the body using a sophisticated camera to create a map or thermal fingerprint of the infrared patterns within the body.
Still relatively new to the UK, Thermal Imaging is widely established throughout America and some parts of Europe and is supported by 30 years of research and over 8000 published medical studies. Thermal Imaging is used as an aid for diagnosis and prognosis for various health issues including strokes, heart disease and cancers. The thermal scans also provide an insight for people who have incurred injuries and wish to monitor their rehabilitation. This non-invasive procedure is painless and emits no radiation therefore it is safe for use on children. Images are taken by Terri and Lisa; both fully trained clinical thermographers before being sent via a secured server to a professional group of physicians trained in the protocols of reading thermal images. A full medical report is then produced by the dedicated team of doctors who are registered Thermologists. The images are archived in a secure data base and future scans are compared to the earlier images to monitor any changes over a period of time.
Following a series of breast scans, which showed abnormal activity and upon the advice of Thermalogica, Catherine aged just 46, took her report and images to her Doctor and was referred for a mammogram and ultrasound – a biopsy confirmed she had breast cancer. She comments: "I have agreed to go public with my story in the hope that more women will contact Thermalogica for thermal image scans."
Catherine's story
"It seems strange to be writing as being a success story because of a diagnosis of breast cancer – but thanks to the early detection of changes happening in my breasts through thermal imaging, I have become Thermalogica's first "win". Thermalogica recently opened in Exeter, and offers thermography to detect physiological changes (shown up as heat activity) in the body and is run by Terri Bainbridge and Lisa Portman.
My connection with Terri goes back a couple of years, when, as a writer for a local newspaper, I did the first interview with her about her own struggle with breast cancer which was happening at the same time as she and her husband, Sam, received the devastating diagnosis that their four-year-old daughter, Billie, had an inoperable brain tumour. Terri was a friend of a friend and while the family's first instinct – understandably - was to not do an article and to try and raise the money to send her to America for pioneering treatment themselves, I knew that if we could get the story out there, people would take this family to their hearts. And boy did they! After the first interview was published, the story was picked up by other local and then national media and the 'Billie Butterfly Fund ' took wing and soon raised enough money for her treatment, even getting people like comedian Peter Kay involved.
There was, sadly, to be no happy ending for Billie, who died almost a year to the day after her diagnosis, but Terri, a self-confessed "research geek" continued to battle for more information on cancer, its early diagnosis and ways to combat it. So when she sent a Facebook invitation to her friends offering us a special opening offer on a scan, I jumped at the chance. In my forties, I am still some distance from the age to be invited for mammograms by the NHS and as I had been going through some cyclical lumpiness and pain over the preceding couple of months – all part of the winding down process, I thought - I signed up.
The scan was taken at the relaxing and comfortable Radiance MediSpa located near Exeter Central. The first scan came back showing some heightened thermal activity, which the doctors said could be normal fibrocystic changes, but recommended a repeat in three months. The notes which accompanied that repeat scan suggested I made a doctor's appointment for clinical evaluation.
My GP could feel nothing out of the ordinary, but referred me to the breast clinic at the RD&E to be sure.
Government guidelines mean you get seen within two weeks, so I turned up expecting to be checked over and sent home: there is no history of breast cancer in the family, I had no hard, pea-sized lumps – surely it was just a routine appointment.
A couple of hours' later, when I was having a biopsy in the ultrasound department after a mammogram, it began to dawn on me that this wasn't routine. I quizzed the radiologist on what he was looking at on the screen. He told me that it wasn't easy to see exactly what it was, but he "wouldn't fall off his chair" if the biopsy came back as cancer.
And, indeed, it did. In both breasts, which apparently is quite common in the type of cancer I have, lobular carcinoma. This type – and who knew there were so many different ones – accounts for around 10% of all breast cancers and doesn't present as a hard lump, just more a feeling of thickening tissue, which is difficult to differentiate from normal ageing changes.
At the start of next month (note: Dec) I am going for a double mastectomy, with reconstruction surgery being done at the same time. The care I am receiving from the RD&E is fantastic: the immediate mastectomy choice was mine – I didn't fancy six months of chemo beforehand as I don't want to have to live with my cancer for that time, nor lose my hair in the winter - but I have felt nothing but fully informed and supported in my choices all the way.
I am also in the fortunate position of having an extremely supportive employer in Exeter City FC – I work for the Football in the Community department – and the club have become extremely interested in the work of Thermalogica and the application of thermal imaging in the area of sports injuries.
There is a strange sort of symmetry in my original interview with Terri and the position I find myself in today. Although the Billie Butterfly campaign didn't have the happy ending we all so desperately wanted, that connection I made with Terri which led me to Thermalogica has made my story a positive one. Not to put too fine a point on it, it has saved my life - which is a success story in anyone's book.
Thanks to the early detection of my breast cancer, my prognosis is extremely good, but had I waited a few years until I was called for a mammogram, things could have been very different indeed.
I'm not much of a one for hidden meanings and symbolism, but the day I got home from the hospital after making my decision to have the surgery and was brushing my hair at the dressing table, a butterfly landed on the bedroom window sill."
Thermalogica is hosting a Well Woman Workshop with World renowned Dr Nyjon Eccles on how to protect your breast health. With his background in Science (PhD) as well as Medicine (Member of the Royal College of Physicians), he has achieved high recognition for his contributions to Medical Knowledge.
Saturday January 18th 2014 10 am – 4 pm (includes lunch) @ Radiance MediSpa Exeter
To reserve your place:
Email: info@thermalogica.co.uk
Phone: 0844 332 1711
www.thermalogica.co.uk