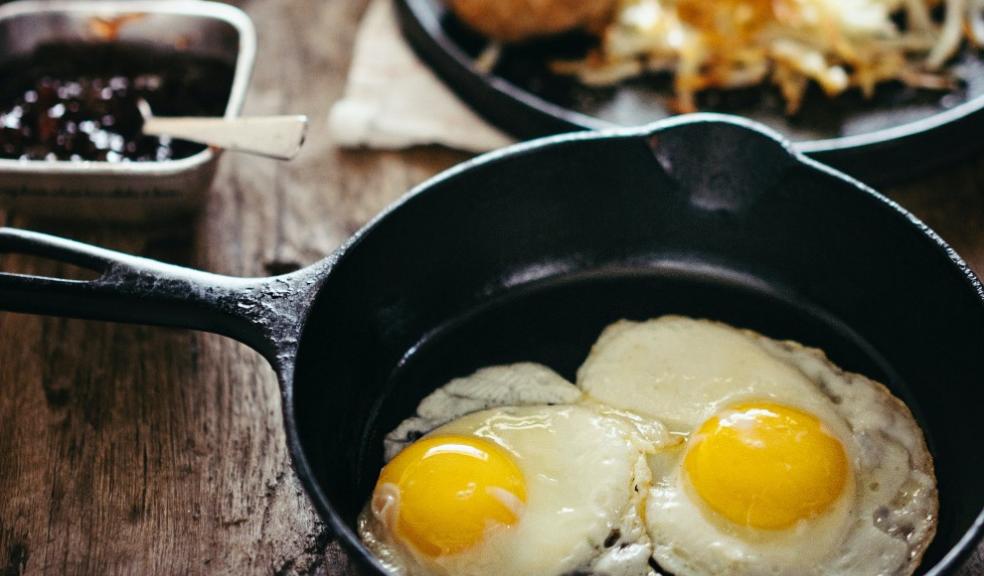 Cooked veggie breakfast ideas
Who doesn't enjoy a good egg dish? But just because you're a vegetarian doesn't mean you're restricted to poached eggs each morning.
Whether you're in the mood to indulge or want to keep things light, these cooked vegetarian breakfast recipes are both tasty and satiating.
From breakfast pizzas to wholesome sweet potato and egg hash, check out our nutritious, delicious meatless breakfast ideas to keep you as full and energised as other meaty options.
Homemade Hash Browns
For hash browns that are crunchy on the outside and soft on the inside, look no further than this delicious recipe. Perfectly golden crusts on each side is the name of the game.
Running short of time? Cheat a bit with hash browns from McCain. They take under 20 minutes to cook in the oven and are super-golden and crispy – the ultimate addition to your vegetarian breakfast.
Why not try a spoonful of Greek yoghurt and a dash of chives on top? Or plate them up with a poached or fried egg and a drizzle of hot sauce for the ultimate breakfast or brunch.
INGREDIENTS
2 medium Russet potatoes, grated
½ medium onion, diced
34g all-purpose flour
1 egg
220g oil for frying, or as needed
1 pinch salt and pepper to taste
METHOD
Rinse the grated potatoes thoroughly until water runs clear, then drain and squeeze dry. Place the potato gratings in a bowl, and combine the onion, flour and egg until equally shared out.
Heat a little of the oil in a large frying pan over a medium-high heat. When oil is piping hot, tip the potatoes into the pan in a 1cm-thick layer. Cover the entire bottom of the pan or make individual piles like pancakes.
Fry until golden-brown on the bottom, then flip over and brown on the other side. It should take roughly five minutes per side. If you're cooking them in one large piece, it can be sliced into quarters to make flipping easier.
Take the hash browns out of pan and drain on kitchen towels. Scatter with salt and pepper and serve right away.
Sweet Potato and Egg Hash
A wonderful way to get more of your five-a-day is this delicious sweet potato and egg hash breakfast. We've given this dish a twist by adding a dash of cumin and chilli powder.
Pop the sweet potatoes in the microwave to give them a head start so they're slightly under cooked, then finish them off in the frying pan for that sought-after crispiness.
As for the creamy avocado sauce, it's packed with flavour and bursting with heart-healthy fats.
INGREDIENTS
For the hash
150g peeled sweet potato, diced
2 tsp water
1 1/2 tsp olive oil, divided
115g red bell pepper, chopped
1/4 tsp chilli powder
1/8 tsp kosher salt
1/8 tsp ground cumin
15g unsalted canned black beans, rinsed and drained
1 large egg
2 tbsp avocado
1 tbsp fresh coriander, chopped
INGREDIENTS
For the creamy avocado sauce
1 avocado
1 juice of lemon
1 clove garlic grated
65g plain yoghurt
1 tsp Worcestershire sauce
2 tbsp spring onions, minced
2 tbsp fresh basil
1 tsp salt
1/2 tsp pepper
METHOD
For the creamy avocado sauce
Tip all the ingredients in a food processor and pulse until smooth. Pour in some water to thin the sauce, if you prefer.
Serve over the top of the potato hash.
METHOD
For the hash
Put the sweet potatoes and a couple of teaspoons of water in a microwave-safe dish. Cover with cling film. Microwave on high until soft for a few minutes.
Place potatoes on a paper towel-lined plate. Leave to cool for a couple of minutes.
Warm up some oil in a frying pan over a medium-high heat. Combine the potatoes, bell pepper, chilli powder, salt, and cumin.
Cook for a few minutes until the potatoes are nice and crispy. Stir in the black beans then transfer to a plate.
Turn down the heat to medium. Tip in the rest of the oil to the pan. Break an egg into the pan and cook until whites are set.
Place egg on potato mixture. Pour over your avocado and coriander sauce.
Vegetarian Breakfast Pizza
This breakfast pizza is simply glorious. It makes for a super-tasty weekend breakfast or brunch but also works perfectly as a dinner.
INGREDIENTS
1-1/4 tsp active dry yeast
180ml water
1 tbsp sugar
1 tbsp olive oil
1 tsp salt
280g all-purpose flour
For the topping
225g salsa
2 medium tomatoes, seeded and chopped
1 large onion, chopped
1 small green pepper, chopped
1 tbsp olive oil
6 large eggs, beaten
1/2 tsp seasoned salt
1/4 tsp salt
1/4 tsp garlic pepper blend
225g mozzarella cheese, grated
METHOD
Fill a large bowl with warm water and dissolve the yeast. Combine the sugar, oil, salt and 120g of the flour. Whisk until smooth. Mix in the rest of the flour to create a soft dough. Place onto a lightly floured surface, knead until smooth and supple, for a few minutes.
Coat a bowl in cooking spray and place the dough in, rotating once to coat the top. Cover and leave to rise in a warm place for roughly half an hour.
Knead the dough down and roll into a 30cm circle. Transfer to a 30cm pizza pan, coated with cooking spray.
Build up edges slightly. Pierce the dough all over with a fork. Bake at 200° C until golden brown.
While the pizza is baking, drain the salsa, disposing of the liquid. In a large frying pan over a medium heat, sauté and mix in the tomatoes, onion and green pepper in oil until crisp-tender.
Pour in the eggs and seasonings to the pan. Cook and stir until eggs are set.
Pour the salsa and egg mix over the crust and scatter with cheese. Bake until the cheese is melted.
When meat is a no-no, say yes to kicking off your day with one of these mouth-watering, vegetarian-friendly breakfast recipes.