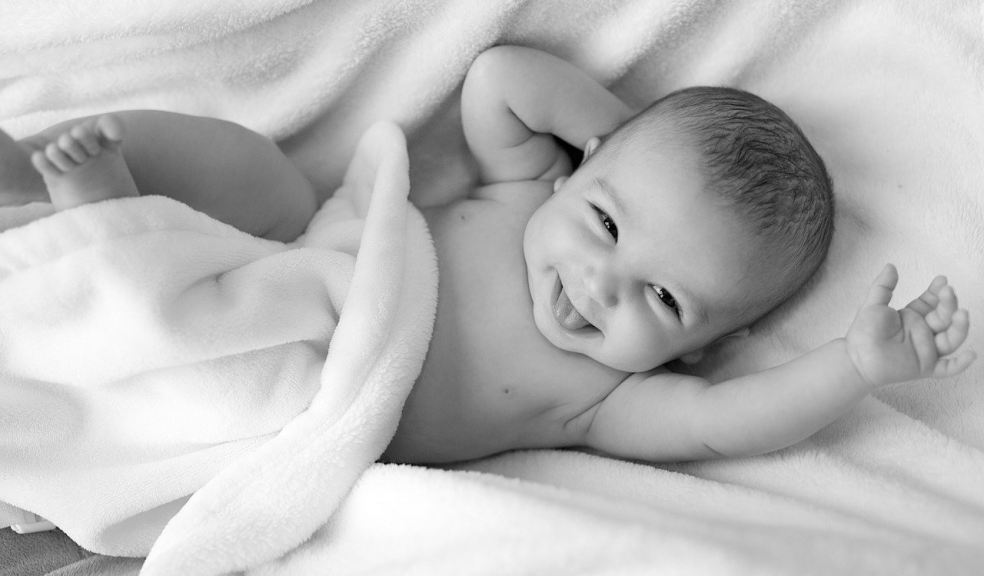 Revealed: The International Influences on British Baby Names
New analysis of Office for National Statistics (ONS) baby name data reveals that expectant parents in the UK are increasingly drawing inspiration from across the world when it comes to naming their children.
The analysis by leading name label manufacturer, My Nametags(https://www.mynametags.com), demonstrates that international influence on UK baby names is substantial, with 45 percent of the top 200 baby names from the past decade found to have international origins. This includes the most popular girls' name of the decade, Amelia, which derives from Germany.
The Most Influential Countries
GREECE
Greece has the biggest influence over baby names in Britain, with more than one in 10 of the top choices in the UK found to have Greek origins (12.5 percent). These include Max, deriving from 'Maximilian' meaning 'the greatest', Leo, meaning 'lion', and Theodore, meaning 'gift of God', for boys. Girls' names originating from Greece include Phoebe, meaning 'brilliant', Zoe,meaning 'life', and Sophia, which means 'wisdom'.
FRANCE
France comes in second but has a bigger influence over girls' names in the UK than boys', with 12 of the top 100 girls' names having French origins compared to just four boys' names. Of those in the top 100 list of girls' names, Esme, meaning 'beloved', Sophie, meaning 'wisdom', and Annabelle, meaning 'loving', all originate from France. For boys, it's Henry, meaning 'power', Lewis, meaning 'war', and Harvey, which means 'battle warrior', that are the most popular amongst British parents.
GERMANY
Germany also has a strong influence over baby names in the UK, with 17 Germanic names making the top 200 most popular. For boys, Frederick, meaning 'power', Louis, meaning 'famed warrior', and Albert, meaning 'famous', all make the list. For girls, it's Alice, meaning 'noble', Millie, meaning 'gentle strength', and Amelie, which means 'industrious', that are amongst those German names inspiring British parents.
Other influences
In addition to Greece, France, and Germany, the data reveals that UK baby names derive from a huge array of countries. Ireland, the Middle East, Italy, Spain, Denmark, Egypt, Bulgaria, Sweden, the Netherlands, Russia, and Japan were all found to have influence over British parents looking for inspiration when naming their children.
Other international names making the top 200 list over the past decade include Erin (Ireland), Sofia (Bulgaria), Mia (Egypt), Maryam (Middle East), Mila (Russia) and Lola (Spain) for girls, and Jenson (Denmark), Aiden (Ireland), Kai (Japan), Jasper (the Netherlands), Luca (Italy), and Ibrahim (Middle East) for boys.
What the Experts Say
Lars B. Andersen, Managing Director at My Nametags, comments: "At My Nametags we see thousands of different names every day and were interested to delve deeper into the meanings of the names we see most frequently and where they originate from.
"Our analysis reveals that UK parents take broad inspiration from across Europe and the rest of the world. Interestingly, many of the names on our list have multinational origins themselves. For example, the name Sophie originates from France, but is inspired by the older Greek name, Sophia. This demonstrates just how international the influences on the UK's most popular names are.
"With so many fantastic international name variations on the list, we have created an interactive map to help people browse the data and discover the global influences on modern baby names in Britain. We hope this will act as the perfect inspiration for expectant parents considering the name for their child."
Most Popular Names by Country
Greece
Boys

Girls

George
Leo
Alexander
Lucas
Max

Sophia
Chloe
Phoebe
Ellie
Maya
France
Boys

Girls

Henry
Lewis
Harvey
Frankie

Ruby
Charlotte
Isabelle
Evelyn
Esme
Germany
Boys

Girls

Freddie
Albert
Liam
Hugo
Louis

Amelia
Ava
Alice
Millie
Mathilda
To view the full interactive map and find out more about the research, visit: https://www.mynametags.com/blog/2021/12/uk-name-international-origins-baby-names/
Methodology
Data from ONS detailing the most popular baby names between 2010 – 2020 was analysed to create a list of the top 100 boys' and top 100 girls' names of the past decade. Research was then conducted into the derivative of each name to determine its history.