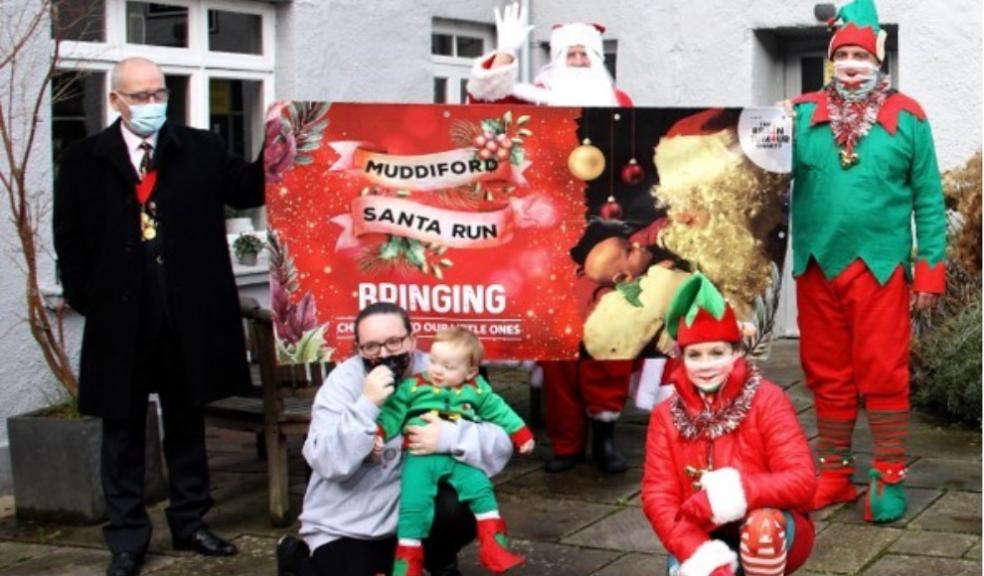 Devon couple bring Christmas magic with charity "Santa Run" 
Small holders Paul and Tess Wright, from Muddiford, are hosting the Muddiford Santa Run on Christmas eve, to raise funds for brain tumour research. 
The Muddiford Santa Run will be visiting little ones from Muddiford and the surrounding area, in return for donations, this Christmas Eve.
Paul will don his Santa suit and, accompanied by his elves, set out on a meticulously planned route around the village, calling on 30 local children in total.  
The couple were inspired to raise funds for The Brain Tumour Charity after Paul was diagnosed with a brain tumour, eight years ago. 
Tess said: "Paul had a brain tumour successfully removed in 2012.  Unfortunately, his tumour then sadly returned.  To this day, he still has his tumour.  It is slow growing, and we know that at some stage in the future he will require further treatment.
"The Muddiford Santa Run brings a little bit of Christmas Magic to our little ones, whilst also raising much needed funding for the essential research carried out by The Brain Tumour Charity." 
Christmas may be a little different this year, but that won't stop the Santa run, which has been carefully planned by Tess and Paul to ensure it is covid-safe.
Tess said: "The little ones absolutely love it! The look on their tiny faces when they see Santa is priceless.
"This is our small way of giving back.
"We are hoping that by the time Paul needs to have more treatment, that the options open to him will be greatly improved.
"Without the vital research carried out by The Brain Tumour Charity, Paul would not be alive today."
Tess and Paul would like to thank all who have supported the Santa Run so far, including the Mayor of Barnstaple, local singer Yazzy Chamberlain, Asda and Asda staff, and Baby Sensory North Devon.
They hope to raise £1000 for The Brain Tumour Charity by Christmas Eve through their Facebook Donate Page: 
https://www.facebook.com/donate/369288720840593/
Geraldine Pipping, The Charity's Director of Fundraising, said: "We are extremely grateful for all the efforts made by our fantastic fundraisers and wish them all the very best.  
"Brain tumours are the biggest cancer killer of the under 40s and, unlike other cancers, survival rates have not improved over the last 40 years. 
"We are leading the way in changing this and truly fighting brain tumours on all fronts through our work. 
"We receive no government funding and rely 100% on voluntary donations, so it's only through the efforts of people like Tess and Paul, that we can change these shocking statistics in the future and bring hope to the thousands of people who are diagnosed with a brain tumour every year."
The Brain Tumour Charity is the UK's largest dedicated brain tumour charity, committed to fighting brain tumours on all fronts.  
They fund pioneering research to increase survival and improve treatment options as well as raising awareness of the symptoms and effects of brain tumours to bring about earlier diagnosis.  
The Charity also provides support for everyone affected so that they can live as full a life as possible, with the best quality of life.