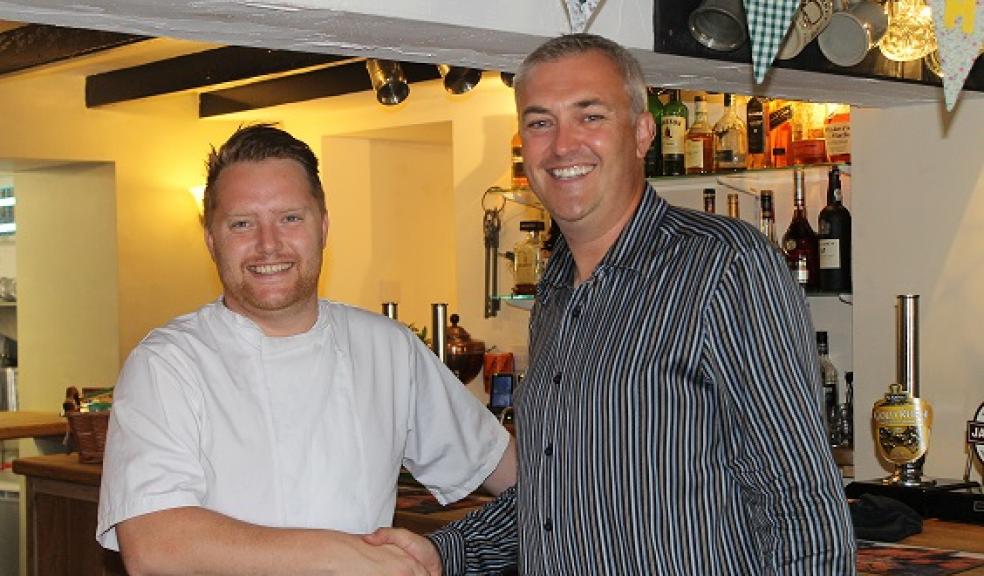 Masterchef's new website looks good enough to eat
Winner of the BBC's MasterChef: The Professionals 2012, Anton Piotrowski is revealing his latest recipe for success with the launch of a new website for the Treby Arms in Plympton, Devon.
With the help of digital agency Creative Network, which has a presence throughout the country and a head office in Cheltenham, Anton's website for the Devon pub looks good enough to eat.
Designing and building a brand new website for 'The Ginger Chef', Creative Network has ensured that the signature dishes and images that Anton is known for, appear throughout the site.
For example Anton's famous carrot cake desert in the shape of a planted pot of chocolate soil with popping candy, cream cheese icing and glazed carrots, resonates throughout the site with a new logo based on the look of the dish.
With the site now live, Anton is delighted with the results saying:
"It was a great pleasure working with the Creative Network team. I was so impressed with how Creative Network listened to me and understood exactly what I wanted from the site. After an hour long meeting I was confident that Creative Network would deliver. At the next meeting the proofs were in my hand and we were blown away by our new branding and website design. We said yes there and then."
Anton continued, "To be able to update menus, add photos, news and events with ease is a breath of fresh air. If we are unsure of anything, Creative are always on hand to guide us or make any changes that we need. The hits on our site have gone up a great deal and it's a fantastic tool for us. I would like to thank the Creative team, especially Chris, Simon and the design team for creating a fantastic site."
Chris Martin, Business Development Director for Creative Network and manager for the South West region is particularly pleased to have helped this client saying:
"As a fan of MasterChef, Anton's talent and innovation stood out for me and I was keen to work with him.  I knew that Creative Network could ensure that the Treby Arm's website better reflected Anton's character and excellence of cooking.
"There were several challenges put to Creative Network including the desire for a picture of a tree and a bee, playing on the name of the pub. We relish a challenge and the team really rose to the occasion. To appreciate the digital experience we crafted for Anton, you will have to visit the website!"
Offering website design and development, branding, digital marketing, social media, and SEO services to name a few, this is just the start of Creative Network and Anton's journey together and everyone is very excited about what is on the menu for the future.
Piotrowski, lives in south Devon with his wife Clare, where they run the pub. On winning BBC MasterChef in 2012, Anton said: 'It's absolutely amazing… It's a good start to the rest of my life, mind-blowing.'
MasterChef judge Gregg Wallace said: 'I can't ever remember a decision this tight. Anton is an exceptional talent and had a brilliant competition…"
Fellow judge Michel Roux Jr added: "… Anton has got the knowledge, he's got the skills in abundance, he's got the passion, the drive - every dish that Anton cooks is original, it's got a twist, it's got his character there."
… much like his new website.
To view the new website and Creative Network's digital experiences, visit www.creativenetwork.co.uk and www.thetrebyarms.co.uk.