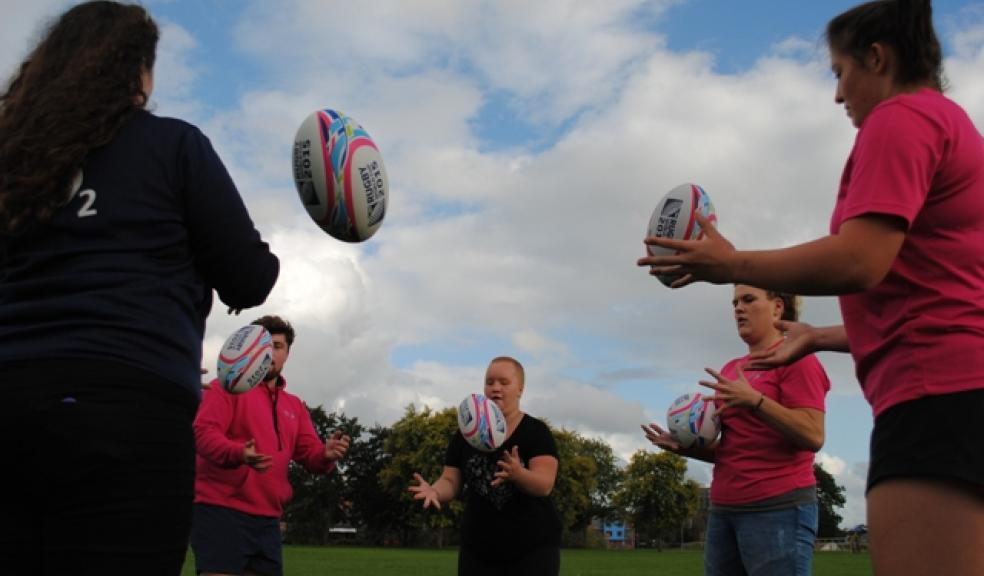 This Girl Can: Women encouraged to get active
January is traditionally a bumper month for active resolutions and the Sport England national campaign This Girl Can in association with Active Devon will be encouraging women of all shapes and sizes to try out lots of different ways of getting active.
During a whole month of visits, workshops and other celebratory activities, Active Devon the County Sports Partnership whose emphasis is on grassroots informal community sport & informal activity are especially keen to ensure that local classes and active sessions are really tailored to the needs of women who may be starting out on their active journey.
'This Girl Can' is a multi-award winning national campaign which celebrates real women up and down the country who are doing their thing to get active no matter how well or badly they do it and no matter how sweaty and red they get.
Active Devon are working in conjunction with local leisure providers to urge women and girls to try out something active this January at their local leisure centres, clubs and activity hubs, all of which offer a wide range of women focused classes.
There will also be a number of volunteer This Girl Can ambassadors who are helping to encourage friends, family and other women they know to get active by putting blogs and videos of what they enjoy online through Active Devon's social media channels.
Clare Woods and Liz May, two of the volunteer Devon This Girl Can ambassadors will be visiting a number of Devon projects that have a successful track records of engaging and inspiring women and girls who are not normally active, to give it a try. Clare is preparing to get married in May and is losing weight by trying out lots of activities. Her motivation is to have fun, feel better, gain confidence and get into her dream wedding dress in May. Liz is no stranger to the limelight as the winner of last year's prestigious Outstanding Contribution to Community Sport 2015 at the Devon Sports Award. She works as a table tennis coach, a Sports Therapist and tireless fundraiser for Cancer Research UK through her Pink Pong website.
The This Girl Can in Devon tour kicks off on Friday 15th January when Clare visits Active Mums at the Torbay Velopark to talk to participants and enjoy riding out with some of the many mums and their children who attend. Next on the Devon tour is Liz May's visit to the Bowhill Community Running Group in Exeter on Tuesday 19th January which departs form the Bowhill school gates at 9.30 in the morning.
Clare takes the helm once again as she travels to Paignton on Sunday 24th January for a Back to Netball festival to find out why so many women choose to take up netball again after a break for careers and children. Clare's final visit will be to Haven Banks Outdoor Education Centre on the evening of Tuesday 26th January where Active Devon are running a bespoke workshop for Sports Clubs in Devon that will demonstrate how to tailor and attract women and girls into club activities that they run.
Nationally 2 million fewer women are taking part in sport and physical activity than their male counterparts which is why Active Devon are forging ahead with a whole month of celebrations that encourage all women to try out something new, have some fun and start getting active.
Sport England research shows that the biggest obstacle to female participation is fear of judgement. This was the driving reason for the 'This Girl Can' campaign and this is the reason that Active Devon are leading the Devon based campaign this January. So what advice would the This Girl Can ambassadors give women who want to give a bit of exercise a try?
"Just do it" says Clare, who has already lost 9 stone. "Do it for yourself and don't worry about what anyone else thinks. Make that change because only you can do it. As bad as you may feel about yourself, you will feel better when you start exercising".
Join the conversation @activedevon or search for Active Devon on Facebook. You can join in the fun and post what you are doing online. Just use #ThisGirlCan #Devon in combination and Active Devon will share your posts with other women.