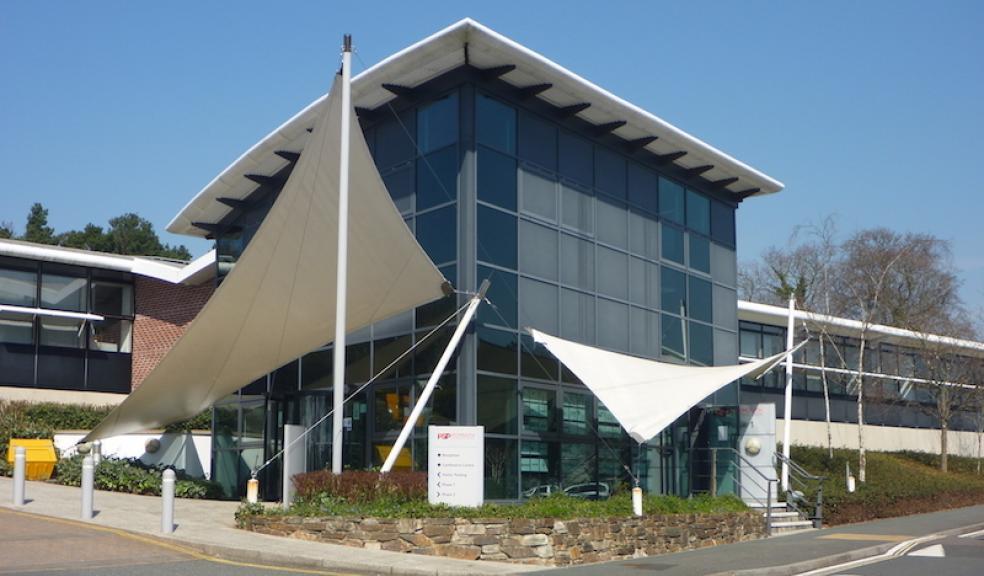 Devon and Cornwall Business Council relocate HQ
Devon and Cornwall Business Council (DCBC), has moved its HQ into Plymouth Science Park in order to establish a permanent base within Plymouth in a professional work environment.
Ben Rhodes, Chief Executive, Devon and Cornwall Business Council said: "Being located on Plymouth Science Park enables DCBC to engage with a broad and exciting business community right across Devon and Cornwall, from a centrally accessible site. PSP offers a professional environment,  in which to work and meet with clients, along with great facilities, including an onsite bistro and meeting and conference rooms suitable for all our needs".
The Science Park is a 25 acre campus, and is the South West's only world-class total business environment, being home to a number of companies ranging from digital technology to marine and science based businesses. There are more than 100 businesses employing more than 1,000 people on the site, which celebrates its 20th anniversary this year.
Christian Jenkins, Operations Director, Plymouth Science Park said: "We are delighted that DCBC have joined our tenant population here on Plymouth Science Park and believe that our other 120 plus tenant businesses will benefit from having this well-informed, coherent and authoritative group representing their business interests across Devon & Cornwall – collaboration such as this is unique to Plymouth Science Park."
Alongside the move DCBC have hired Plymouth University graduate, Chloe Parker, as Marketing and Communications Coordinator. Chloe comes from Cornwall and studied at Plymouth University with a six month placement in Australia. She has a solid background in hospitality, events and customer service. She took up the position to begin to grow connections within the business community and  help communicate the important messages and issues raised by the organisations that DCBC represent, in order to overcome them, as well as strengthen DCBC's wider support network. 
Nikolaos Tzokas, Executive Dean, Faculty of Business, Plymouth University said: "Students graduating from any School in the Faculty of Business at the University of Plymouth are distinguished by their Confidence and Professionalism. I value the collaboration we have with DCBC as it provides a clear platform for us to engage with such forward looking and forward thinking companies. I am very proud of Chloe securing such a demanding position within DCBC and I know that her confidence and professionalism will deliver real value to DCBC."