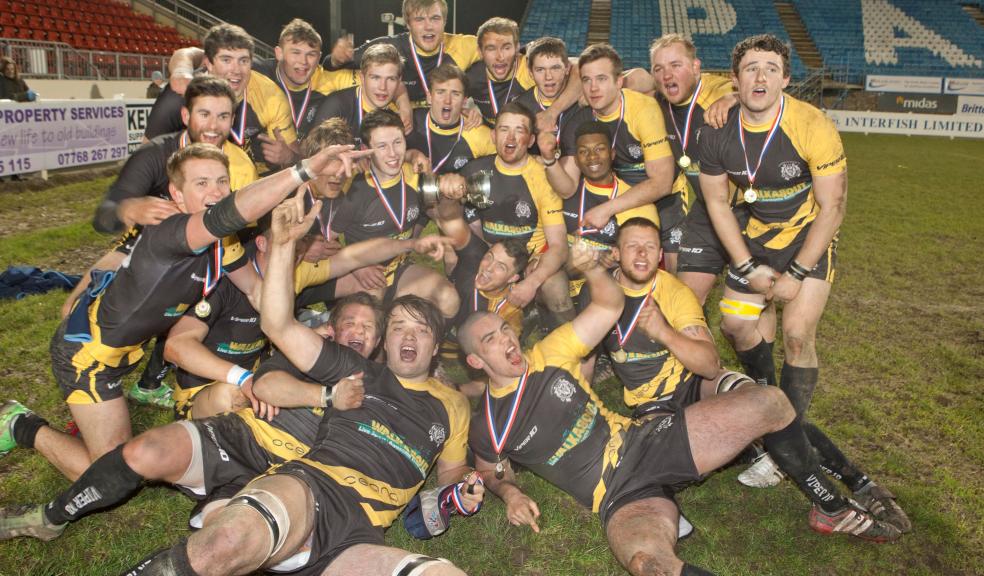 University takes on Marjon rivals in annual Varsity event
The battle lines have been drawn as Plymouth's two universities go head to head on the sports fields for the annual Varsity.
Competition between Plymouth University and UCP Marjon kicked off with the aquatic sports and the traditional rugby rivalry at Brickfields Lane, home to Plymouth Albion Rugby Club.
The annual charity event will continue until Wednesday 20 March, and Dave Furniss, Sport and Recreation Manager at the University, said: "This long running sporting event includes the usual traditional games such as tennis, football, rugby and netball, but more recently, the sport growing in popularity - futsal - is now a regular feature in the calendar."
With the profile of the games rising year on year, the various events have been held at some of the city's best facilities, including Plymouth Argyle's Home Park, Brickfields and The Life Centre.
UPSU Vice President Sports, David de-Beger said: "With the excitement and sense of community that Varsity brings, it emphasises the importance behind our universities' sporting teams. Varsity is bringing a range of sports together to raise money whilst celebrating the achievements of athletes from both institutions."
Last year the event raised £15,000 between both institutions and organisers say they hope to match that this year.
The games will end with the traditional men's and women's football matches at Home Park on Wednesday 20 March.
Spectators and support are encouraged from each university, and people can visit http://upsu.com/content/900143/ for more information and results.