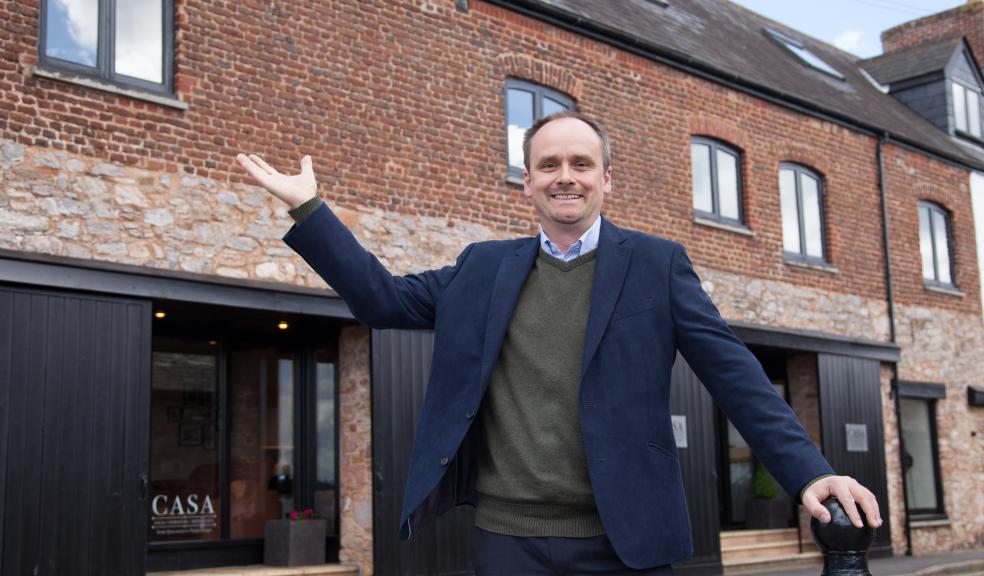 New independent furnishings store opens in Topsham
An Exeter-based independent retailer has opened a new furnishings store called 'CASA' located opposite Topsham's quay area, formerly known as 'Brights of Nettlebed'.
Family-owned Queenstreet Carpets & Furnishings based in Alphington, has been operating in Exeter for nearly 50 years. The expanding business run by brothers, Gary & Mark Dixie opened 'CASA' its second furnishings store on the Strand in Topsham on 1st May.
Based over three floors, the new Topsham showroom will showcase a comprehensive range of upholstery, beds and giftware at affordable prices as well as more luxurious brands, some exclusive in the Exeter area to 'CASA'. This includes high-quality beds by Scandinavian company Jensen and handmade luxury beds by Hypnos. The retailer's Queenstreet Carpets & Furnishings outlet in Alphington, will continue to sell a full range of furnishings, accessories plus its comprehensive carpet and flooring range.
Gary Dixie, Director said: "Opening a second store in Exeter is the start of a new era for the company as we have been looking to expand in the local area for some time. When the 'Old Gaol' came on the market we were delighted, as Topsham is the perfect location for our new exciting new 'CASA' showroom and we look forward to welcoming old customers as well as meeting new ones."