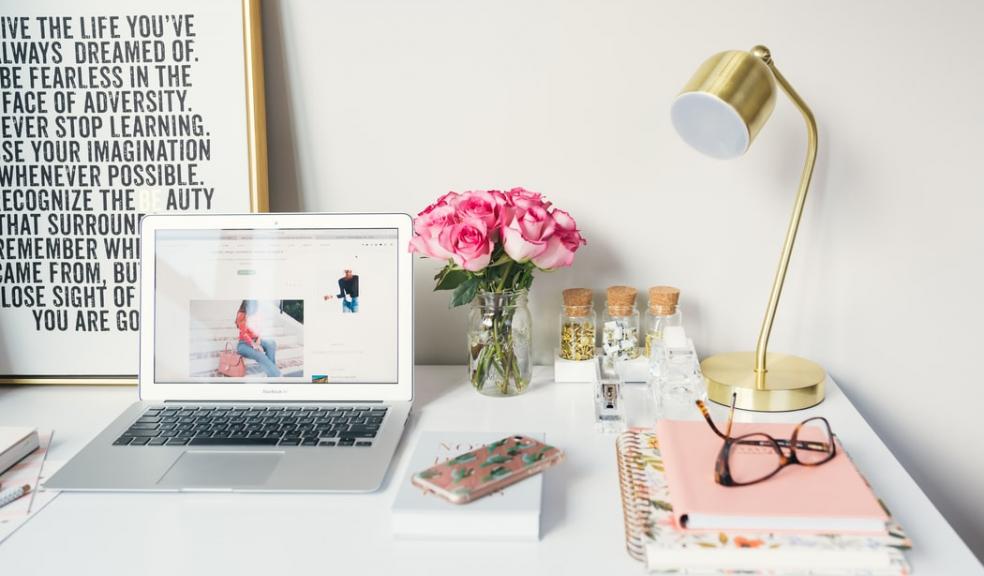 How to build a successful online portfolio for better career prospects
No matter whether you are looking for a new professional challenge or a career progression, creating an online portfolio or online CV is a must in the digital world of today.
At least 82% of advertised UK jobs require some level of digital skills as the UK government has found in its latest report.
Jobs and employment are mainly found online
The best way to advertise one's online or digital skills is by creating an online portfolio via a basic WordPress website, where one demonstrates some of the essential skills in the field of digital marketing or web content management for example. Depending on the exact nature of your profession or industry, you can consider adopting a wide range of specific digital skills that can help you excel your career or get your foot into the door for a first job.
The rapid rise of the online platforms has prompted the job market and job search to move into the sphere of the internet where recruiters, employers and agents research applicant's or candidate's online presence. Equally, freelancers or self-employed entrepreneurs may advertise themselves and their products and services in new ways to compete.
What is an online portfolio and how to build one?
You can imagine an online portfolio like a simple website with perhaps just a home page. Here, you introduce yourself and your skills, education, work experience etc. just like you do on your CV. However, a website provides a lot more room for creativity and customization.
You can add images showing yourself doing the work you love. You can add reviews or references, linking to those individuals. You can showcase books you have published, a YouTube or social media channel you run successfully. The options are literally endless.
With such an online portfolio you also demonstrate the essential digital skills many employers or clients may look for in their ideal candidates.  Because being able to build a simple WordPress Website is also a valuable skill besides many other digital skills.
If you wish to build an outstanding online presence that will impress any employer, client or customer then get started with the following simple steps.
5 easy steps to build an online portfolio with WordPress
Step 1: Register and host a Domain: Before you can build a WordPress Website as a portfolio you need to choose and find a domain name, register it with a domain registrar and get web hosting for it. This is super easy with the SeekaHost App where you can create an account, search a domain name like your full name for your portfolio, see if it is available, purchase it inside the app and choose the web hosting for it. The unique WordPress Hosting Control Panel features cheap WordPress Hosting UK for one website starting at just £1. Once you have purchased it, it will go live in 60 seconds and you can get started building it. See this video to learn how easy and quick it is:
Step 2: Install a WP Theme: WordPress is a content management system that offers over 8000 themes so research suitable ones first for your portfolio. They enable the basic layout and functions of your portfolio. Ideally, you should look for a theme like WP Online Portfolio that allows you to easily add information about you in a stylish way.
It offers free widgets to create an individual personal website allowing you to display who you are and what you do best.
Step 3: Add relevant content about yourself: Now it is time to make the home page stand out with your content. Content can be anything from images, videos, text – whatever you want to share with the world about you. For an online portfolio it is advisable to obviously add professional photos, ideally taken by a professional photographer, showing you and the work you do. If you have a YouTube channel, you can also add some relevant videos and you can add feeds from your social media channels too. Write and publish content that describes your background, your education and your experience, just like in a CV. The website allows you to create different sections with related images or videos so make use of this. With relevant, rich-quality content on your website you will reach your target audience better and your SEO optimized web content will help your online portfolio rank well for the keywords you are targeting.
Step 4: Add your website to search engines and start with SEO: For most websites, organic search tends to be the primary source of traffic and enquiries. It is therefore imperative for you to carry out relevant keyword research and create optimized content for improving the overall visibility of the website in the search engine results. Create a Google Analytics account and Clicky account and connect them with the SeekaHost App, where you can analyse your website traffic. You can learn everything about SEO from how to index a website to doing on- and off-page SEO to rank your online portfolio with the SeekaHost University. If you are looking for the best outcomes while focusing on your work, you can seek professional SEO services from ClickDo – a thriving London digital marketing agency.
Step 5: Start advertising your online portfolio on the web:  Advertisements are vital when you wish to promote your brand. Whether you go for organic advertising through guest posting or UK business listings or paid advertising, you need to learn the essential skill of ads creation for digital marketing for the best outcomes. Paid ads can be used on search engines like Google or Bing and on social media channels like Facebook and Instagram. They help you target specific groups according to interests or location and age. This is often a highly effective marketing method, depending on your type of work or industry. Email marketing is equally important once you have acquired a good following through a newsletter for example. If you wish to create an effective email marketing campaign for your brand, you should be capable of understanding the right metrics, strategies, and tools that would work the best for your online portfolio.
Final Thoughts
Boost your online presence with an online portfolio to increase your chances of employment, career progression or even generating income through your own online venture. No matter which option you go for, digital skills play a significant role in the future of any professional.
You may wonder why a professional online CV on platforms like LinkedIn is not enough. Simply because it's a network that offers you a wide community but limits you with presenting yourself in the way you want to. It could also be suspended, and no professional should rely on a third-party platform to showcase their brand.