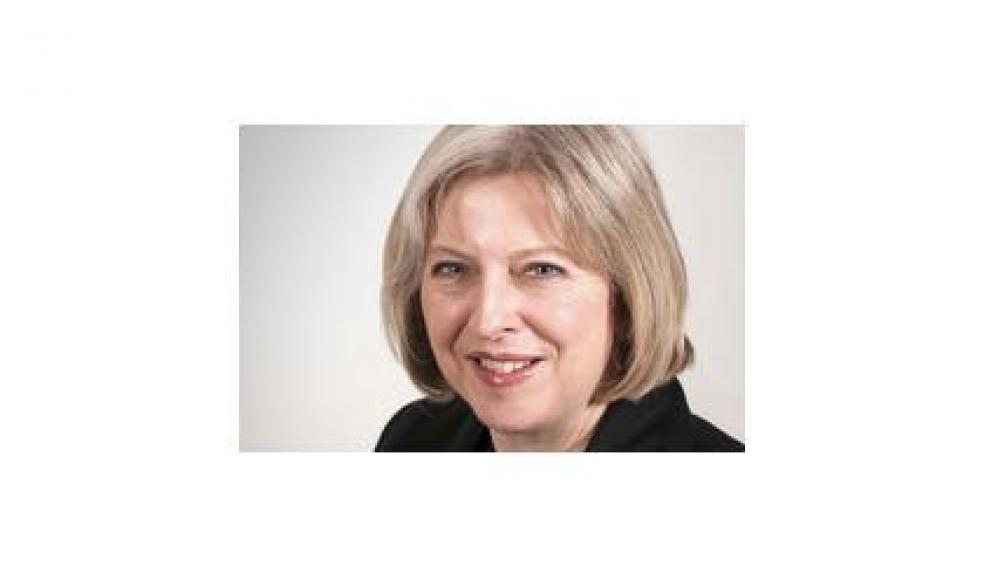 Government reveal Modern Slavery bill
A new draft anti-slavery bill which could see human traffickers receive life sentences has been revealed in parliament yesterday.
Known as the Modern slavery bill it will see the maximum sentence for slavery offences rise from 14 years to life imprisonment, as well as introduce a range of measures to improve the detection of slavery operations.
Those with previous convictions for violent  or sexual offences will receive a automatic life sentence.
The draft bill also sets out provisions to simplify existing slavery and trafficking law to make investigating and prosecuting traffickers easier.
The government has said that action is ongoing on a number of fronts, including training and guidance for front line staff such as the police, border officers, asylum case workers and health workers, to improve the way potential victims are identified and supported.
Tackling slavery is a key component of the Serious and Organised Crime Strategy, published by the Home Office in October, and a priority for the newly formed National Crime Agency.
Speaking in the house of commons today the Secretary of State for the Home Department, Theresa May said: "Modern slavery is a brutal crime which knows no boundaries and does not discriminate on gender, age, creed, culture or race. Traffickers and slave masters exploit whatever means they have at their disposal to coerce, deceive and force individuals into a life of abuse, servitude and inhumane treatment.
"This is simply unacceptable in modern day Britain. We will not, and cannot let this continue.
"The bill will simplify legislation, toughen sentences for slave drivers, and enable the courts to restrict activity where individuals may be at risk. This will mean that more traffickers are pursued, disrupted and brought to justice. The bill will also create an anti-slavery commissioner who will galvanise law enforcement's efforts to tackle modern slavery."
The bill follows an announcement earlier this month that a new Modern Slavery Unit had been established in the Home Office to ensure a co-ordinated approach to the offence.
Theresa May also plans to review the National Referral Mechanism which works as a framework to ensure victims of human trafficking are identified and receive the appropriate support and protection.
The police will receive new powers which restrict the activities of those already convicted of slavery and trafficking offences to cut the risk of further criminal activity.
National policing lead for migration and associated issues and Chief Constable of Devon and Cornwall Police Shaun Sawyer, has welcomed the publication of the Modern Slavery Bill this morning.
He said: "I welcome the introduction of the Modern Slavery Bill. It has consolidated existing legislation, which will assist law enforcement agencies in progressing criminal justice processes. It is my hope, that as the Bill develops, the new legislation will act as a deterrent to those looking to the United Kingdom as a destination for trafficking related activities, and those who choose to commit such abhorrent crimes will be more likely to face prosecution."
Praise for the bill has also comes from Ben Cooley, founder and CEO of Human trafficking charity, Hope for Justice, Mr Cooley said: "This is the time for the public, for Parliament, for agencies and organisations to unite and work together to eradicate this hidden and devastating crime. Hope for Justice is identifying victims on the frontline and we're looking to see this Bill enforced and modern day slaves meaningfully protected.
"We've learnt from experience that victim welfare is inextricably linked to the prosecution of perpetrators. When victims are supported from rescue right through to the courtroom, their testimonies make all the difference in seeing justice served. Sadly, we don't always see that happen in the UK and Hope for Justice exists to stand in those gaps."
The Labour party has also welcomed the news but cautioned that the bill needs to go further in it's protection of children.
Shadow Home Secretary, Yvette cooper wrote on behalf of the Labour party: "We warmly welcome the Modern Day Slavery Bill and the opportunity it brings.
"And while it's right to increase sentencing for traffickers and to make it easier to prosecute these heinous crimes, this Bill should also be an opportunity to end the suffering of victims, particularly children.
"It's only through better protecting children that we can end the cycle of slavery, and that's why I've today launched a campaign to persuade the Home Secretary to protect child victims.
"Disgracefully two-thirds of children found by the authorities after being held as slaves go missing again because there is nobody legally responsible protection for them.
"Failed once by those who betrayed them into slavery, they are failed again by the state in not protecting them."