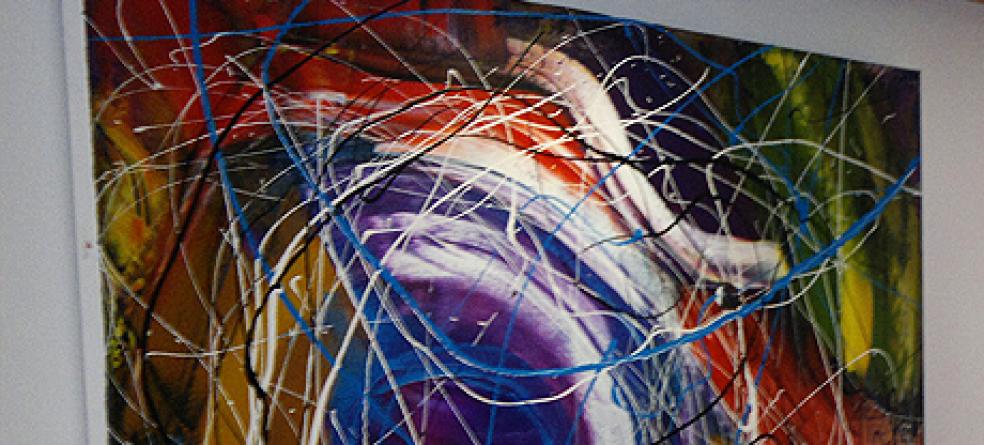 Council House opens its doors to the public for graduate art exhibition
An exhibition of striking artwork by Plymouth graduates will be on display as the Council House opens its doors for public viewings.
Paintings, prints, photos, ceramics and sculptures feature in the display borrowed from degree shows at Plymouth University, Plymouth College of Art and the University of St Mark and St John.
The exhibition will be open to the public on three days, Friday 8, 15 and 22 November from 12pm to 2.30pm. The art, by 26 students, explores a range of challenging themes including body image, domestic abuse, racism, the use of national parks by the military and drink driving.
The Council House is being used to showcase the talents of local artists and offer them a space to exhibit their work. There will also be a new series of 'Art Bites' talks, including one hosted by Cabinet member for Co-operatives and Community Development Councillor Chris Penberthy who has supported the exhibition project with his Community Grant.
Cllr Penberthy said: "This is a wonderful show. Our arts graduates are really important to the city and its creative industries. Hosting the exhibition is an exciting opportunity for us to lend our support. It is part of a new scheme we have launched this year to help raise the profile of our local artists and work co-operatively with them. The 'Art Bites' talks are a great way for people to find out more about their creative work."
The 'Art Bites' talks about the graduates' work will also be on Friday 8, 15 and 22 November from 12.30pm to1.00pm. Admission is free but all places must be booked in advance by calling Plymouth City Museum and Art Gallery on 01752 304774.
Further information about the Council House Art programme can be found at councilhouseart.wordpress.com
Local artists will be also able to showcase their work in the Council House in the next exhibition. An open call for artwork will be announced shortly.