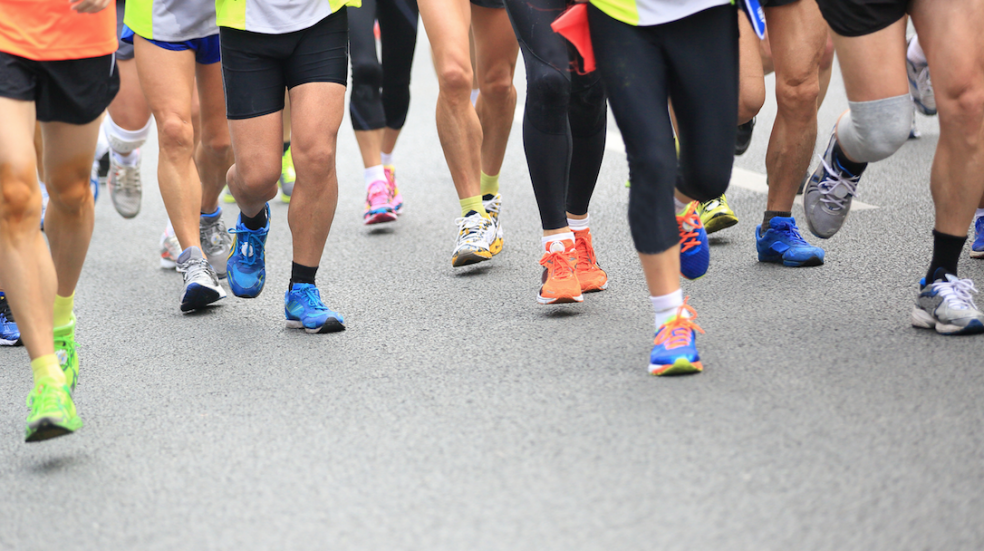 Bristol and West AC runner Tom Merson raced home to victory at the Plymouth 10k sponsored by Mansbridge Balment, with a time of thirty one minutes and thirty five seconds, in good running conditions despite initial forecasts. In second place came Josh Trigwell from Exeter Harriers in thirty one minutes and fifty four seconds, followed by last years winners Johnny Gilby from Derby AC in thirty two minutes and four seconds.
Best women's performances were by Jane Khan in thirty seven minutes and fifty six seconds, with Ami Yetton finishing second in thirty eight minutes and fifty nine seconds, and Cleo Andrews taking third in thirty nine minutes and thirty five seconds.
2,009 runners took to the start line of the 10 kilometer race, which is now in its fourth year and growing hugely in popularity. The largest road race of its kind in Devon and Cornwall, the Plymouth 10k is known for its fast, relatively flat, traffic-free route through the city centre, and is fast becoming the perfect stepping stone to encourage runners to take on the city's half marathon distance in April.
Organisers GO2 were delighted with the turnout and the inspirational crowd support shown by Plymouth residents. Jamie Warren, Head of Marketing and Commercial at GO2, said: "Congratulations to each and every runner who took on the challenge of the Plymouth 10k today. We saw some great performances by our elite runners, as well as some fantastic fancy dress outfits from all of our charity fun runners. Hopefully many of these runners will use the 10 kilometer race as the start of their training for Plymouth's Half Marathon 2015. The race had a fantastic atmosphere, and we hope to see lots of familiar faces return in the Spring!"
Official charity partners for the race, Cancer Research UK and Children's Hospice South West, thanked everyone who took part and who donated to their runners. The event was started by the family of Daisy Elizabeth Warn, who was diagnosed with a rare and severe Spinal Muscular Atrophy, and sadly passed away on 2nd November 2009, after being cared for by Children's Hospice South West. Daisy's cousin Ellie sounded the klaxon at 8.30am to start the race.
The event also played host to a number of other fundraisers, including a huge group of runners wearing Queens Park Rangers shirts in memory of Rich Rossiter, along with Plymouth mum Joanne Bloomer and her friends who dressed as Where's Wally to raise much needed cash for the AT Society.
Around 70 volunteers helped to make the day, including the Plymouth Musketeers, 29th Plymouth Scout Group, and 2174 Squadron ATC Cadets. Commercial partners for the race included title sponsors Mansbridge Balment, Brooks, Sweatshop and Jury's Inn. Media Partners for the event are Plymouth Herald and Heart FM. Pre and post race physio was provided by Plymouth University School of Health Professions.
Pre-registration is now open for next year's race at www.plymouth10k.co.uk. If you've caught the running bug already however, you can also pre-register for Plymouth's Half Marathon 2015 at www.plymouthhalfmarathon.com, where entries are due to open very soon.