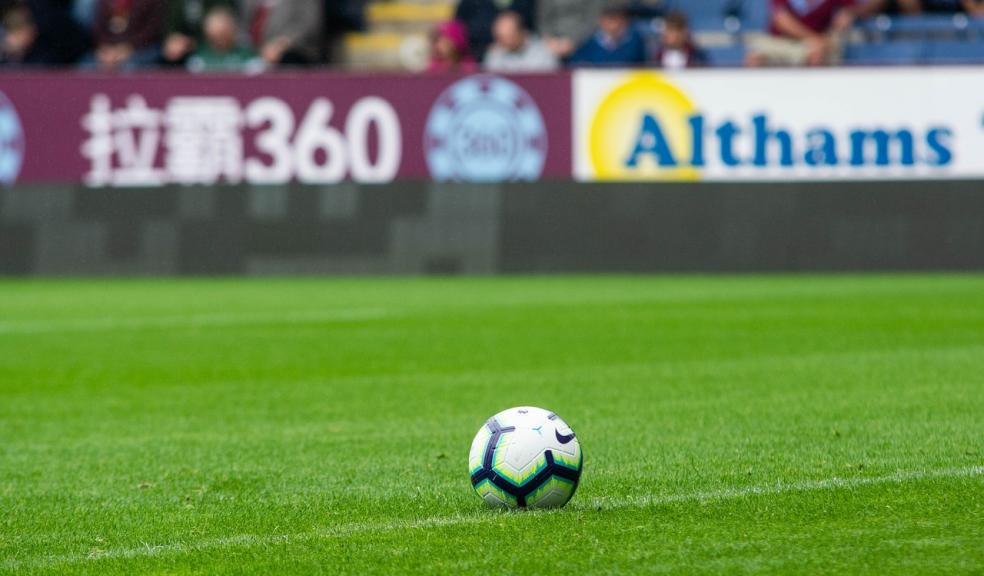 Five Tips for Football at Home
Football supporters are likely to be stuck at home throughout the remainder of the 2020/21 campaigns, and possibly into the beginning of the 2021/22 season as well. For some, this won't mark a dramatic difference. Most of us watch football at home more often than anywhere else. Nevertheless, the inability to consider attending a match or watching one in a public place is a bit different to say the least. And on top of that, we all have a bit more idle time at home — which means the couple of hours spent on a match don't quite seem to take up as much of the day as they once did.

These aren't exactly crises, and of course people are dealing with far more serious consequences of the coronavirus pandemic. Nonetheless, as long as they're playing football in the UK and around the world we ought to be getting all we can out of it! So without further ado, here are some tips for doing just that while you're stuck at home.

Look Beyond the Premier League

As mentioned, a football match just doesn't seem to take up as much time when you're stuck at home more often than usual. The good news though is that there's no shortage of football to occupy your time with, if you're really looking for more! If you're a true Premier League supporter and looking for a little bit more action, you might consider following former league players and tracking how they're doing with their new clubs. Then again, you can also simply turn to other top leagues around Europe, where there's always a good match to be found. For that matter, even the MLS has become more entertaining in recent years, and may give you something to watch during the summer if the European Championships don't go ahead.

Upgrade Your Television

No matter what league you're watching, it may be a good time to treat yourself to a new television that will make the home viewing experience that much more satisfying. It's a luxury, to be sure, but when you consider it as a means of entertaining yourself during lockdowns, it's a justifiable one. Plus, if you're ordinarily in the habit of eating and drinking out for matches or occasionally attending one live, you can simply imagine the money you'd ordinarily spend on these activities going toward your TV! As for what you should aim for, a TV buying guide that was posted at the end of 2020 suggests that an OLED-style display is best at displaying sports. These displays' individually lit pixels keep up with the action more effectively than some others. On top of that, we'd recommend a fairly wide display to help make the match look and feel as much like a "live" experience as possible.

Upgrade Your Speakers

The TV guide just mentioned also notes the effectiveness of adding a soundbar to a new TV, and while this is just one of many ways to improve home audio, it speaks to another worthwhile strategy. Upgrading your television is a way to make watching football at home particularly satisfying, and giving yourself a bit of a treat during lockdowns. Improving the audio as well though — through a soundbar, traditional speakers, or a more involved surround sound setup — will make matches immersive in addition to being visually impressive. Leading options like the Sonos Beam, the Cambridge Audio TV2 V2, and the Delon DHT-S216 can truly give you the feeling like you're amidst whatever you're watching, rather than just in front of it.

Give VR a Try

Investing in a new TV and audio is a means of setting up an exceptional version of a traditional viewing experience at home. But if you want to try something new also, and you're particularly focused on immersion, you might also want to consider trying virtual reality. This is a concept that has sort of come and gone in recent years, but VR football broadcasts do exist, and with the right headset (Oculus Quest being the go-to) and access, you can tune into a match this way. Some enjoy it more than others, but again, if you're mostly focused on immersion and you want to feel like you're at a match, it's something worth trying.

Turn to FIFA

Finally, you can always turn to FIFA! Granted, FIFA 21 has not been the most well received release in this vaunted football series. Indeed, one review of the game went as far as to call it an "ageing forward, limping towards retirement." That's a bit harsh, particularly given that the same review acknowledges that bigger innovations are likely in store for FIFA 22 (meaning the series is hardly nearing retirement). But the bottom line is that even if FIFA 21 didn't bring as many positive changes as some hoped for, it remains an impressive and highly enjoyable football gaming experience. Booting up FIFA 21 (or even FIFA 20) during your spare hours at home is as good a way as there is to engage with the sport without actually watching live matches.