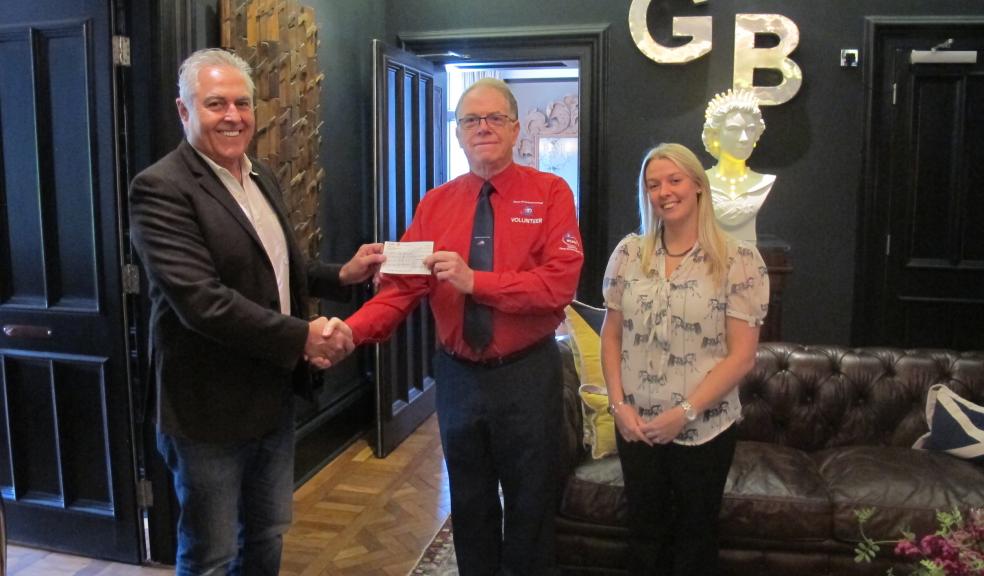 Glazebrook House raises over £2,000 for Devon Air Ambulance
South Devon's Glazebrook House Hotel's utterly outstanding Alice in Wonderland charity event earlier this month was a resounding success. The creative and imaginative team at the Glazebrook raised £2,057 for their chosen charity, the inspirational Devon Air Ambulance Trust.
Talking on the event, owner of the Glazebrook, Pieter Hamman, says: "As a hotel we are lucky to be based in an idyllic part of the country and in Devon the natural countryside strikes us with beauty every day. However, living in a rural community we are occasionally faced with accidental events out of our control and which can change our lives in the blink of an eye. When such accidents happen, we are forever grateful to the Devon Air Ambulance, who work tirelessly to save lives."
Pieter continues: "The Devon Air Ambulance Trust is an organisation which is entirely dependent on donated funds, whether they come from bake sales, marathon runners or fundraisers. Here at the Glazebrook we felt it was imperative to give back to such an esteemed cause. The Alice in Wonderland Fundraising Event was a great success and we are thankful to everyone who attended and are delighted to donate the proceeds to such a vital cause, which is close to the heart of many living in and around Devon."
Caroline Creer, Fundraising Director at Devon Air Ambulance Trust says: "We are very grateful for the fantastic amount raised for the charity at the Alice in Wonderland Fundraiser. The event looked brilliant from the costumes to the cuisine. We extend our thanks to the Glazebrook and all who attended for supporting the Trust on this occasion."
The Alice in Wonderland Fundraising Event was an event not to be forgotten. With an afternoon tea and lawn games, a five-course tasting menu from guest chef, Michelin starred Anton Piotrowski, a fundraising auction by the BBC's own David FitzGerald followed by dancing the night away to music from Mad Dog Mcrea.
Positioned within easy access of South Brent lies the magnificent Glazebrook House Hotel. Revamped in early 2014 and inspired by the imagination of Lewis Carroll's Alice in Wonderland, the boutique hotel boasts a whole host of surprises and delights.
For more information please call 01364 73322, email enquiries@glazebrookhouse.com, or visit www.glazebrookhouse.com.