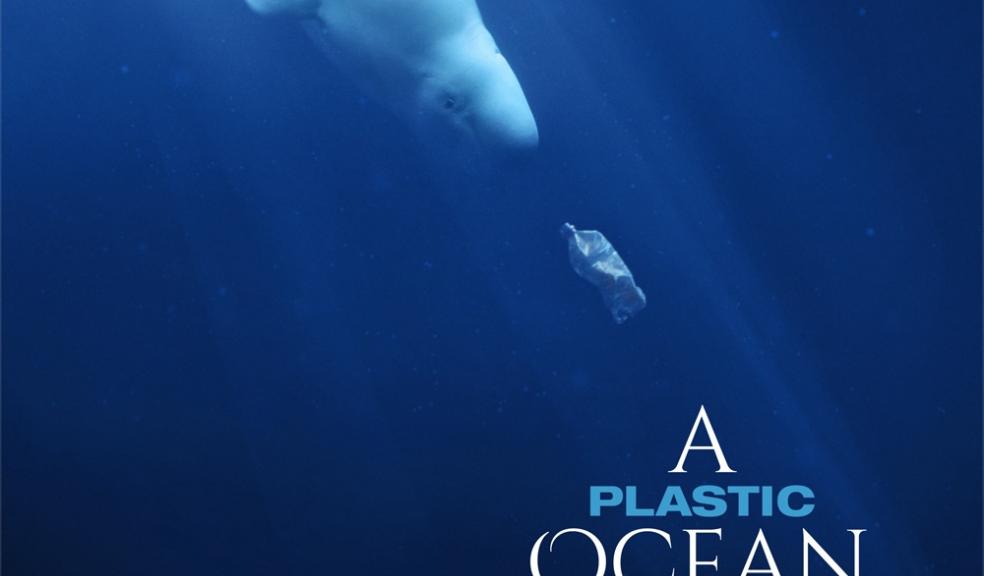 'One of the most important films of our time' comes to Dartmouth for one night only
For one night only, award-winning film 'A Plastic Ocean' will be coming to Dartmouth on Thursday 28 September for a rousing evening of inspiration, debate and enlightenment.
The feature-length documentary that Sir David Attenborough says is 'one of the most important films of our time', And that, 'everyone should see this film", is an eye-opening account of the eight million tonnes of plastic that is dumped in the world's oceans annually. Filmed in 20 locations, it covers the chilling effects of how the global addiction to plastic is impacting our food chain, and the subsequent health problems we experience.
A panel of guest speakers will kick-start the evening, including Matt Harvey, writer, comedy poet, and frequently on BBC Radio 4 and live stage; Sir Geoffrey Newman, former Chairman of the Marine Conservation Society; and Penny Woolams, Marine Conservation Society volunteer and local campaign organiser. The speakers will also be available after the screening for questions and comment.
The Devon screening has been commissioned by Marine Conservation Society volunteer, Penny Woolams. '12 years ago, I saw a presentation by Dame Ellen MacArthur and realised that plastic islands of marine litter are a shocking reality. Since then, I have been passionate about igniting conversations about our marine health.' She continues, 'Whilst this film is a one-off event, there are many opportunities to get involved with ocean sustainability from beach cleans to volunteer events. This film is just the starting point to stimulate people to take action.'
The event's main sponsor, The Venus Company, is pleased to throw its full support behind the catastrophe which is in single use plastics. With six cafes across Devon and Cornwall that have all banned petroleum plastics having replaced them with either PLA fully compostable products or just eliminating the plastic all together through design. The Venus Company has a strong environmental policy at its heart and has twice won the prestigious Queens Award for Enterprise Sustainable Development – the only company in the catering sector to have ever done that. Managing Director, Michael Smith says, 'This is a powerful film that highlights the fragility of our seas. I hope people will look at the production, use and disposal of plastics in a different light. I believe the time has come for Government to extend the plastic taxes to make plastic a more expensive option.'
The film comes as Dartmouth Food Festival has taken the bold commitment to be plastic free. This year, the festival (20 – 22 Oct) will move towards compostable cutlery, cups, plates and packaging. This will allow for the more sustainable disposal of inevitable food waste and containers. Visitors will be actively encouraged to bring along their own water bottles and bags, or to purchase a limited-edition jute bag and re-usable water bottle, to raise awareness and help protect the local environment. www.dartmouthfoodfestival.com/events
'A Plastic Ocean' will be screened at The Flavel, Dartmouth. Tickets cost £10, to include free canapes, courtesy of Bayards Cove Inn. Drinks will be available to purchase on the evening. Please call The Flavel Box Office on 01803 839530 or book online at theflavel.org.uk.