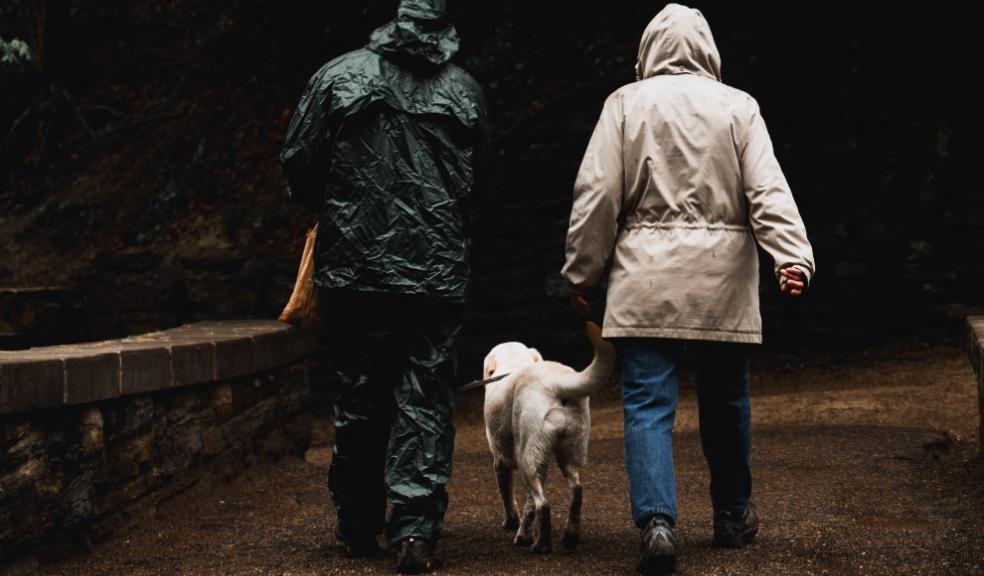 Warning to dog owners as Storm Dennis hits Britain
With up to four inches of snowfall due to hit Britain this weekend as a result of impending Storm Dennis, gritters are out in full force to make footpaths and roads safer.
Though rock salt may help keep pedestrians and motorists safe on slippery roads and pavements, 48 per cent of dog owners are unaware of the hidden dangers that grit poses to their beloved pet.    
Dr. Karlien Heyrman, Head of Pets for Pets at Home, said: "Regardless of the weather, dogs do need to be walked regularly, but there are hidden dangers associated with the bitter weather and grit salt in particular, that we want owners to be aware of."  
"When a dog walks over grit salt, the crystals can attach to the animal's paw pads and if left unchecked, can cause anything from mild discomfort to severe pain. Winter walks can also become dangerous if too much grit salt is licked off bare paws, leaving them at risk of excessive salt consumption. Keep an eye out for snow and ice forming clumps on your dog's hair too."
Gritting salt isn't the only danger to our pups this weekend as weather warnings indicate that Brits could be facing up to 60mph winds and flooding when Storm Dennis hits UK shores this Saturday. 
Dr. Karlien Heyrman added: "We urge dog owners to keep an eye on the weather in their area and plan your dog walks around it and keep your dog on a lead at all times. It might be better to take two or three shorter walks to avoid being out in the wet weather for a prolonged period of time."
With 55 per cent of dog owners feeling unsure of how they can help protect their pet from harsh winter weather, Pets at Home has issued guidance on how owners can enjoy winter walks whilst keeping their pet fighting fit:   
Wash your dog's paws after each walk – Give their paws a rinse after each walk to wash off any salt, ice or snow that they may have stepped in. 
Take extra caution when using anti-freeze – Ethylene glycol, a chemical usually found in antifreeze, is potentially fatal when ingested by dogs and cats. Even small amounts can be fatally toxic to the body's organs, including the brain, kidneys and liver. Therefore, take extra caution when using the chemical and ensure it doesn't spill onto the ground from the car or left uncapped after use.
Wash your pup after muddy walks - Wet weather means more mud, which despite our best efforts can impact your dog's coat and skin if not cleaned off properly. Washing off mud after walks is also the only way we currently have to prevent Alabama Rot, which can be deadly for dogs. It's always important to wash off any surface mud with warm (not hot) water and thoroughly dry and brush your dog after walks to keep them healthy and their coat in good condition.
Keep their paws neat and tidy – Have the added assurance that your dog's paws are prepped and protected from the winter chill by popping into your local Pets at Home Groom Room for the Winter Paw Care package. For just £10, the retailers grooming experts will ensure paws are in top condition by clipping their nails, pampering them with a paw massage and applying a soothing paw and nose balm
If it's too cold for you, it's probably too cold for your pet – Never leave your four-legged friend outdoors unattended in the cold weather, they may start to show signs of hypothermia such as shivering and disorientation
It is not just dogs that need looking after in cold weather, cats, rabbits and other small furries are also at risk. For more information on how to keep your pet safe in the cold season please visit www.petsathome.com.